Meet the Disney Brothers by Aaron H. Goldberg, a book review
Are you looking for a great biography of Walt and Roy Disney?
Aaron Goldberg, author of The Disney Story and The Wonders of Walt Disney World, just published a new biography, called Meet the Disney Brothers, focusing on the relationship between the Disney brothers. Aaron sent me a review copy and I was surprised and excited to see that Aaron wrote the book for a younger audience. I field a lot of questions about biographies about Walt and I recommend the Bob Thomas and Michael Barrier books. Bob Thomas also wrote a wonderful biography of Roy Disney. Beyond that, there aren't many books that offer a straightforward look at either Disney brother, let alone their relationship.
Meet the Disney Brothers
The book is a slim work, coming in at 89 pages, including a bibliography. It is a children's biography, but adults that want a quick and authoritative look at Walt and Roy will enjoy the book. There are twelve chapters and a few extras that make the balance of the title.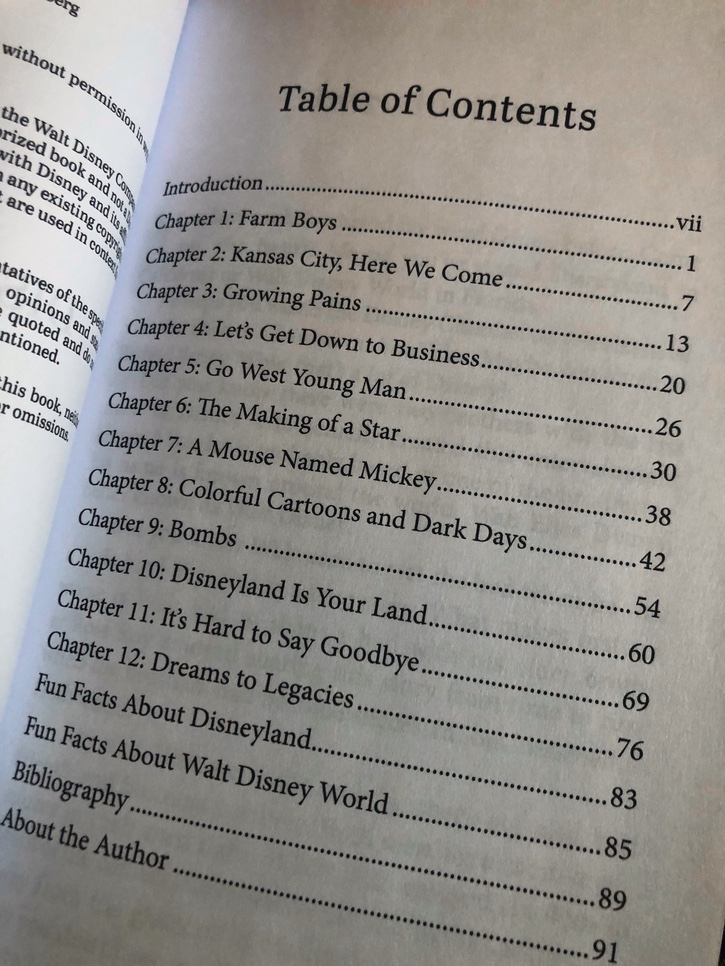 As expected, Aaron hits the highlights of Walt's life as Walt works through hardships and setbacks to create one of the most revered entertainment companies in the world. Throughout the biography, Aaron explores the relationship between Walt and Roy through their interactions and projects. Aaron takes care to not focus on myths and urban legends; he pulls information from authoritative sources.
This title is a great read for young students that want to learn more about Walt Disney. OR for adults that are looking for a quick refresher on the subject.
I would be remiss if I forgot to mention the contributions of illustrator extraordinaire, Rob Yeo. Rob is a Disney fan who has created artwork for other Disney-related titles (like the Wonders of Walt Disney World) and he brings a special spin to each work. With Meet the Disney Brothers, Rob designed the cover and the multitude of illustrations throughout the book. Like thumbnail sketches, Rob's illustrations are like Disney story board artists signatures drawings. Bringing the story of Walt and Roy to life are over 80 small sketches.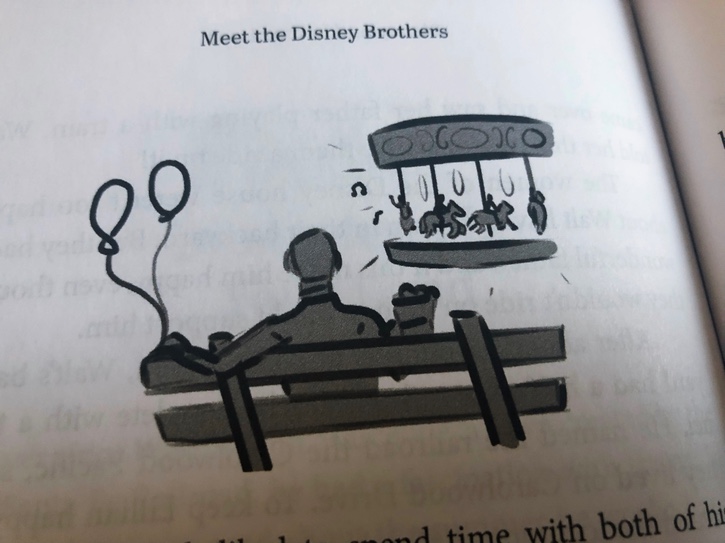 Should I Buy this Book about Walt and Roy?
If you're a fan of Walt Disney and want to learn more about his life without reading a 400 page book, then, yes. Aaron offers a quick read that hits all of the highlights of the Disney brothers in an accessible format. I highly recommend this book for younger fans that are enamored with the park and want to learn more about the guys in the statues at the Magic Kingdom. This is a great book for public libraries and school media centers.
So, grab a copy and learn more about the trials and tribulations of the Disney brothers!
---
Special thanks to Wes B.,  Aaron R. and Nicole S. for supporting me on Patreon.
Check out the ImagiNERDing Patreon page to be part of the ImagiNERD community. Get special updates, behind-the-scenes information and more!
---
FTC Disclosure: A copy was provided by the company for the purpose of this review. This post contains affiliate links, which means that ImagiNERDing receives a percentage of sales purchased through links on this site. Thank you for your support!