Guardians of the Galaxy: Cosmic Rewind Thoughts (Mostly Spoiler Free)
I experienced the Guardians of the Galaxy: Cosmic Rewind attraction at EPCOT as part of the annual pass holder's preview event. I did my best to avoid any spoilers of the attraction, including restricting my access to social media. I'll avoid spoilers as much as I can in this critique of the attraction. As with Rise of the Resistance and Mickey and Minnie's Runaway Railway, I avoided as much information as I could about the new Epcot attraction. I wanted to experience Cosmic Rewind with fresh eyes; you only get one chance to experience an attraction for the first time (there has to be a cliche in here somewhere).
A lot of friends have asked my opinion on the coaster, and my first response is that it was fun, but not the best attraction I've ever done.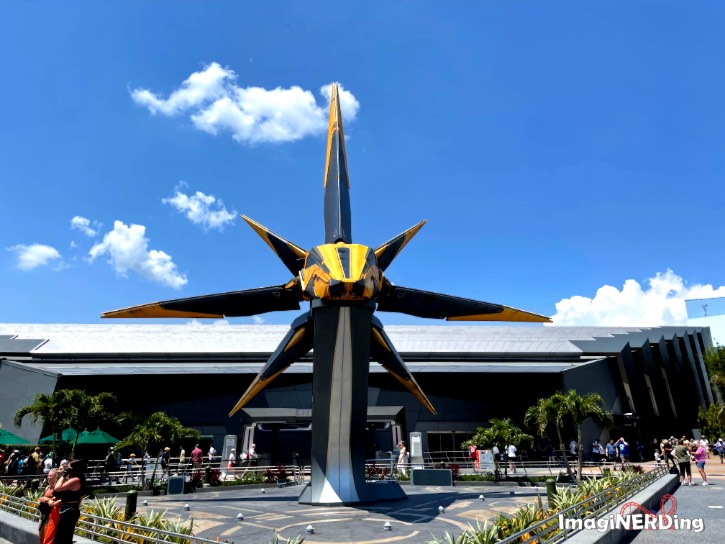 Cosmic Rewind Queue
The queue for Cosmic Rewind sets the stage for the entire attraction. It's a multi-level space with ramps and a blue/gray color scheme that lends to a futuristic theme that ties nicely into Future World. As expected, there are moments that introduce the story and why we are here. If themed queues had been part of the attractions at the early 20th century world's fairs, I bet they would have looked and felt like this. Since this was a preview event, I did move fairly quickly through the queue. During the busier summer months, there will be plenty of time to experience everything the queue offers.
That being said, the queue and pre-show really did have that early EPCOT Center vibe.
As expected, the queue does contain a pre-show that introduces the Guardians of the Galaxy characters and the reason for our visit to the Wonders of Xander Pavilion.
Guardians of the Galaxy Ride Experience
Have you had the chance to experience Mission Breakout at Disney California Adventure?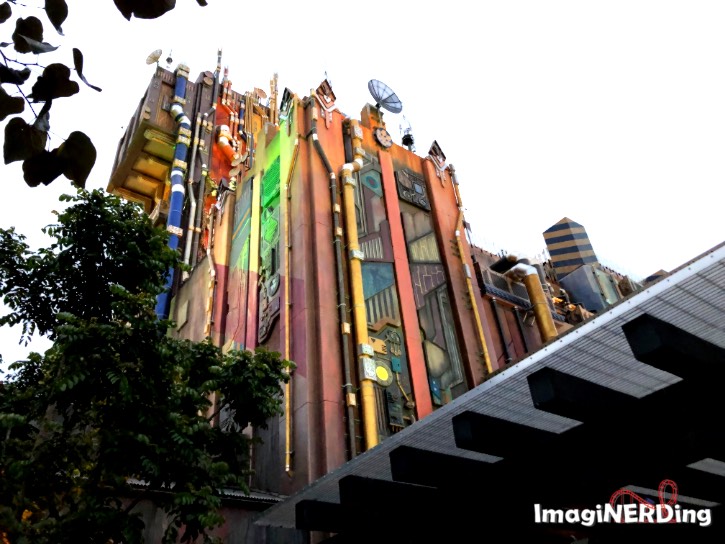 Cosmic Rewind does follow a similar path of action and comedy, but with Cosmic Rewind, we get to experience a new storyline instead of a reskin on an older attraction (don't get me wrong, I loved Mission Breakout and how improved the DCA Tower of Terror on so many levels). And the more I think about Mission Breakout, the more I think it's a much better experience than Cosmic Rewind.
Other people that have ridden Cosmic Rewind emphatically state that it's simply the best attraction they've ever done. I'm not here to argue, but it feels like a bit of hyperbole, especially after Rise of the Resistance, Mickey and Minnie's Runaway Railway, and the Amazing Adventure of Spider-Man (the best dark ride I've ever done). If you strip Cosmic Rewind down to its elements, you have a story coaster along the same vein as Harry Potter and the Escape from Gringotts over at Universal. Both are coasters with a unique design that offer major story elements. Comparing Cosmic Rewind with  Escape from Gringotts isn't strictly apples to apples. Cosmic Rewind is a much faster coaster (but not like Rock-n-Roller Coaster) and I would compare it to an updated Space Mountain with some extra surprises (like Hyperspace Mountain, see below).
I've ridden 169 different coasters and Disney is not known for having the best coasters (you should really visit Six FlagsMagic Mountain for a great coaster trip). Prior to Cosmic Rewind, Slinky Dog Dash was the best coaster at Walt Disney World. Now, I'm not as sure.
The experience of Cosmic Rewind is as frenetic as you would want on an indoor roller coaster in the dark. The ride experience is fairly unique, but still rather tame (which is not bad). Where the experience excels is with the theming of the coaster. And the theming is so good that the coaster can be mediocre.
A Mediocre Roller Coaster?
Yes, I believe that Cosmic Rewind is a mediocre experience as a roller coaster. But it is a Disney coaster and it needs to appeal to the broadest of audiences, unlike the powerful and overwhelming VelociCoaster down the street. Earlier, I compared Cosmic Rewind to Escape From Gringotts and there are good reasons. Both are story coasters and both use large-scale projections or films to tell their story. There are some differences in the speed and layout, of course, yet both attractions are cousins, for lack of a better term.
It is a very smooth coaster, especially compared to the other Walt Disney World coasters (I'm looking at you Rock-n-Roller coaster…), and the unique nature of the ride vehicles and story are tied together well.
But, back to Cosmic Rewind…
It is a fantastic attraction, mainly due to the theming and technology integrated into the roller coaster experience and pre-show. There are a few surprises with the coaster cars and many of the effects and props (for lack of a better word) are jaw-dropping. It is an attraction that will require multiple ride-throughs to experience everything.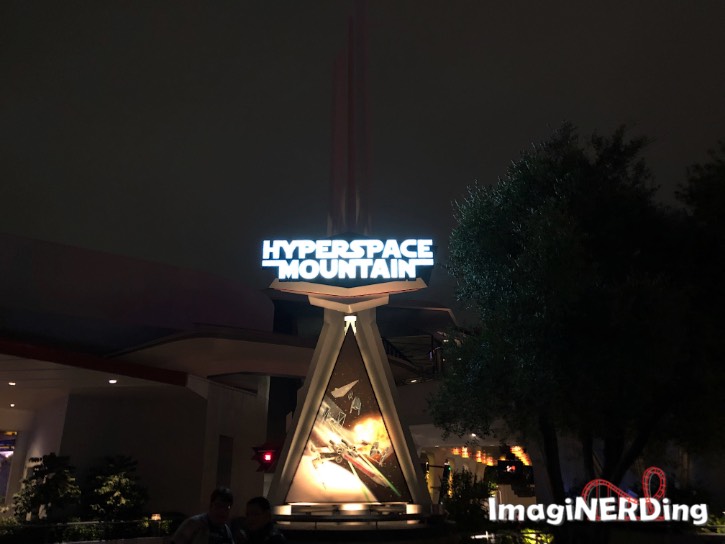 I want to call Cosmic Rewind Space Mountain 2.0, but I think that designation does go to the Hyperspace Mountain overlay at Disneyland. The Imagineers were able to sync Star Wars music, sound effects, and video projections into one of the best Disney roller coasters. It is a master class in how to plus an attraction without ruining the soul. Cosmic Rewind integrates many of the same ideas and effects, but the coaster ride can be nausea-inducing and  little hectic.
So, where does that leave Cosmic Rewind? In all honesty, I think they should have torn down the current Space Mountain at the Magic Kingdom and built Guardians of the Galaxy: Cosmic Rewind in Tomorrowland instead of the Tron Lightcycle (a 2016 clone). It would have been a great successor to the current Space Mountain and fit in Tomorrowland very well.
My verdict is that it is a fantastic attraction and a great addition to the current Epcot. It is going to make Marvel fans very happy and I would expect very long lines for years. It is going to be difficult to get into the virtual queue, so it might be a while before even regular visitors will experience it.
What do you think about Guardians of the Galaxy: Cosmic Rewind?