Disney Springs Market Building Details
Sometimes Disney makes changes or minor additions that seem to slip by everyone. I've been in the parks with friends and one of us will question if a wall is a different color…
Yeah, that's pretty nerdy. I'm always on the look out for a new detail or a change that helps tell the story or expand on a theme.
I covered a neat addition to the Disney Springs Marketplace (1913) a while back and I was surprised to run across a new change to the structure that I noticed recently. Except when I started researching it, I realized that it had existed since 2016. Interestingly enough, I have friends that do not remember it.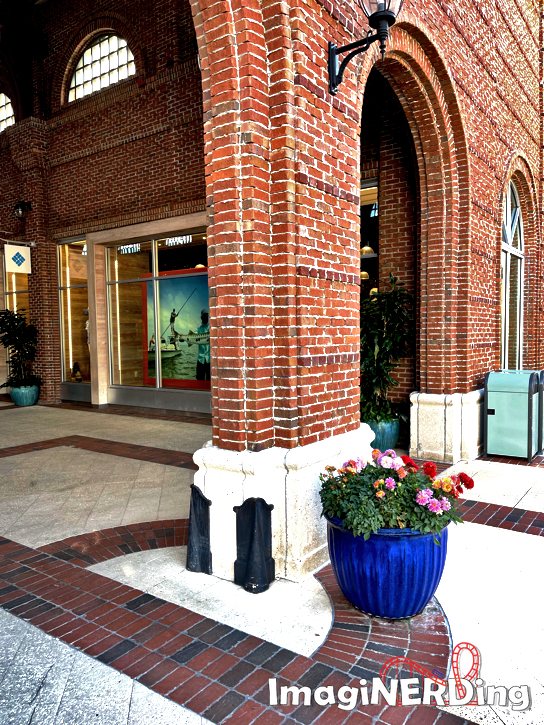 Buena Vista Steel
I noticed these steel corner guards on a visit a few weeks ago, and I knew that I hadn't seen them before. When I got closer, the corner guards had "Buena Vista Steel" imprinted on them.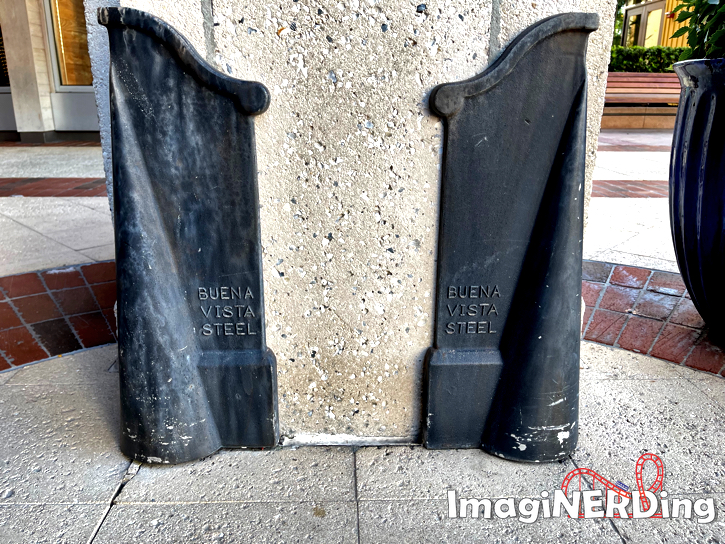 You do know the importance of Buena Vista, right?
The Lake Buena Vista Community, the Original EPCOT Center?
What's Your Favorite Hidden (and not-so-hidden) detail in the parks?
---
Want to learn more about the Magic Kingdom? Grab your own copy of the Independent Walt Disney World Encyclopedia, Vol. 1: Magic Kingdom: