Disney Springs Market Building Enhancements?
I was hanging out with some friends at Disney Springs and we passed through the Market Building (1913). One of us looked up and noticed something we had never seen before in the steel beams supporting the roof.
Have you seen these new details before?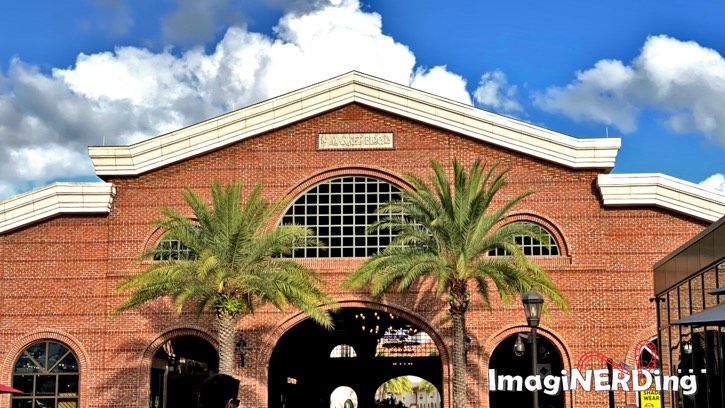 Backstory of The Market Building (1913)
Disney Springs offers four distinct areas (or neighborhoods): The Marketplace; The West Side; The Landing; and Town Center. Each one has a unique backstory.
The Market Building (1913) is located in Town Center and is one of the gateways from The West Side to Town Center.
Originally, Market Street was was the place where local craftsmen and vendors gathered to sell their wares. They built stalls on either side of the street, and after the area became overwhelmingly popular, a covered roof was built to protect the sellers and the visitors.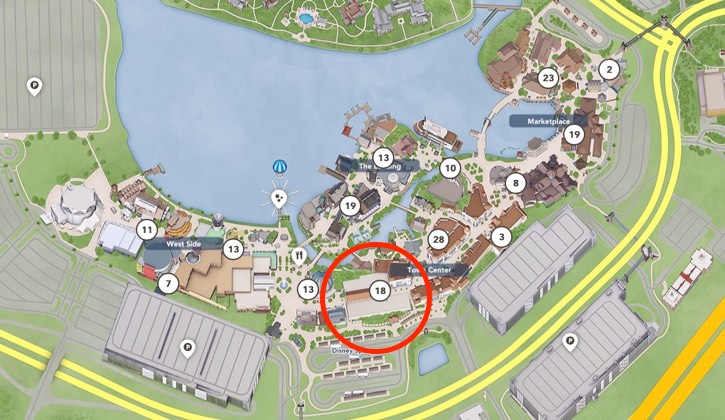 Details of the Market Building
This is a building that I have walked through hundreds of times. It's a wonderful respite from the glaring Florida sun and offers an escape from the rain. As we passed through the building, it was shocking to see the addition of some character images in the steel structures.
In this image, you can see a squirrel on the left side and a rabbit on the right side.
Thoughts are drawn to the 1937 animated film Snow White and the Seven Dwarfs as a reference for the animals. The building has 1913 listed, which is many years before Snow White would debut (and Walt would have been 12 in 1913). Maybe this is just an enhancement done many years later.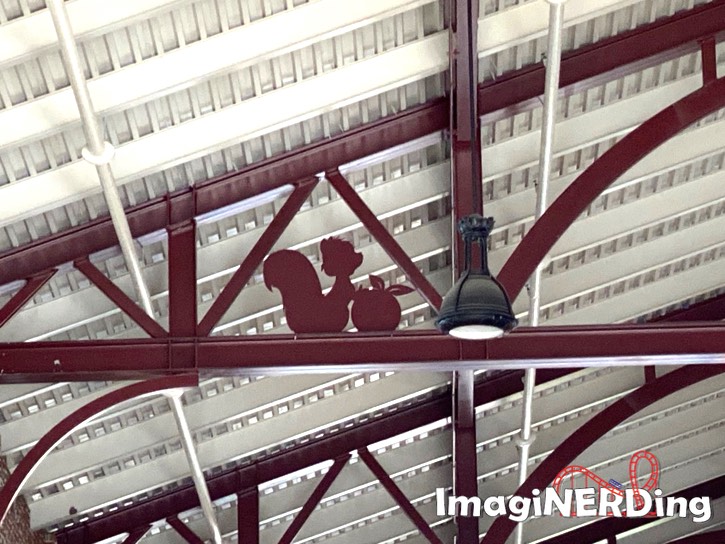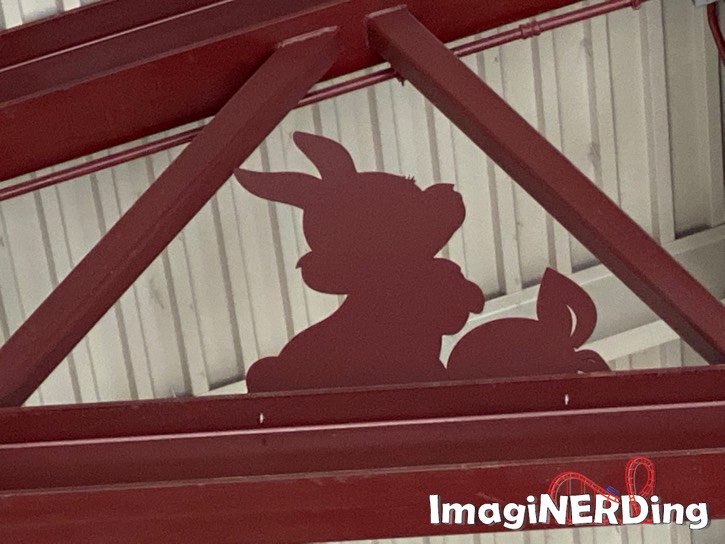 There are also some bluebirds (or robins, not sure) that are in the rafters.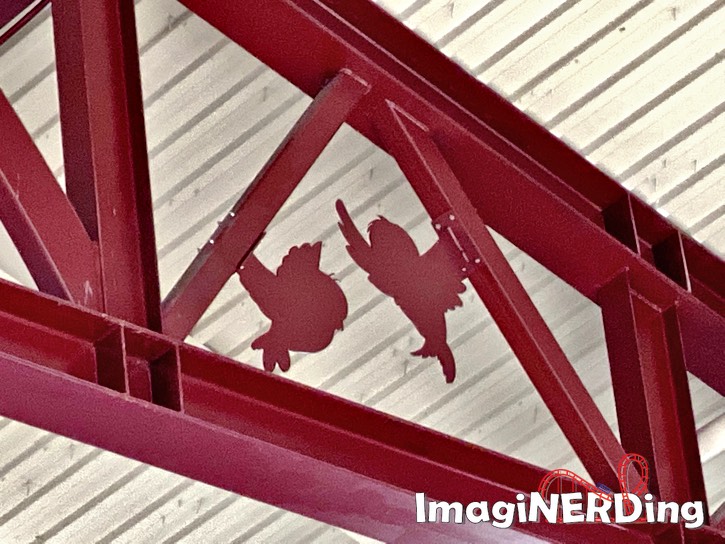 Have you seen these additions before?