Black Widow: Red Vengeance by Margaret Stohl
Black Widow: Red Vengeance by Margaret Stohl, continues the exciting series that takes us into the Black Widow's world and her origins. The story goes deeper into the relationship between Natasha and Ava, the young girl that Natasha takes under her wing in the first novel, Forever Red. It's a wonderful addition to the Black Widow and Avengers story.
In the first book, we meet Ava and learn about her connection to Natasha. It's a connection that ties into some "research" that Tony Stark is doing. I don't want to give way too many spoilers but if you haven't read the first book you should stop this review and go read it. Then come back.
I'll wait.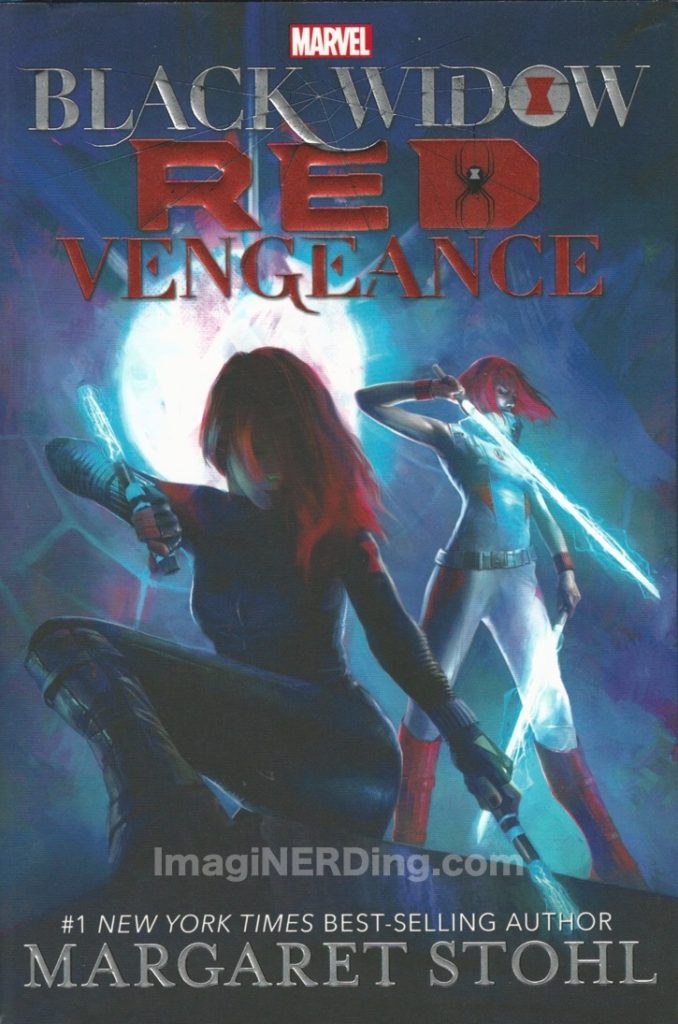 Thanks for coming back!
The book is extremely fast-paced and well-written. The author has a great command of fight scenes as well as the characters and their dialogue. I felt like I was watching an Avengers movie; there was action and intrigue galore. When Tony Stark or Agent Coulson were involved with any dialogue, I felt like I was watching one of the films.
There are a few moments that might seem confusing, like dealing with the special connections of the characters. It was fleshed out in the first book and it's explained in greater detail in Black Widow: Red Vengeance. Still, I found myself looking online to refresh my memory of Forever Red. That's not a bad, thing it just shows how engaging the book is and that I really wanted to stay on top of what was happening.
The book takes us to several locations all over the world and really feels like an Avengers movie. We're put us into situations with the main characters and I wasn't sure how they're gonna be able to get out. This led to a lot of action and suspense. This book is an excellent read and I highly recommend it.
Black Widow: Red Vengeance takes us a bit deeper into Natasha's past and her origins with the Red Room. Besides the glimpses we've had of Natasha's origins in Age of Ultron, we've just not had enough of the Black Widow. We need more! We need a Black Widow movie!
Even if you're not a huge fan of The Avengers it's still a great read that will keep you up late waiting for the next chapter. Especially fans of the Black Widow.
Title: Black Widow Red Vengeance (A Black Widow Novel)
Author: Margaret Stohl
ISBN: 978-1484773475
Release Date: October 11, 2016
Have you read Black Widow: Red Vengeance? What do you think of this series?
---
FTC Disclosure:
 A copy was provided by the publisher for the purpose of this review. This post contains affiliate links, which means that ImagiNERDing receives a percentage of sales purchased through links on this site. Thank you for your support!