The Flying Dutchman at Kentucky Kingdom
You'll have to indulge me a bit in this post as I discuss a ride from my childhood that would have a much more profound effect on me than I thought it would.
Growing up, you think about the experiences that you cut your teeth on. I remember a trip to Canada that we took when I was a child; it was part of a business trip for my dad. I remember seeing the Olympic Stadium, staying in a high-rise hotel, and, I'm pretty sure, Niagara Falls. It was the biggest trip I ever took with my family.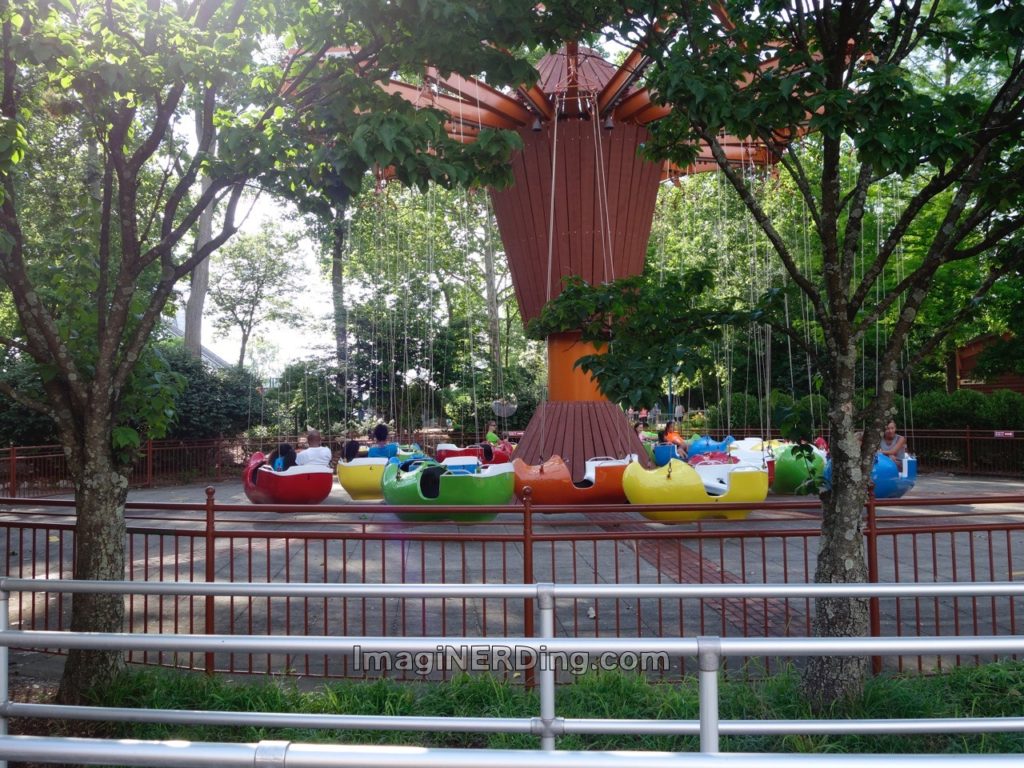 Living in Cincinnati, Ohio, during my formative years, I was able to visit the Kings Island amusement park in Mason Ohio at least once a year until I was 12 years old. Little did I know that this would influence my thoughts about amusement and theme parks for the rest of my life.
I was born a year before Kings Island's debut, so we kind of grew up together. My aunt actually worked for Taft Broadcasting and we would get free tickets on occasion. I can remember doing my best to spot the Eiffel tower before anyone else on our drive. I went from the Land of Hanna-Barberra to The Bat (1983 version).
My parents grew up going to Coney Island outside of Cincinnati and they were always big fans of Kings Island as well. My mom loved The Racer and eventually would love The Beast. Sadly I never got to experience either of those coasters until recently.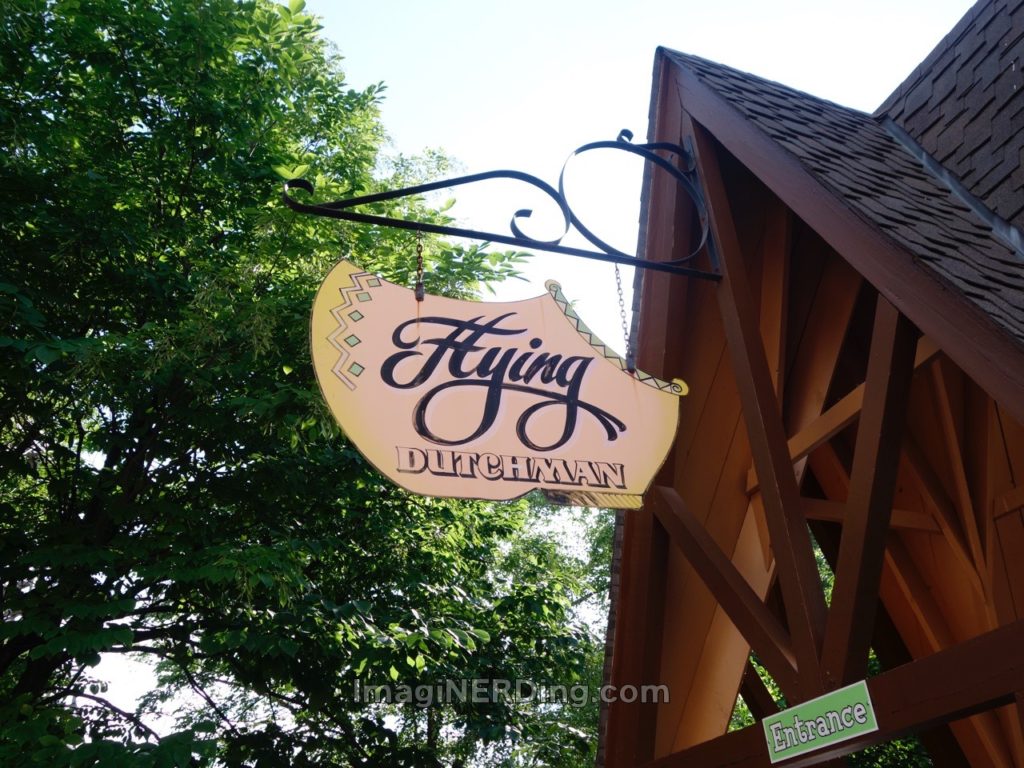 So, when I undertook my big coaster trip of 2016, I started to look at the various theme parks and the rides that had come and gone. There were a few from Kings Island I was excited about seeing again and there were a few that I knew would be gone forever.
As Thomas Wolfe wrote, "You can't go home again." And he's partially correct. Walking into Kings Island was amazing and everything seemed much smaller than I remembered. Things were also in different places. Or so they seemed. I think I was getting Kings Island, Carowinds and Kings Dominion a little mixed up.
As I mentioned, there were a few things I was excited about. I got to ride The Beast and The Racer which were coasters that I was a little too nervous about riding when I was 12. But I was also interested in seeing what was left over from my youth and I was glad to see if a ride stuck around.
Although one of my favorite rides was missing from the park, it had been relocated.
The Flying Dutchman
When my family would visit the park, my parents would often sit at the Biergarten and let me and my brother ride on Der Spinnen Keggers and The Flying Dutchman. Both rides were close enough to make us feel like we were exploring on our own. They would let us do it over and over and over again until they were ready to do something else.
I can remember walking to the two different ides in the Oktoberfest section with my brother and having the best time with just the two of us riding those attractions repeatedly. We'd wait in the very short queue and enjoy one of the carnival-style flat rides.
The Flying Dutchman opened at Kings Island in 1973 and ran until 1990. It was a HUSS ride. HUSS was popular in the 1960s and 1970s for their flat rides and midway spinners. If you visited an amusement park in the past 30 years, then you've probably ridden a HUSS.
It was hard to imagine that this was the same building, but it felt right. I assume that Kentucky Kingdom bought the entire ride, including the queue and signage.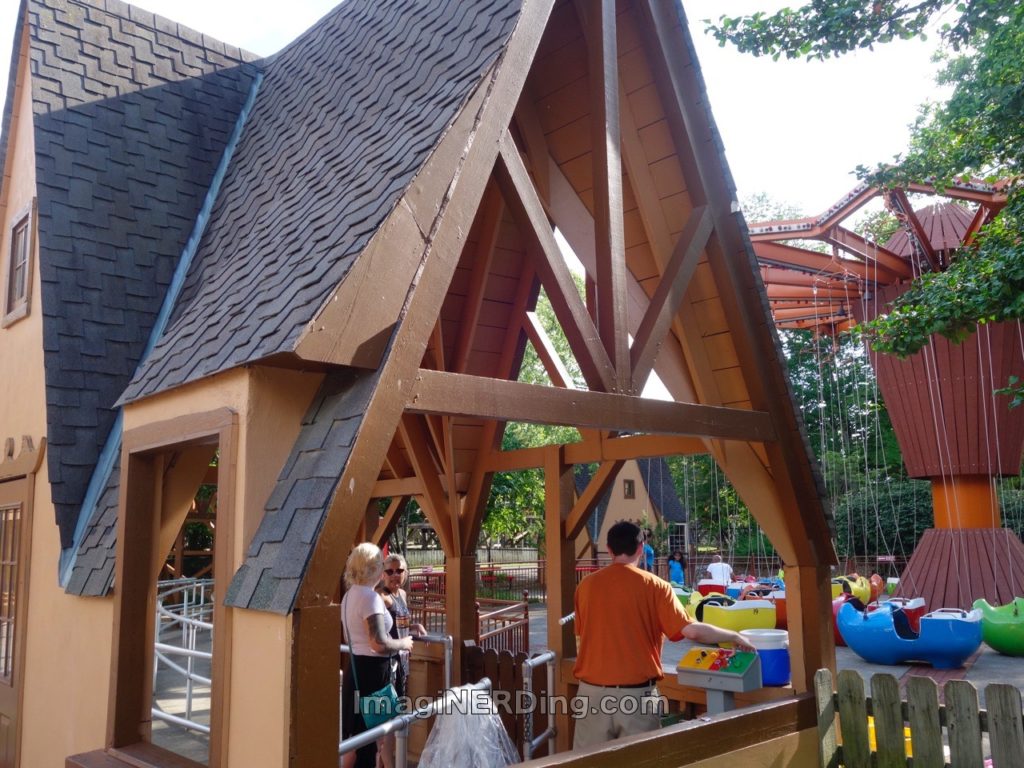 It was heart warming to see the ride in operation at Kentucky Kingdom. If you've never visited Kentucky Kingdom, it's an easy trip from Kings Island or Holiday World (in Indiana). There's a large water park, a lot of kid's rides and three amazing roller coasters. It's definitely worth checking out!
Flying Dutchman Videos
The first video is one I took while at Kentucky Kingdom in June, 2016. The second video is from an amazing Youtube channel with a lot of vintage videos from Kings Island and Walt Disney World. Obviously, the shoes were re-painted at some point, but I remember the yellow and orange paint scheme vividly.
https://www.youtube.com/user/VideofromGeorge/videos
The Flying Dutchman, along with the Enchanted Voyage, The Tumble Bug, The Wheel of Fortune, The Monster and Winnie Witches Cauldron would be rides that stick with me to this day. The feeling of waiting in the queue and the anticipation of the ride starting are still a few of my favorite theme park moments.
Do you have a ride that you remember from your childhood?