Pinocchio on Blu-ray, a review
This is the second release for Pinocchio on blu-ray (released in 2009 and put into the vault in 2011). Pinocchio was the second animated film released by the Disney Studios after the enormous success of Snow White and the Seven Dwarfs. Technically, it is considered a masterpiece even though it wasn't hailed as one during the initial theatrical release in 1940.
If you'd like to read the definitive work on Pinocchio, then check out the amazing book by J.B. Kaufman! Seriously, it's that good.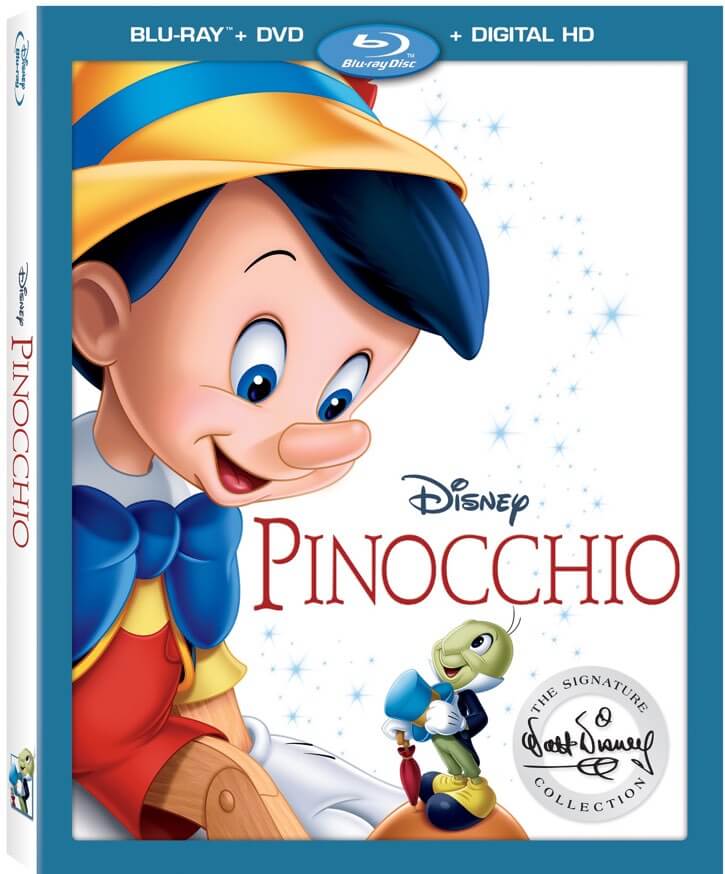 So, should you pick up this edition of Pinocchio on blu-ray if you own the 2009 release?
If you don't own the 2009 release of Pinocchio on blu-ray, then you definitely need to buy this edition. If you own the 2009 release, then I'm not so sure.
The film looks astounding and sounds superb. I swear it sounded like I was hearing things for the first time. For instance, the first scenes with Geppetto and the Pinocchio marionette were so charming musically, that I almost didn't remember the scenes having as much music. Pinocchio is one of the few films to have received the rare 100% rating on Rotten Tomatoes. Again, this is a Disney classic, so there's not much I can say about the film that hasn't been said before.
So, what is the Walt Disney Signature Collection?
The Walt Disney Signature Collection includes groundbreaking films created or inspired by the imagination and legacy of Walt Disney, featuring timeless stories and characters that have touched generations. Each release will offer special features for every member of your family.
The Pinocchio on blu-ray Bonus Features!
There are only four new bonus features available on the Walt Disney Signature Collection release. Usually, the bonus features are the main reason I will recommend a purchase in a case like Pinocchio.
Walt's Story Meetings: Pleasure Island – The Pleasure Island scene in "Pinocchio" had much more development than what is seen in the film. Join Pixar's Pete Docter and Disney historian and author J.B. Kaufman as they explore artwork recently discovered in Disney's animation research library revealing some of the attractions, gags and games, which Disney animators created for this iconic location of the film, that never made it on screen.
I really respect Kaufman and I was glad to see him as part of this feature. It was well-done and typical of what's expected from Disney when a deleted or changed scened is released on blu-ray. There were some new gags that I'd only seen in Kaufman's Pinocchio book, but it was good to see them in relation to the film.
In Walt's Words – "Pinocchio" – Hear Walt himself discuss the making of "Pinocchio" through archival recordings and interviews.
This was a short bonus feature that uses photos from Walt's life to bring his thoughts and feelings on Pinocchio to life. I enjoyed it, but I have heard most of the quotes before.
The Pinocchio Project: "When You Wish Upon a Star" – Music influencers Alex G, Tanner Patrick and JR Aquino from Disney's Maker Studios, a global leader in short-form videos, gather in a creative workspace to create their rendition of the film's signature song, "When You Wish Upon a Star," and produce a fresh new music video.
So, it seems like Disney puts something odd on every blu-ray release and this one was it. I'd never heard of any of these people and I really felt the song was incredibly lackluster. There just wasn't any passion or emotion in the recording.
Oswald the Lucky Rabbit in "Poor Papa" – This recently restored and scored 1927 short features Oswald the Lucky Rabbit who gets multiple visits from the stork and is forced to attempt various methods to help stop the onslaught of baby deliveries.
As always, it is amazing to see the earliest works of the Disney Studios. Despite a lack of introduction by Leonard Maltin to put the animated short into a proper historical context, it was an enjoyable cartoon. Just try not to be offended by Oswald shooting a rifle. Or the copious amounts of recycled footage.
Classic Bonus Features – These offerings from prior home entertainment releases include hours of bonus material, such as the making of "Pinocchio," deleted scenes, sing-alongs, storyboards and theatrical trailers.
I'm glad that Disney includes the bonus features from previous releases, especially if you don't own them. Unlike some of the other films that I've reviewed, it looked like the bonus features had been re-mastered, sort of. They were included in the 2009 Pinocchio on blu-ray release, which should explain the high quality.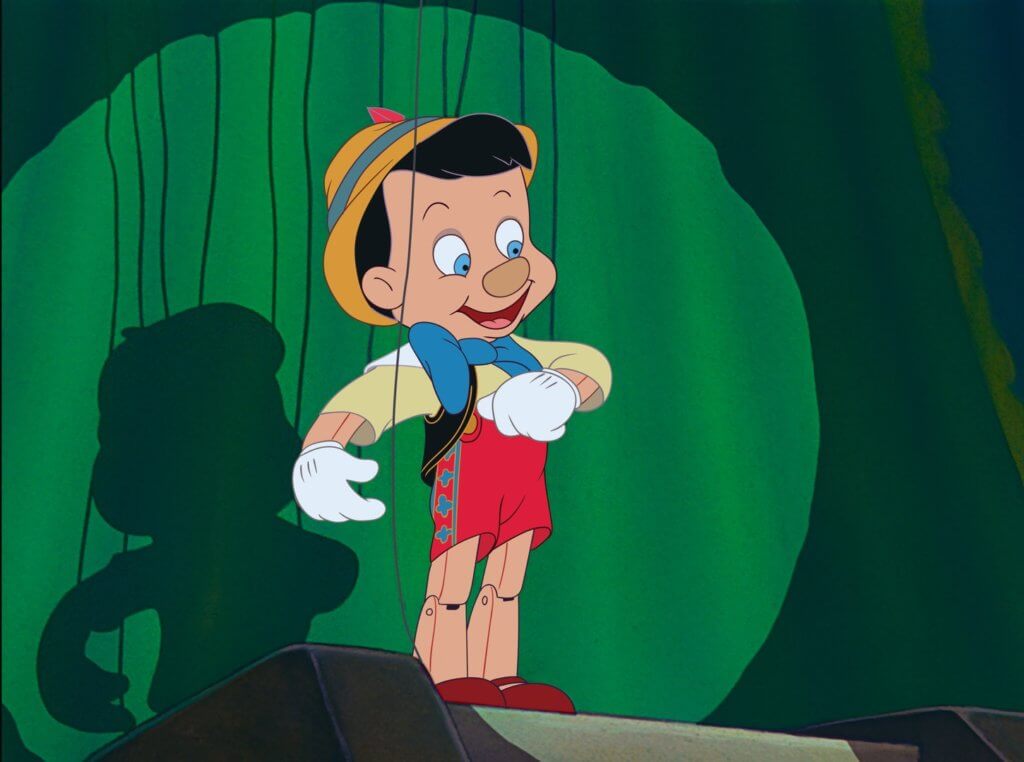 Should you purchase this release of Pinocchio on blu-ray?
It really comes down to the bonus features. If they interest you, then yes. If you don't own the 2009 release, then definitely!
Personally, there wasn't enough bonus material to warrant a purchase if you own the 2009 release. This release (2017) was truly gorgeous and worth adding to your collection.
Are you going to pick up Pinocchio on blu-ray?
---
FTC Disclosure: A copy was provided by the publisher for the purpose of this review. This post contains affiliate links, which means that ImagiNERDing receives a percentage of sales purchased through links on this site. Thank you for your support!