Ripley's Penguin Encounter Review
I've heard some pretty great things about Ripley's Aquarium of the Smokies in Gatlinburg, Tennessee. I only knew the name Ripleys from reading the Ripley's Believe It Or Not books and comics while growing up, so I wasn't sure what to expect. Was it just going to be odd and strange sea life? Or just fish that you would find in rivers, lakes and stream of the Great Smokey Mountains?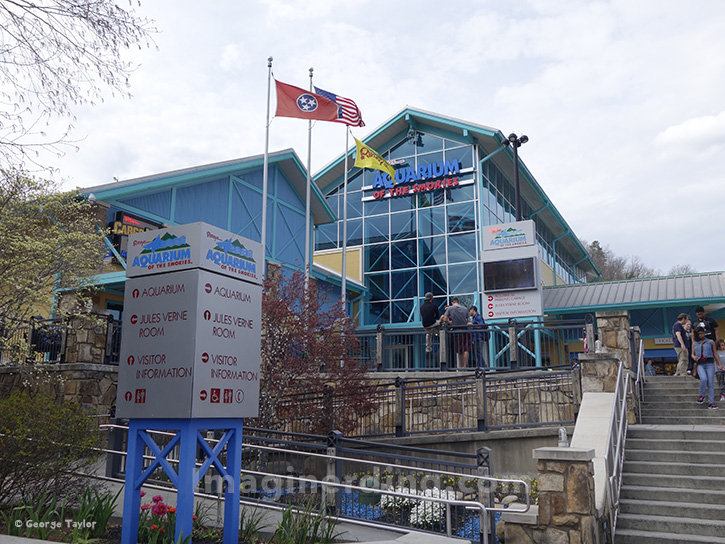 Visiting Ripley's Aquarium of the Smokies
The aquarium is surprisingly large and will take four to six hours to really enjoy your visit. There is a parking garage located behind the aquarium but it's also on the trolley route. There is a counter-service restaurant that's fairly close to the exit and serves a pretty standard and bland menu. You also exit through the gift shop.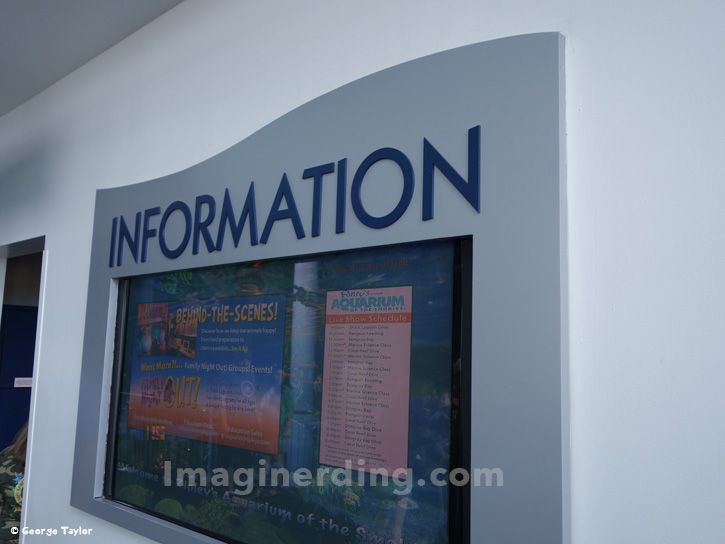 ---
---
Signing Up for the Ripley's Aquarium of the Smokies Penguin Encounter
The Penguin Encounter (also called Waddle with Penguins on their site) is $39.99 per person and is for everyone ages four and up. Anyone under seven requires a chaperone. I wasn't too thrilled with the added cost, but it was something that my wife was very excited to do.
You can sign up at the information desk when you arrive or by requesting information in advance.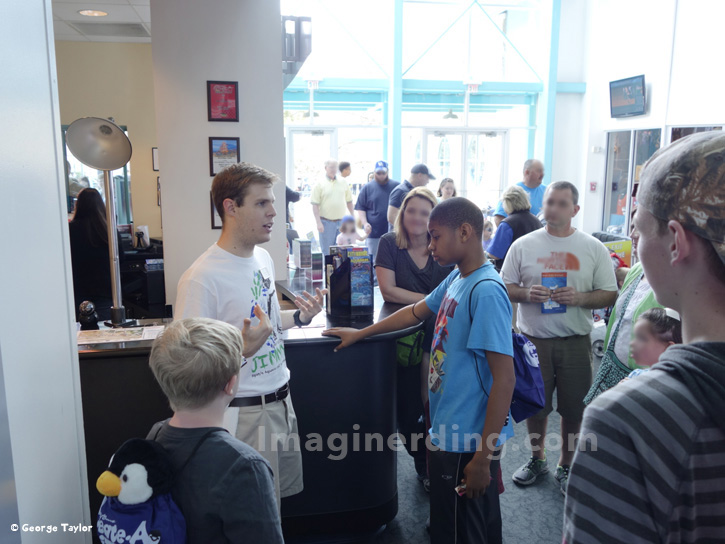 You meet one of the two animal handlers at the information desk by the entrance at the appointed time. Your guide will escort you through (what feels like) most of the aquarium to get to the education room.
Have a wheelchair or other special needs? Be sure to let them know when you make the reservation. They will need to split the larger group up (not your family) since wheelchairs will take a different route.
Ripley's Penguin Encounter Review
They lead you to a room with folding chairs along two sides. There's a fake rock on one side for photo opportunities. When we got there, the handlers introduced themselves. The penguin was already in the room when we arrived. The handlers let us know that they let the penguin acclimate to the room, first. The handlers explained that they rotate the penguins and some of the penguins see it as a treat.
Meeting Jimmy the Penguin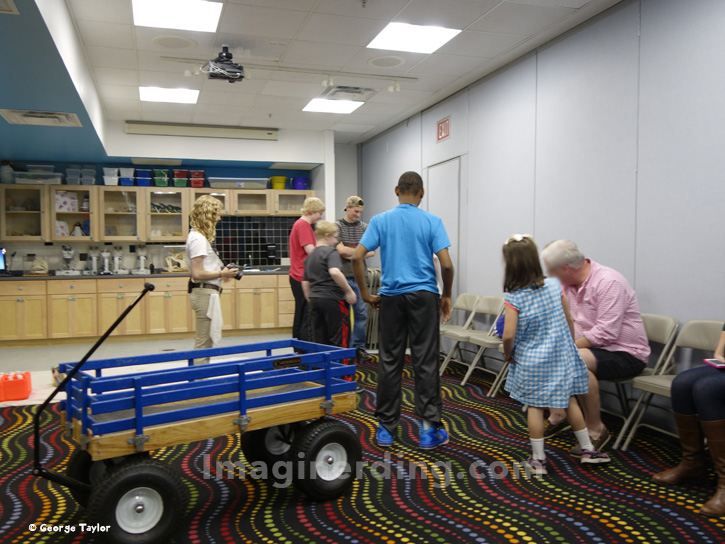 Jimmy was our penguin, and , apparently, he's a ham for attention. He spent the first 10-15 minutes walking around and being handled by the handlers. The held him and (sort of) flew him around to help get rid of some of his energy. The handlers wanted Jimmy to chill while they took photos. The handlers also answered any questions from the group.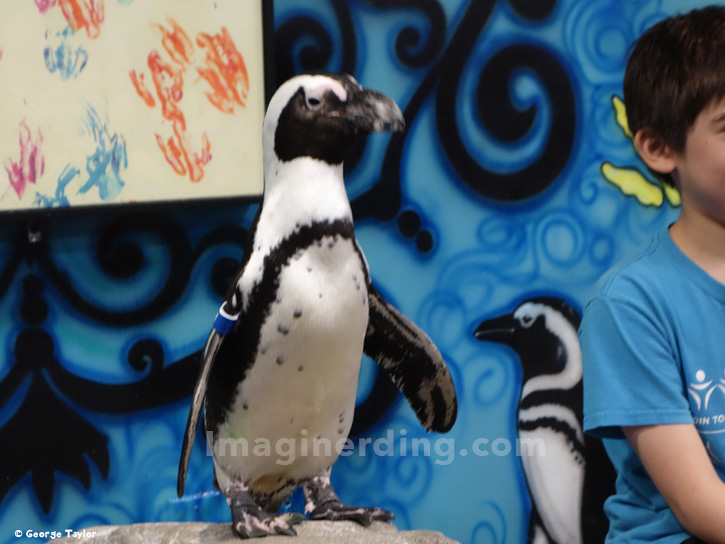 Part of the package is a souvenir photo taken by one of the handlers. You're also allowed to bring your own camera (or your cell phone) and snap as many pictures as you want!
Offer to take photos for people who might be by themselves. I took photos for a young boy and a mother who were both by themselves.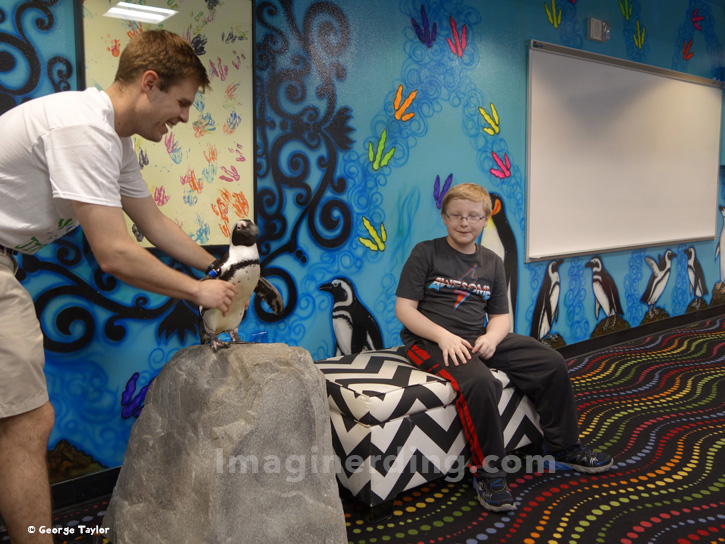 The handler did his best to keep Jimmy on the rock while one person at a time sat on the bench. Everyone is advised to not sit too closely because the penguins can bite.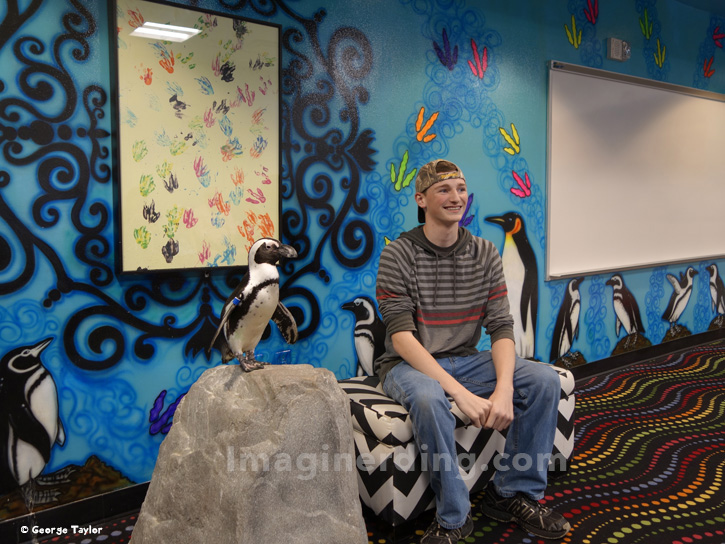 The handler spends a lot of his time wrangling the penguin during the photo shoot. As long as you sit still, there shouldn't be any issues.
Petting the Penguin
After the photos, they let the penguin sit in a wagon in the middle of the room and everyone is invited to come and touch or pet the penguin.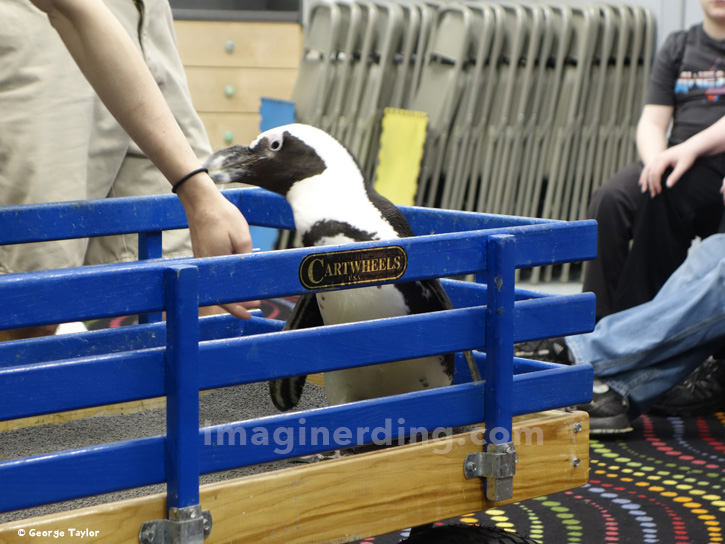 The handlers continue to answer questions and getting the penguin back into the wagon.
Each person is invited to spend as long or as short of a time as they want. Some people were apprehensive and just did a quick pet. Others spent a few minutes bonding with Jimmy. When it was my turn, I was very surprised at how soft the penguin was. You always imagine that the penguin would have a rubbery feel, like an inner tube of a tire. The penguins have an incredible density of feathers per inch, which insulates them and makes them feel soft.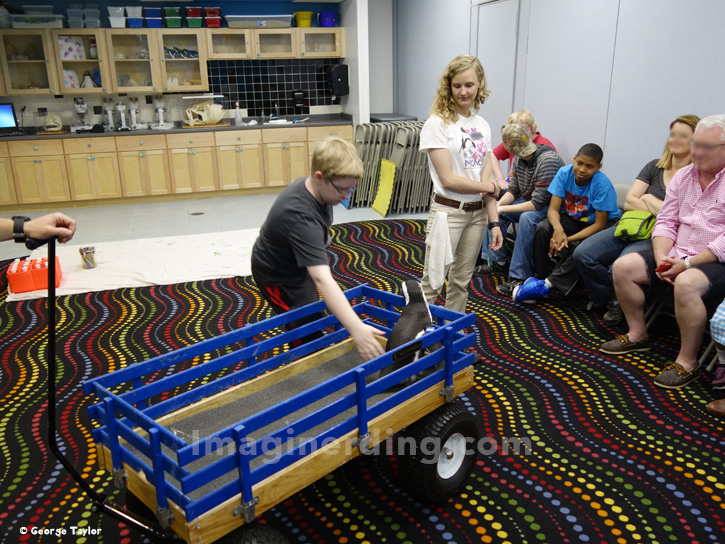 Ripley's Penguin Encounter Review: Final Thoughts
My wife urged us to sign up for it (even though there were six people in our group). Afterward, we were all pretty impressed with the entire encounter. It felt like a once-in-a-lifetime opportunity and I'm glad we didn't pass it up. The encounter is about 30 minutes and includes a keepsake photo that you pick up later. It was one of the moments of the vacation that we still talk about and recommend highly.
How often do you get to hang out with a penguin?
When I asked my 16- and 11-year-old sons what they thought about it, they both really enjoyed it. Even though it was a little scary to be near a penguin, they both thought it was well worth the money. If anyone in your group has anxiety, you can just sit there. Everyone in our group (even the people we didn't know) really loved it. Everyone was very excited to be able to pet a penguin for a few moments.
The included photograph wasn't ready for a few hours and had to be picked up near the gift shop. Depending on the time of the day, you could wait 30 minutes or so in line to choose and pick up your photos.
Overall, the aquarium was a great addition to our trip and we would consider going beck when we find ourselves near Dollywood.
Have you experienced anything like the Penguin Encounter at Ripley's?
FTC Disclosure: We paid for the Penguin Encounter directly. This post contains affiliate links, which means that ImagiNERDing receives a percentage of sales purchased through links on this site. Thank you for your support!