Book Review: Building a Better Mouse
Building A Better Mouse relates the story of two Imagineers, Steve Alcorn and David Green, and their work during the three years of designing and building EPCOT Center. Steve begins the story at the end when the project is over and he has to deal with being let go from the company. Pretty auspicious. From there, he takes us back to his beginnings with WED Engineering working in Department 510, a group of electronic engineers. Steve delves into a fairly standard introduction to Walt's dream for Epcot and the development of the theme park before beginning the real adventure: building the American Adventure!
What you get with Building a Better Mouse is a deeply satisfying look into what it was like to work for Disney during the design, development and construction of the world's most expensive theme park (and the largest private construction project) at the time. Although it is written by an electrical engineer (Alcorn), the narrative is very enjoyable and fun to read. Green steps in to offer his thoughts and "contributed all the sections that sound like they were written by an English major." (Alcorn–Acknowledgments)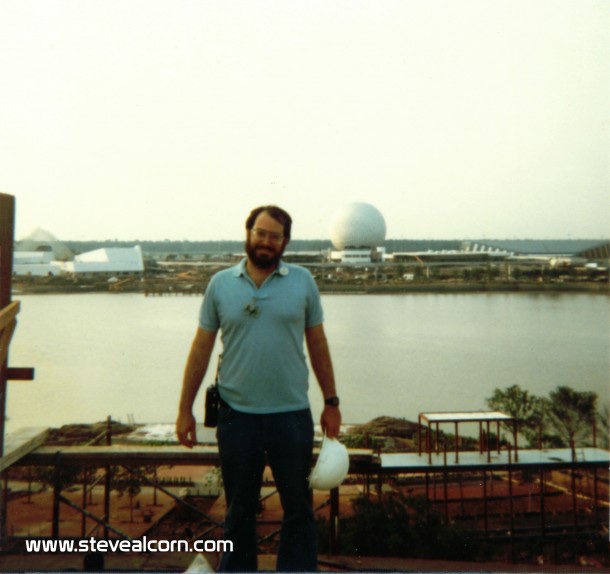 About halfway through reading Building a Better Mouse, I realized that I would never look at any theme park attraction in the same light. Attractions at Disney parks are usually so polished that you take everything for granted. Reading about Steve working more than 24 hours in a row in order to get a lift functioning is mind-boggling. Steve describes the size and scope of the infrastructure of the American Adventure and relates it on a level in which you can comprehend the grandness and inter-operability of each part. It's amazing to think of the systems that were developed that keep the attractions running all day, day after day.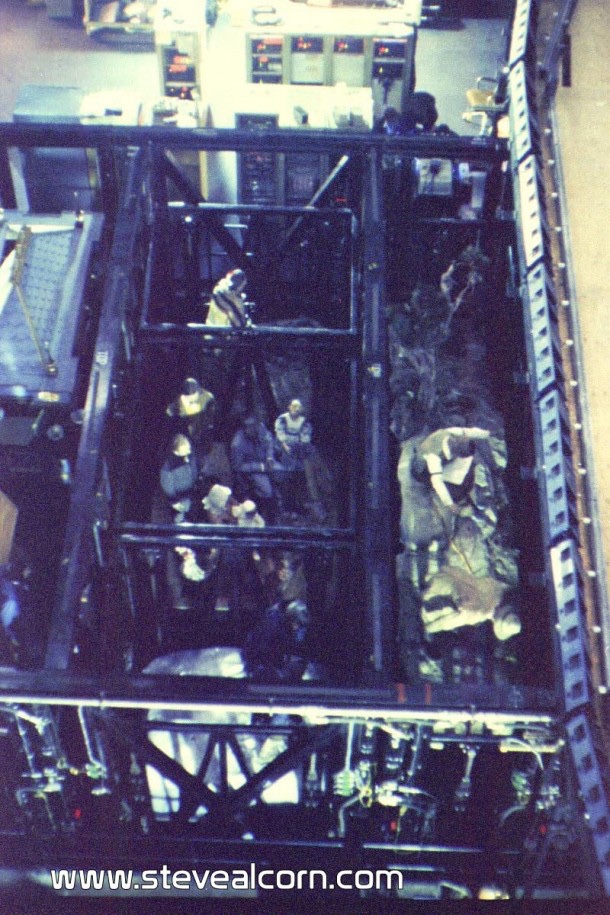 Steve and David take us behind-the-scenes at WED in California where we share a glimpse of what it was like to work at Disney. When they write about their time in Lake Buena Vista where all WED employees were given a rental car, a trailer at Ft. Wilderness and the ultimatum of finishing Epcot by October 1, you're amazed how it all came together. It's hard to imagine the demand that was pressed upon these young and idealistic engineers, but after seeing the results, it must have been well worth it.
Building A Better Mouse is a fascinating look at an amazing time in Disney history; especially one written by an insider who loves the magic as much as most enthusiasts. There's nothing else like it that looks into the development of a single attraction or the life that Imagineers lived during the heyday of building a theme park. If you are a fan of Imagineering, theme parks or Disney, then you will love this title. I wish that it had been a little more in-depth, but I am not sure what else the authors could have added.
Building a Better Mouse: About the Authors
Steve Alcorn and David Green wrote this book to celebrate the 25th Anniversary of Epcot in 2007. Steve worked for WED during the construction of the American Adventure (the subject of the book) and currently runs Alcorn McBride. He is still heavily involved in the theme park industry and teaches a class on theme park design at Imagineering Class. David spent many years working for the Walt Disney Company on the Fantasyland refurb, Epcot and Tokyo Disneyland. He is the principal creative at Monteverdi Creative with a long list of accomplishments.
Have you read Building a Better Mouse? Do you have a favorite theme park-related book?
UPDATED: Steve Alcorn sent me a link with some of the photos from that time period. They are stunning!
http://www.stevealcorn.com/atwork/Epcot/index.html
---