Disneyland: Inside Story by Randy Bright
Sometimes you run across a book that's so important and so impossibly good that you don't realize it until you place it against other books. That's my story with Randy Bright's Disneyland: Inside Story. I ran across this book a few years into my rampant obsession with Disney books. So, at the time, I had a background of knowledge on Disneyland that was already deep and Randy's book seemed to cover stuff I already knew. It wasn't until I started to look at the litany of Disneyland books that I realized Randy's was the first to provide a lot of the information I'd read. Most books took their information from Randy's title.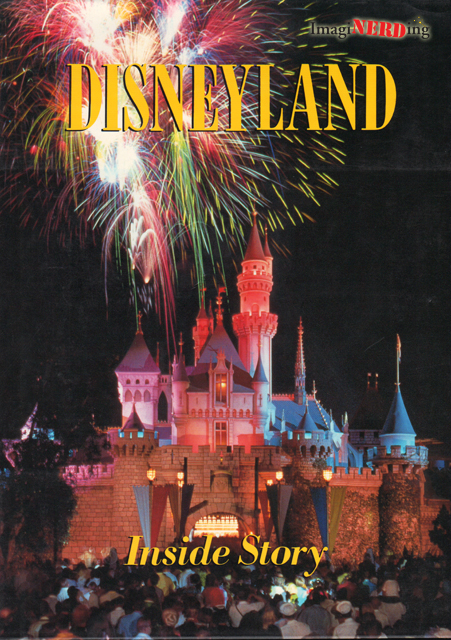 Disneyland: Inside Story (1987, 240 pages) by Disney Legend Randy Bright is a wonderful look at the first 30 years of Disneyland. Randy started at Disneyland in 1959 as a crew member of the Columbia Sailing Ship. Since then, he has worked every position at Disneyland, including the Spaceman in Tomorrowland. He joined Walt Disney Imagineering in 1968 and worked on show writing. He has held various positions, including: Manager of Employee Communications, Manager of Concepts and Communications, Director of Scripts and Show Development, Vice-president Concept Development and Executive Producer for Disneyland and Walt Disney theme parks. Randy researched and wrote Disneyland: Inside Story for two years publishing it in 1987. Sadly, Randy died in 1989 after being struck by a car while bicycling and died. In 2005, Disney inducted Randy as a Disney Legend.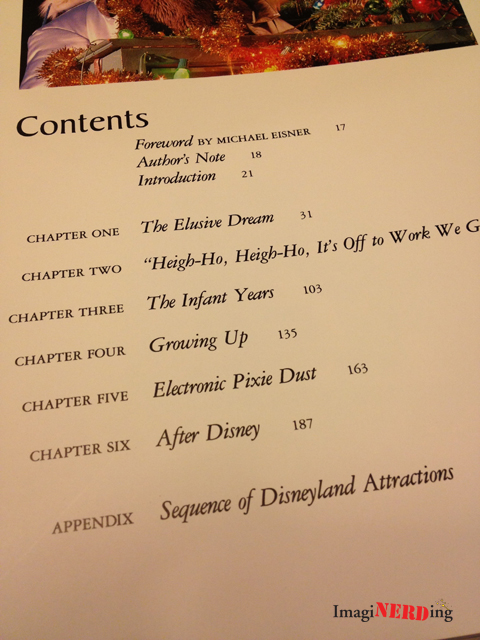 It was very obvious from the book that Randy loved Disneyland. This book was the first official history of Disneyland—and remains the most authoritative one available. Don't let the fact that it stops at 1987 keep you from purchasing this title.
Originally, as I was reading the book, I kept thinking that most of the information presented, I already knew. It wasn't until I finished the book and started looking at some of my other Disney titles, that I saw that most of them used Randy's book as a reference. Disneyland: Inside Story is the penultimate history of Disneyland.
Like most works on Disney, the book starts off with a brief history of the Studios and quickly moves into Walt and his fascination with trains. The Carolwood-Pacific, Disneylandia and the Burbank site are all discussed–ultimately leading to the Anaheim park that we know today. Randy details how Walt struggled to get financing and how he pulled together members of the Studio to do the design work on the attractions.
As Randy moves through the history of the park, he looks at the development of each land, providing concept sketches, artwork and photos. In hindsight, it is amazing that the Company was able to create Disneyland in a year. Although it is an authorized history of Disneyland, Randy doesn't neglect the insider stories like the opening-day disaster (it is referred to as Black Monday). He also has other stories sprinkled throughout the book. You don't get a sense that they were true disasters, but learning opportunities for the Company and Walt.
The book is filled with some of the most beautiful full-color and black-and-white photographs of the park throughout the years. There are candid shots of guests enjoying the park and full-page spreads of attractions, lands and aerial views.
This is a great introduction to Disneyland for so many reasons. Randy looks at each ride in the park's history and presents background information, development, history and humor, when available. He takes us through Disneyland's first ten years, the 1964-65 World's Fair and back to Disneyland. He recounts the struggles to change and plus the park while keeping one step ahead of changing guest demand and technology. Randy writes about the years after Walt with poignancy. He expresses how the Company pushed forward with Pirates and struggled with the Haunted Mansion–eventually needing to partner with outside companies to produce their newest attractions.
Disneyland: Inside Story, the Bottom Line
Bottom Line: This is an amazing reference book and I highly recommend it. It is out of print and like many other Disney titles, the price has skyrocketed. You will have to buy this title on Amazon
or eBay and expect to pay between $75 and $150 for a copy in good shape–I have seen it go as high as $350.00. In my collection, this stands as one of the top 5 most important titles that I own. Not only for its historical importance, but that it has some of the most amazing photographs of Disneyland available anywhere (except Daveland, of course!). If you can snag a copy—go for it. Disneyland: Inside Story will thrill you! This book is the standard reference for Disneyland history, so it has been quoted and used as a primary source quite a bit. It is wonderful though and you will enjoy it tremendously.
Is Disneyland: Inside Story in your collection? What's your favorite Disneyland book?
---