Bloodline by Claudia Gray
George: Bloodline is the latest book in the Star Wars series and the latest one by Claudia Gray. Gray wrote the wonderful Lost Stars, which took us through the original Star Wars Trilogy, but on two divergent paths. Needless to say, I was extremely excited when review copies for Bloodline showed up. This book takes place between Return of the Jedi and The Force Awakens.
Jeff: After watching The Force Awakens, most of us wondered how the First Order rose to power, and how the Resistance began to combat it. This book shows the very early beginnings of all of that, and how sometimes trying to do the right thing winds up causing bigger issues.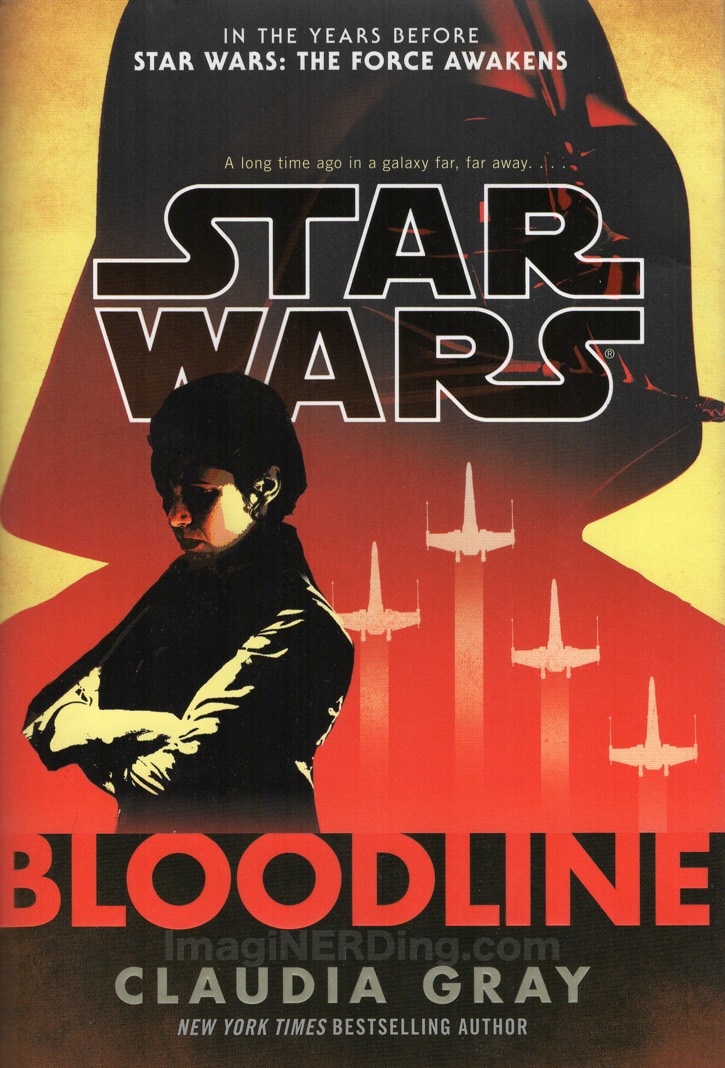 George: Both of us felt that Bloodline was more of a political thriller than the typical Star Wars book, and that's a good thing. The focus is on Princess Leia, who is a senator on the New Republic. We're introduced to a galaxy that isn't quite what it seems and political factions that are as divergent as what we're experiencing today. Granted, there is still a lot of action and space stuff!
Jeff: Space stuff galore! I think the main attraction here is the focus on Leia, and how she is trying to make politics work in a post-Empire world. It sounds boring, but it actually is very intriguing. Seeing how the politics of the New Republic work (or don't) is fascinating. The alliance that she forges with someone on the opposite side of the political landscape is quite interesting. Plus, a fan-favorite nickname becomes canon in this book, so how could you go wrong?!
George: If you're a Star Wars fan and you don't read this book, well, that would be wrong! It is a fantastic title that really doesn't outshine Lost Stars, but takes us on a different journey with characters we love and characters we are going to love. It's exciting and exasperating to see Leia maneuver this political minefield made up of thousands of worlds and senators.
Jeff: I do also quite enjoy how the title of the book plays into the actual content. The family bloodline, whether paternal or adopted, is a big factor. Even the bloodline of how the political climate works is addressed. But also keep in mind that there is a shadow of Vader on the cover for a reason…despite being dead for over 20 years, the shadow he casts on the plot of this book is heavily felt, especially in the latter half.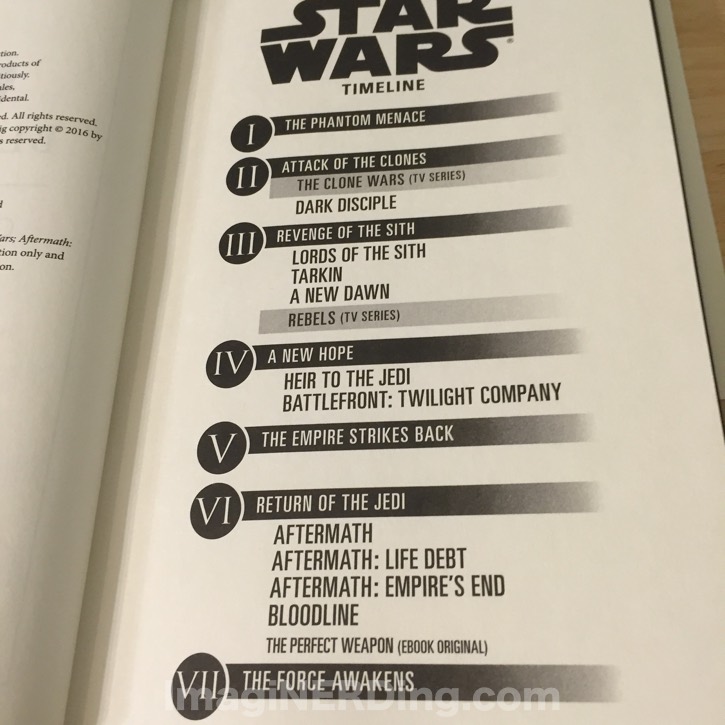 George: It seems like each of the Star Wars novels we review just gets better and better, especially when the books are tied in to The Force Awakens in some surprising way. As Jeff mentioned, there are some fantastic ties to the First Order and some of the characters we see in the film and other books. It's almost like they took a lesson from the Marvel Cinematic Universe!
Jeff: As much as I loved the original Expanded Universe, Disney is really knocking it out of the park with their new canon, and really taking it to a whole other level. I am constantly impatiently awaiting the next Star Wars novel to see what new things are in store for us. Overall, this book was a total win.
What did you think about Bloodline? Are you going to add this one to your collection?
---