Star Wars Pictopia: the Ultimate Picture-Trivia Family Game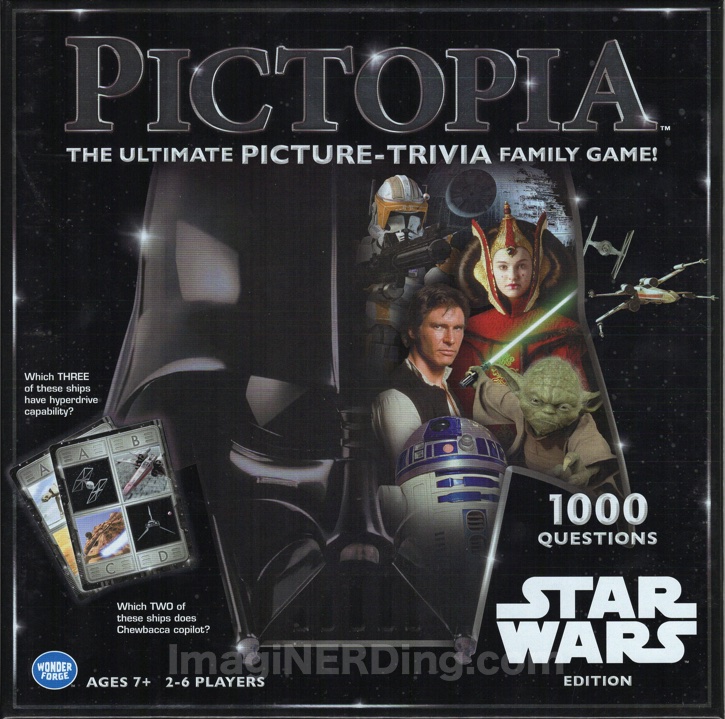 We received a review copies of several new games by Wonder Forge. One was the Star Wars Pictopia trivia game. My family is mostly video game oriented, so I wasn't sure how well a board game, or sorts, would go over. The 12 year-old was very excited and he chose to play this game first!
We laid out all of the game pieces and started to read the directions. It was a little confusing at first, but after the first round of play, everything made perfect sense. There were only two of us playing, and I know it would have been a lot more fun with a larger group. Still, we had a lot of fun.
You take turns reading the trivia questions while the other players have to guess the answers. You make a wager before the question is made (but you could still look at the images on the question card) and if you answer correctly, you move up the leaderboard the number of steps you wagered. If you miss, you stay in the same space.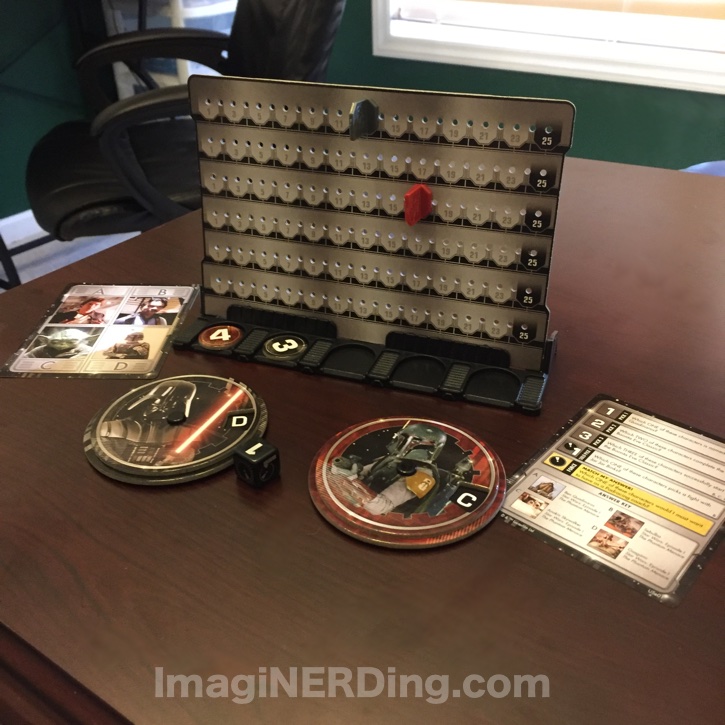 Each of the trivia cards has four photos on the front and the questions are based on the images. You answer a specific question based on the roll of the die. I found the questions to be fairly easy which was good for the average Star Wars fan. There were also questions that ranged through all of the movies and the Star Wars Rebels cartoon show. Since I've been a Star Wars fan since the original film came out, I could answer most of these questions in my sleep. Still, my 12 year-old, who is a casual fan, answered about 80% of the questions and thought the game play was good.
Star Wars Pictopia lasted about 30 minutes and would have stretched out a little longer, with more people. There were some special Force questions that changed the game play and led to a lot of laughter.
Star Wars fans of all ages and knowledge are really going to have a lot of fun with Star Wars Pictopia.
Are you going to pick up Star Wars Pictopia for your next family game night?
---
FTC Disclosure:
In some cases, a copy might have been provided by the company for the purpose of this review. This post contains affiliate links, which means that ImagiNERDing receives a percentage of sales purchased through links on this site. Thank you for your support!