Star Wars Rebels Season One on Blu-ray, a review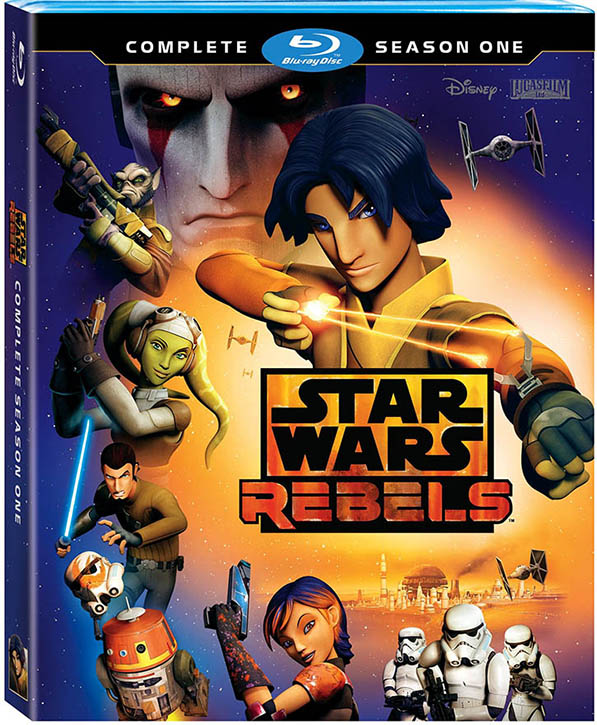 George: We just got review copies of Star Wars Rebels, a computer-animated show that aired on Disney XD. Before the discs showed up, I'd only seen about half of them, before we became cable-cutters at Communicore Weekly East. Needless to say, I was very familiar with the series and very excited to dig into it. It's from the creators of Star Wars: Clone Wars, so I was super excited!
Jeff: It's hard to live up to The Clone Wars, which has six amazing seasons, and some lost episodes, that really took Star Wars to a new level. It was a great show, so I was hesitant to start Rebels. That said, every time an episode was on TV, my son and I tore into it. We loved it! It managed to keep some of the charm of Clone Wars, but still branch off to become its own thing.
Really, Star Wars Rebels is one of the better shows on TV right now, and the fact that it's Star Wars makes it even better.—Jeff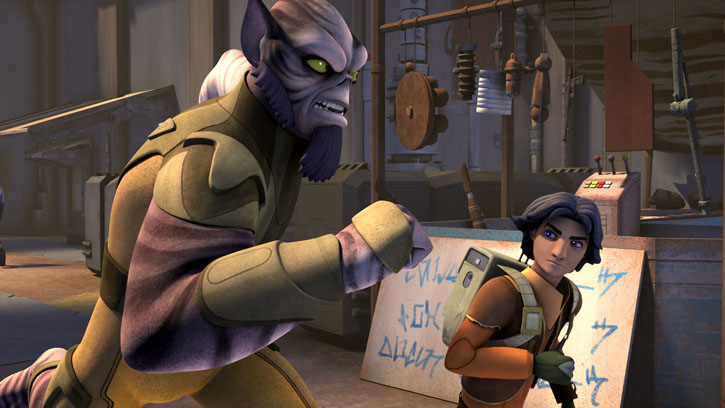 George: Star Wars Rebels takes place about four years prior to A New Hope. We meet Ezra, playing the role of a street rat (very much like Aladdin) as he's trying to survive life on the planet Lothal. He runs into an Imperial entanglement with a shopkeeper and you quickly discover Ezra's good side. After that, Ezra meets Kanan Jarrus, Zeb Orrelios, and Sabine Wren as they try to heist some Imperial goods. The story moves quickly and is a lot of fun. Eventually, we find ourselves with Ezra on the ship, Ghost, and we meet Hera Syndulla and Chopper. Once the entire season gets going, my initial thought was that it was like Serenity meets Star Wars!
Jeff: That is a perfectly apt description. There is a lot of humor here, and the interaction between the team is one of the things that keeps me coming back. They're mismatched, but work perfectly together when the stakes are high, and it makes for some great scenes. Really, Star Wars Rebels is one of the better shows on TV right now, and the fact that it's Star Wars makes it even better. And let's not forget the fantastic guest stars, as well.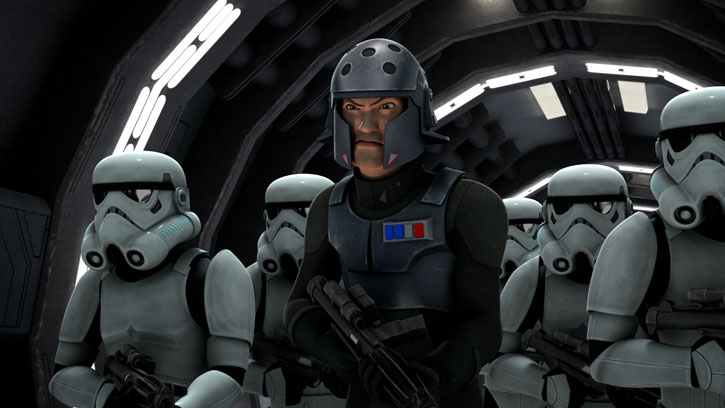 George: What really impressed me, throughout the entire season, was that it looks and SOUNDS like Star Wars. The Clone Wars felt like Star Wars (Classic Star Wars, that is), but still held onto the prequels. Fans of Star Wars are really going to love Star Wars Rebels because it's like you're still watching the films. The characters really are well-developed and the voice-acting is top-notch. And there are quite a few characters that make some great cameos.
…my initial thought was that it was like Serenity meets Star Wars!—George
Jeff: It's amazing to see this time period, because everything that is so familiar to us from the films is all so new to the people of the galaxy. I mean, Darth Vader isn't even a known figure yet. He's still a mystery, as are the underlying tones to the force. In addition to the amazing show, there are also a handful of interesting extras, such as REBELS RECON, fourteen behind the scenes featurettes from StarWars.com.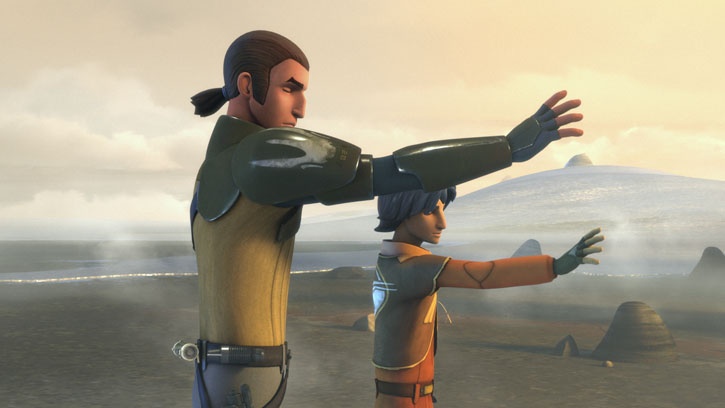 George
: The extras on
Star Wars Rebels
were pretty good. The
Rebels Recon
are web-based shorts in which they interview people involved with the show. They really offer a lot of insight and they feature Andi Gutierrez. You don't know who she is? Well, suffice it to say, she's the social media person for StarWars.com and she's super-cute.

Jeff: There is also a bit from the recent Star Wars Celebration, featuring choice bits from the Q&A session. I would have liked to have seen it all, but what is here is good. There is also a preview for Season 2, and it looks to be even more amazing than the last year.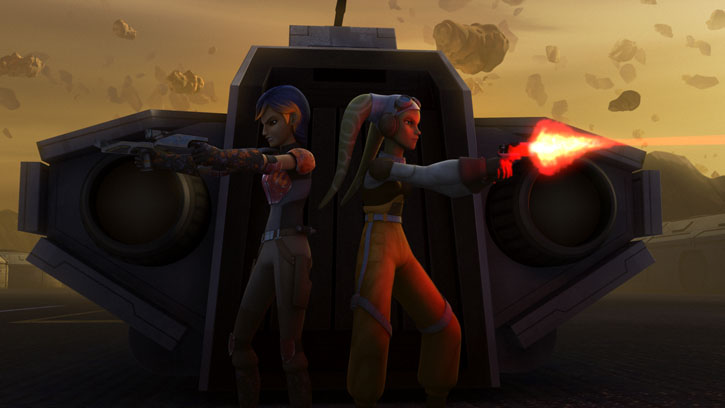 George: So, basically, this is an amazing time to be a Star Wars fan. We've reviewed some amazing novels (with more to come) and the Star Wars animation has been so good that it's hard to describe. I really feel like I did back in the 70s as a kid. Well before Jeff was even alive.
Jeff
: That's true, George is MUCH older than me! But yes,
Star Wars Rebels
is a great addition to the new Star Wars canon, and it's a wonderful bridge between the prequels and the classic trilogy we all know and love.
We highly recommend you check it out.
Did you get a chance to check out Star Wars Rebels? What did you think about the series?