Ravensburger Disney Collector Puzzle
Ravensburger reached out to us and asked if we would like to do an editorial review in exchange for a sample puzzle. We received the Ravensburger Disney Collector Puzzle featuring Dumbo.
Putting together a large Disney puzzle is a great way to spend quality time with family and friends while everyone is trying to stay indoors. You can do a puzzle solo, as well, and challenge yourself to put it together in a record amount of time. Ravensburger offers a large collection of puzzles for children, adults and families, including many themes to your favorite Disney animated films.
When is the last time you did a Disney puzzle?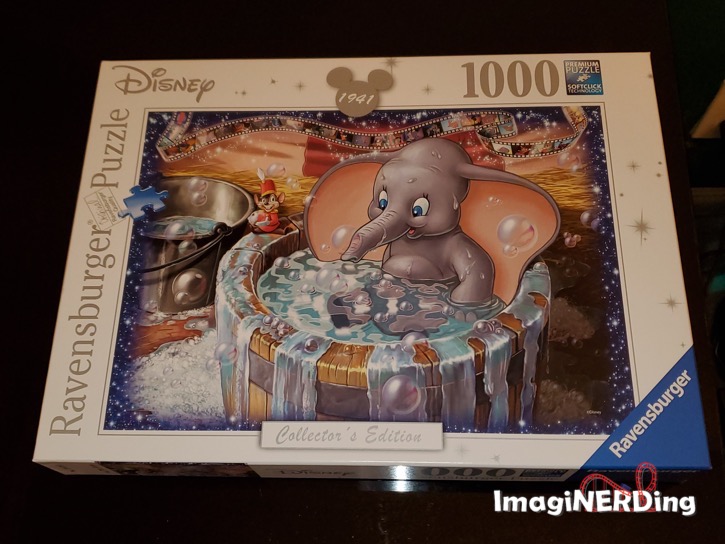 Follow along as we put it together, piece-by-piece!
A 1000pc Ravensburger puzzle actually has 1008 pieces – that's the number needed to keep the puzzle in its rectangular shape.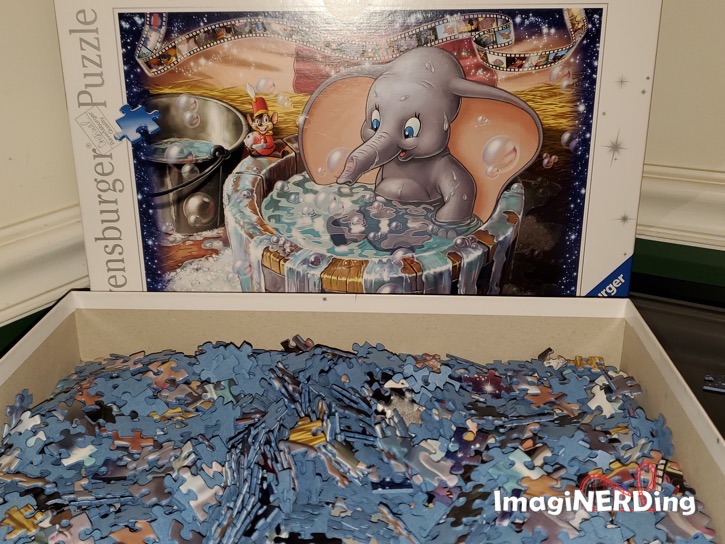 1500pc and smaller puzzles are designed so that every piece is unique.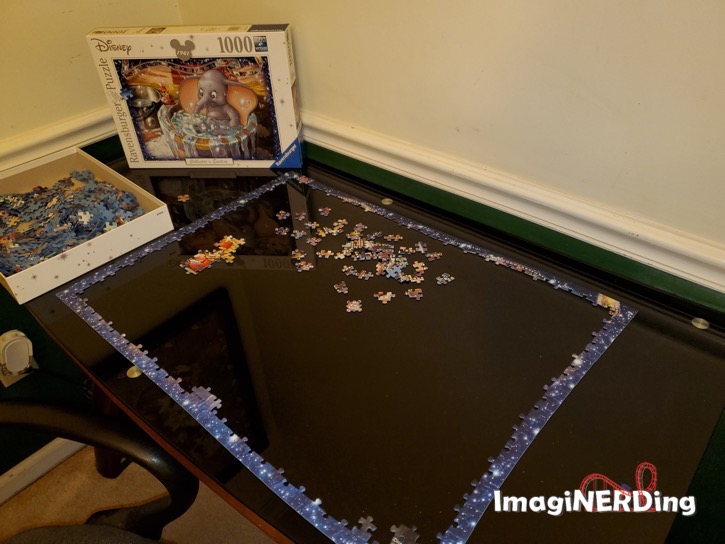 You can eat Ravensburger puzzles! They're all made of 100% non-toxic materials, including water-based glues and inks. A Ravensburger
export manager once ate a puzzle piece in front of a customer to prove it! (Just because you can does not mean you should.)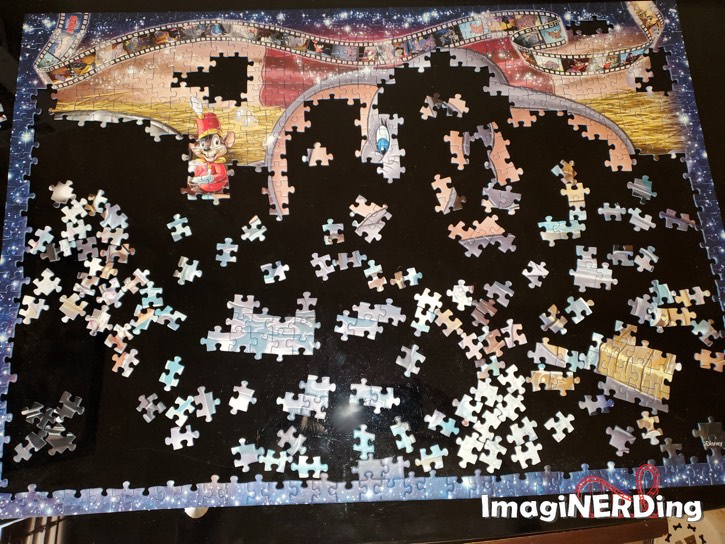 The first puzzle made by Ravensburger, named the "Geographical Puzzle," was created in 1891.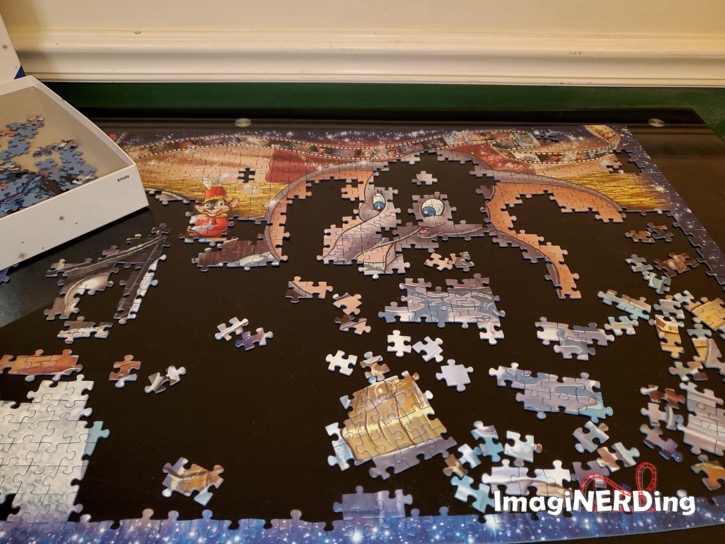 The smallest Ravensburger puzzle has 2 pieces.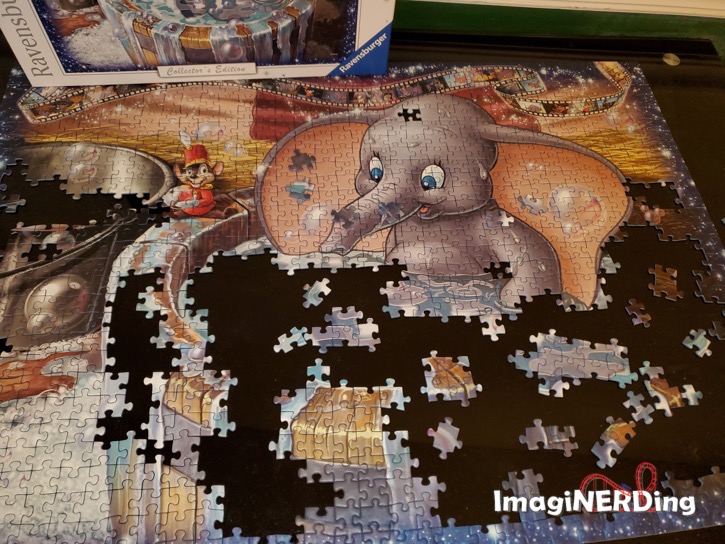 Ravensburger puzzles are partially made of recycled paper.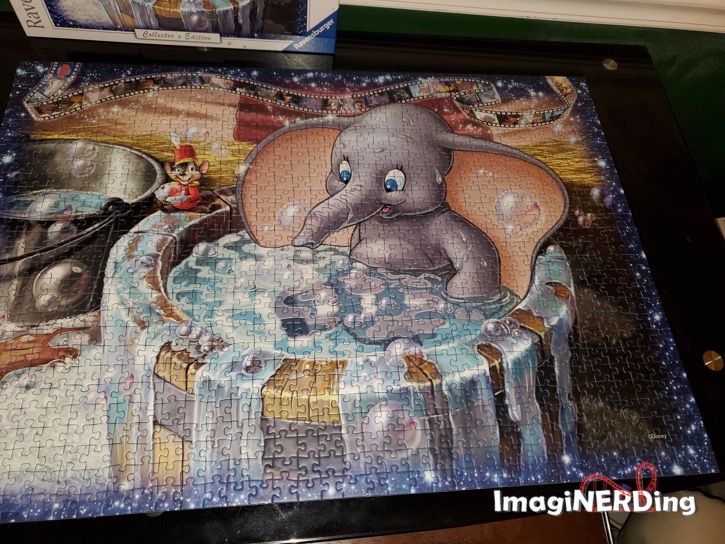 Ravensburger created the longest jigsaw puzzle in the world. It consists of about two million pieces and is about 2.5 miles long.
We even found a hidden Mickey in the bubbles of Dumbo's bath!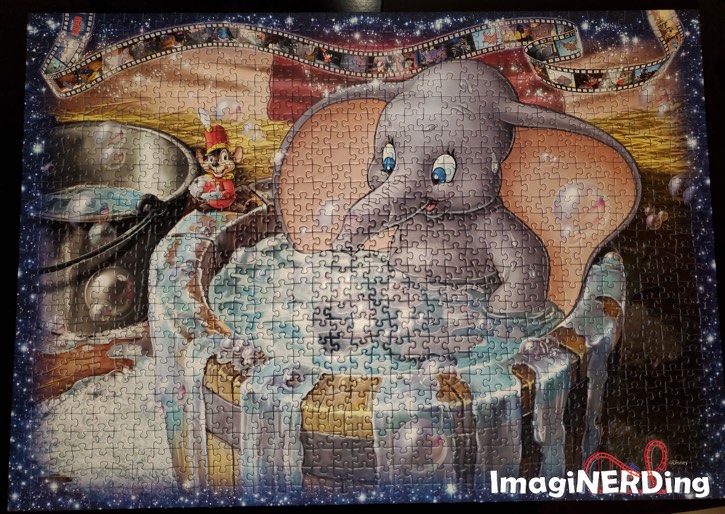 What Have You Been Doing to Keep the Disney Magic Alive During the Theme Park Closures?
---
FTC Disclosure:
In some cases, a copy might have been provided by the company for the purpose of this review. This post contains affiliate links, which means that ImagiNERDing receives a percentage of sales purchased through links on this site. Thank you for your support!