I was surprised at how beautiful Dollywood was on my recent visits. I've visited a lot of theme parks and Dollywood takes great advantage of its setting in the Great Smoky Mountains. Springtime at Dollywood was wonderful and I can only imagine how beautiful Dollywood is in the fall.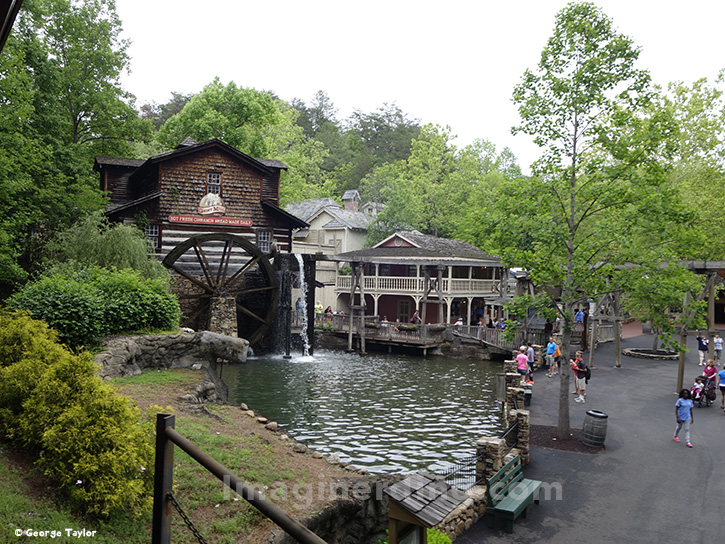 A shot of the Grist Mill and part of the Craftsman's Valley section from the Dollywood Express. Have you tried the amazing homemade cinnamon bread?
---
A photo of Timber Canyon from the queue of Mystery Mine. You can see the amazing Thunderhead roller coaster in the background. Mystery Mine was incredibly surprising, but my favorite coasters at Dollywood are Thunderhead and Wild Eagle. But all of the coasters offer something worth riding.
---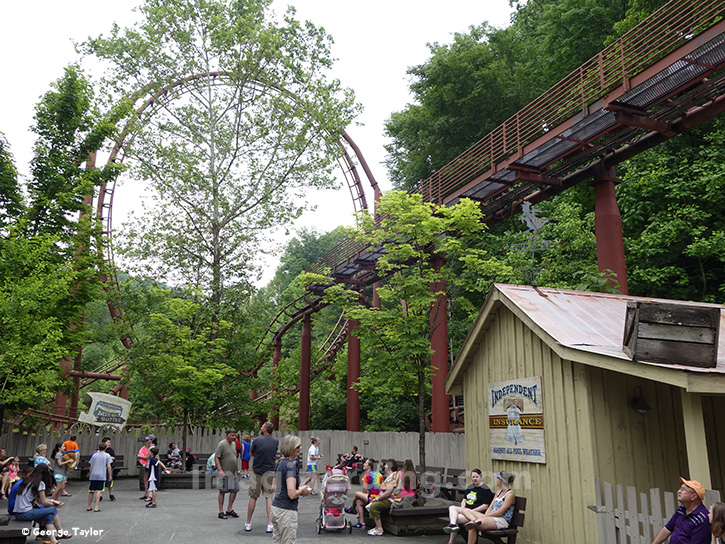 The Tennessee Tornado coaster has a gorgeous area for waiting for riders on the roller coaster. In case you don't want to ride this Arrow Dynamics looping coaster built in 1999.
---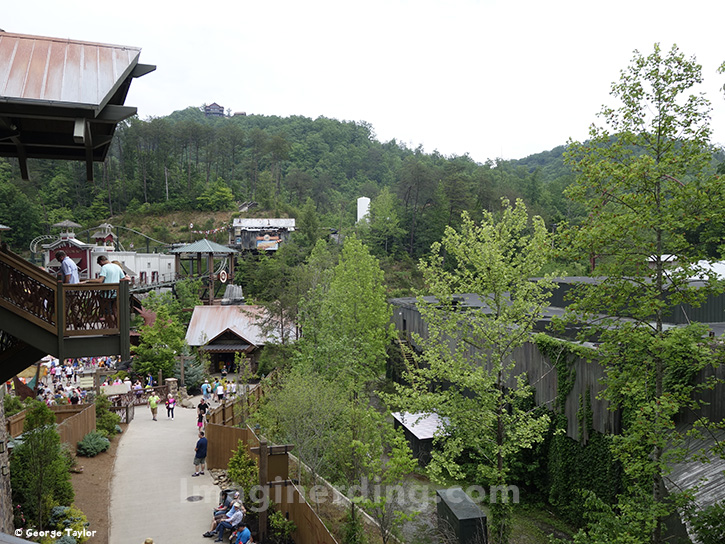 This time, we're waiting in the queue for the Wild Eagle coaster. You can see Firechaser Express in the distance. It's really hard to explain how beautiful Dollywood is until you've made a trip for yourself. If you find yourself in the Pigeon Forge/Gatlinburg area, I urge you to set aside a day to explore and enjoy this wonderful theme park.
Have you visited beautiful Dollywood?
---
---