On our recent trip to Dollywood (check out my post at Mice Chat), we bookended our day at the Sweet Shoppe. Designed like a general store, this is a great place to meet up near the end of the day as well as grabbing those last souvenirs before exiting the park. You do pass through the Dollywood Emporium before actually exiting the park, but the Emporium can be a little overwhelming at first glance.
At the end of the article, I'll post the trip report that we did for Communicore Weekly (the Greatest Online Show™).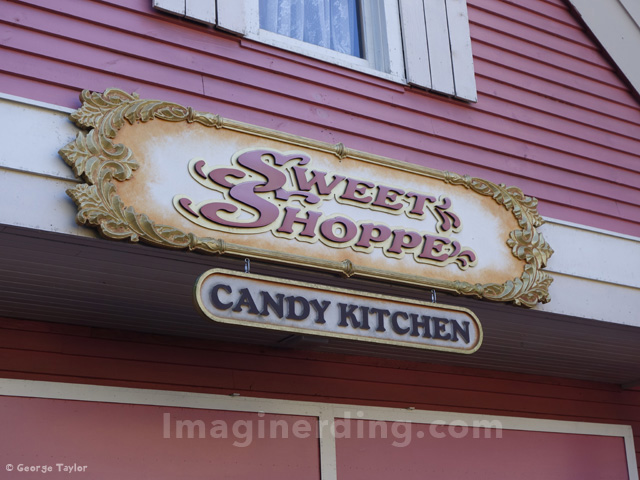 The Sweet Shoppe is located between the Showstreet Palace Theater and DP's Celebrity Theater. Showstreet is sort of like Main Street, USA of the Magic Kingdom; you have to pass through it to get to all the other parts of the park.
The Sweet Shoppe offers ice cream on the left side of the shop, more traditional candies in the main part (the middle) and modern (mostly branded) candy on the right side.
The Sweet Shoppe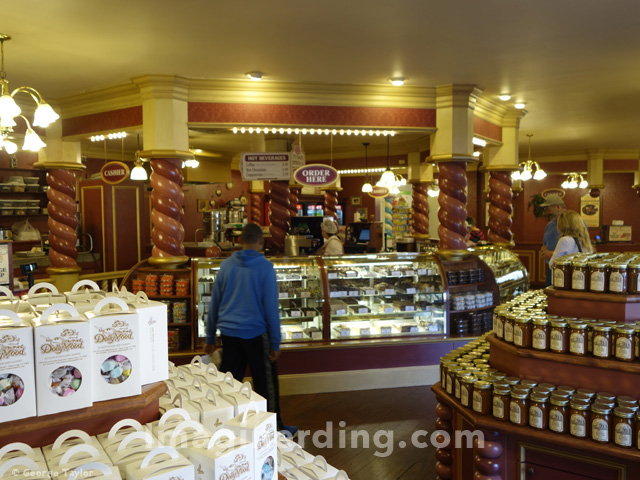 The Sweet Shoppe is fairly large and arranged like a country store, with plenty of candy on display along the walls and in islands.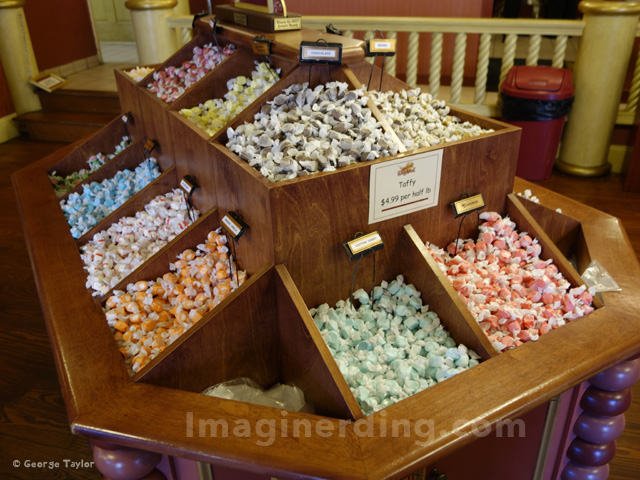 The taffy was $4.99 per 1/2 pound and offered a multitude of flavors, including: cotton candy, cinnamon, orange vanilla, peppermint, chocolate, scores and more!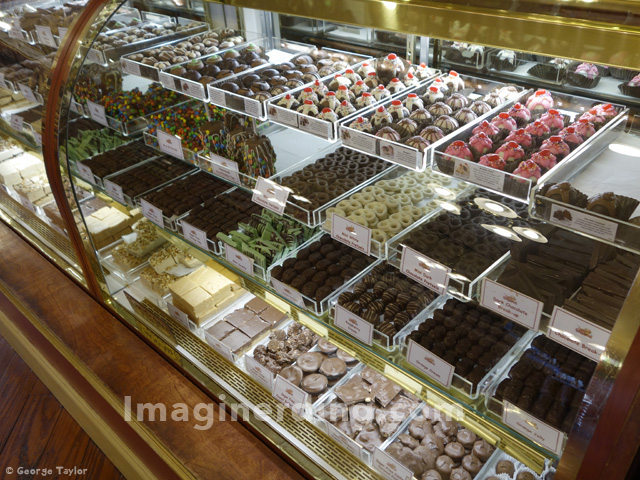 The display cases near the order area and checkout contained an amazing number of homemade goodies. Fudge, candied apples, brownies and chocolate-covered items tempted everyone in our group.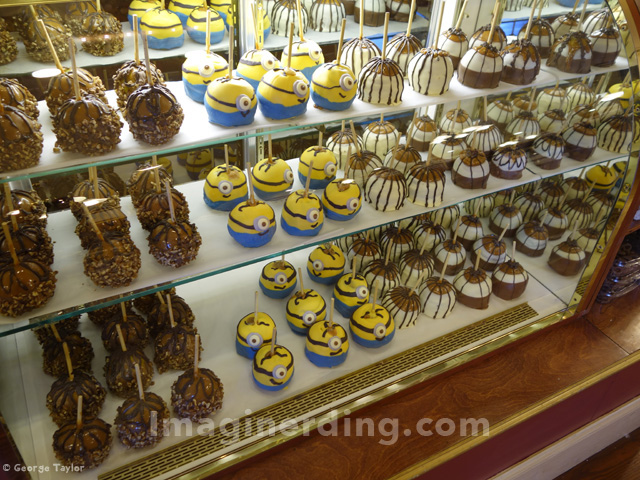 Shhh…don't tell anyone that they offered a Minion-themed apple!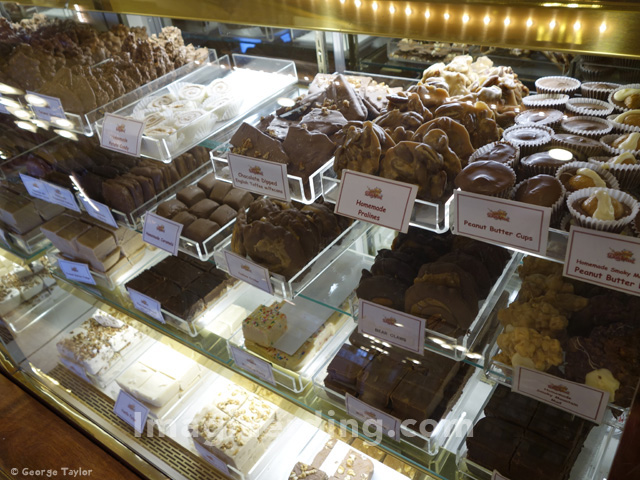 The portions seemed very large for each of the items for sale.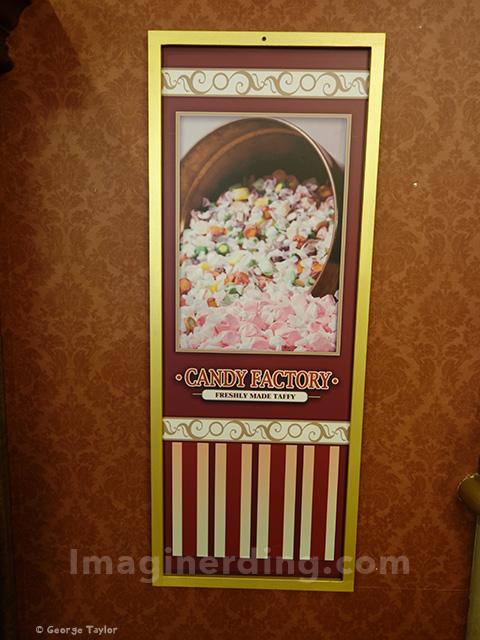 There was a nice sign showcasing Candy Maker Master Craftsman, Linda Rice. It's a also a great way to showcase the heritage and history of the park.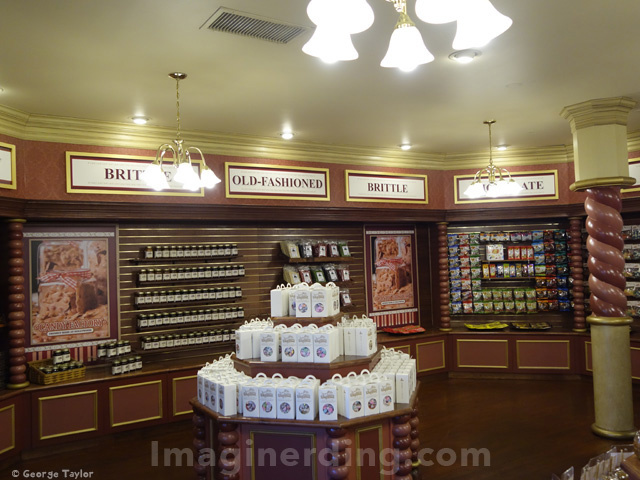 There's plenty of pre-packaged candy on display around the walls. In this photo, you can see the jars of Dollywood apple, peach, pumpkin, apple pecan bitters and more!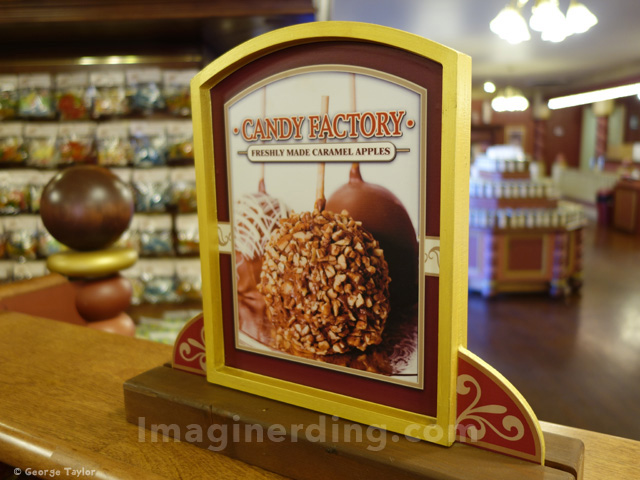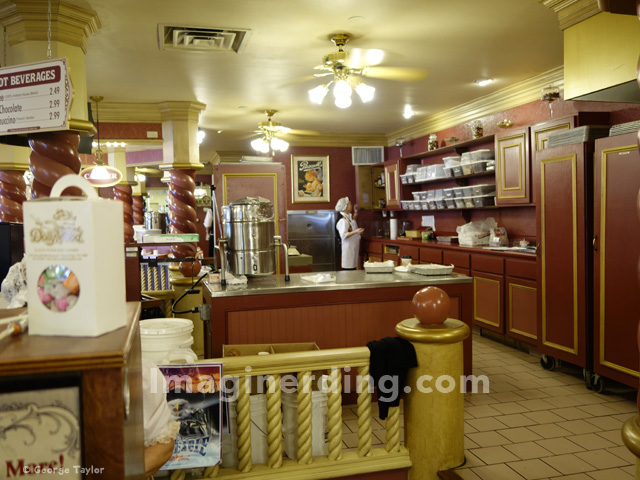 One of the candy makers at work behind the counter.
I really enjoyed the attention to detail from this sign near the Backstage Restaurant.
Break Time
Outside the Sweet Shoppe is a wonderful seating area with rocking chairs. It's a great place to while away the moments, waiting on friends or just people watching. Plus, it's a nice respite from the sun.
We really enjoyed the Sweet Shoppe. It was a great way to end our day as well as a great place to meet, since you can see most of the store from any vantage point.
Trip Report
Check out our trip report from Dollywood!