Halloween Horror Night Tribute Store Dark Ride
Have you had a chance to experience the Tribute Store at Universal Studios Florida?
Every few months or so, Universal Creative changes the theme of the Tribute Store. Historically, they do Halloween-, Christmas-, and Mardi Gras-related themes and have proven to be incredible testing grounds for designers at Universal.
The current theme is for Halloween Horror Nights, and, honestly, it completely blew my mind!
The Tribute Store is located next door to Revenge of the Mummy: The Ride, in the Macy's Store facade.
What is the Theme of the Universal Tribute Store?
Going along with the Halloween Horror Night events. the theme for the celebrated store is the classical dark rides of the 1930s, 1940s, and 1950s. (Sort of like the Haunted Mansion at the Magic Kingdom or the Whacky Shack at Waldameer.)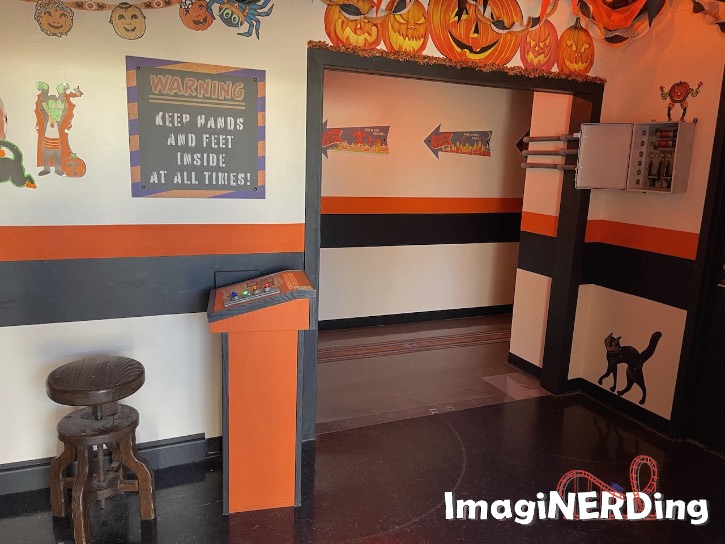 When you enter the store, you're greeted with a stool next to a ride operator's console. Notice the sign on the wall? Keep hands and feet inside at all times! The decor in the room in also reminiscent of 1940s and 1950s Halloween home decorations.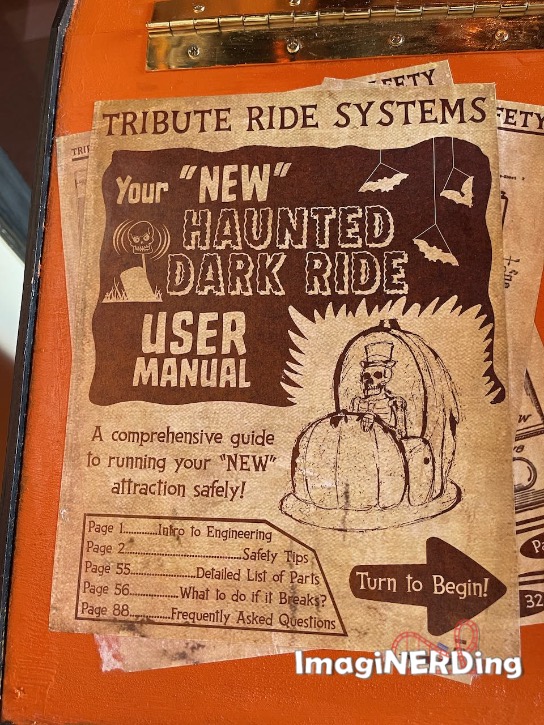 On the console is the operator's manual with the instructions for running the "NEW" attraction safely. I love the ride vehicle on the front cover. And notice the manufacturer? It's Tribute Ride Systems.
Near the end of the Tribute Store, you can purchase a Mold-O-Matic version of the ride vehicle from Frank's House of Plastic.
The theme of the tribute store starts on the ground and continues through the entire experience.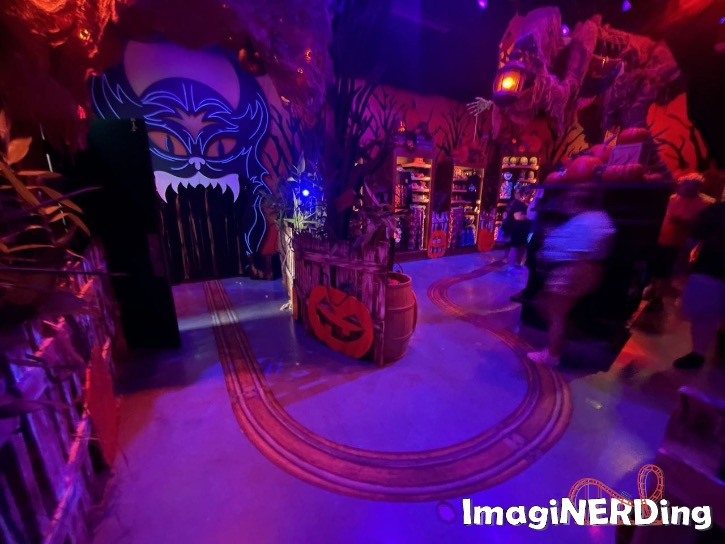 There is a track on the ground for the ride vehicle that goes throughout the entire store. The first room is called the Pumpkin Patch and the ride vehicles would enter from the Tribute Facade Black Cat Face on the left side of the photo.
Universal Studios Florida Tribute Store Map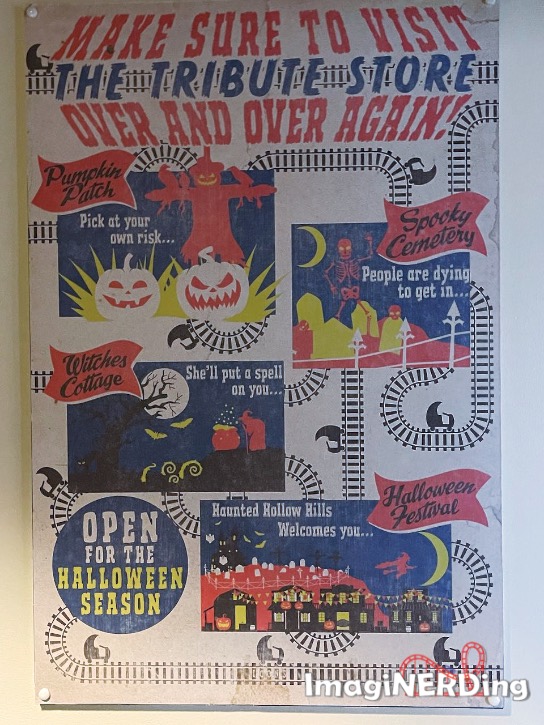 Universal even created a map of the Tribute Store dark ride!
Pumpkin Patch – Pick at our own risk…
Spooky Cemetery – People are dying to get in…
Witches Cottage – She'll put a spell on you…
Halloween Festival – Haunted Hollow Hills Welcomes you…
Have you visited the Tribute Store?
[embedyt] https://www.youtube.com/watch?v=q9IWurQTz6c[/embedyt]