Robotic Solar Mowers from EPCOT 94!
In the Volume 1, Issue 1 of EPCOT '94 Insider (September 11, 1994), there's a blurb about the incredible robotic solar mowers!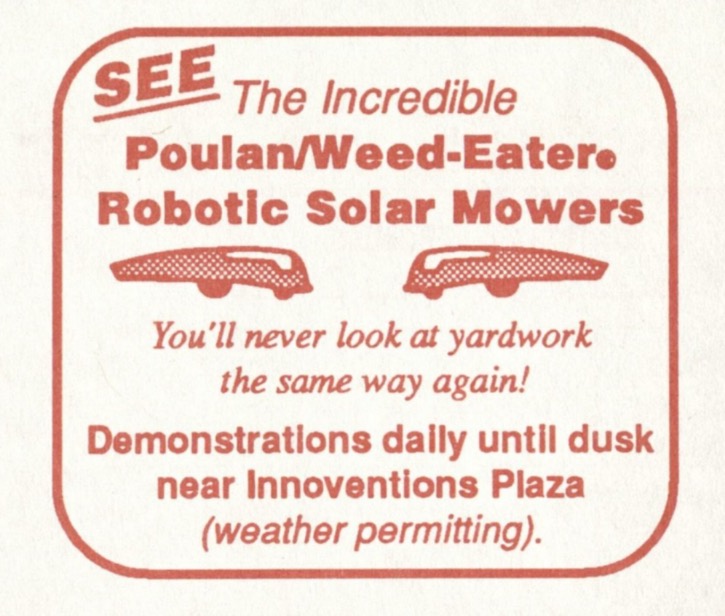 See The Incredible Poulan / Weed Eater Robotic Solar Mowers.
You'll never look at yardwork the same way again!

Demonstrations daily until dusk near Inventions Plaza (weather permitting).
As someone who has been regularly cutting grass since I was 11, this is technology that would have inspired and intrigued me.
Doing some research on the web, I ran across very little information about this cutting edge (pun intended) 1994 technology.
I ran across a 1994 Wired article that waxed poetically about this $1,995 robotic mower.
Looking like an oversized solar-powered horseshoe crab, the 12.5-pound mower runs continuously on 34 solar cells, nibbling away at any lawn throughout the day. It has an on-board computer and guidance system that keeps it on course. A safety cut-off and a buried yard perimeter wire prevent the mower from going berserk, tearing off through the neighborhood and running over the poodle next door. 
Included in the EPCOT '94 Insider was a handy-dandy map of Inventions, which outlines all of the different sponsors and displays.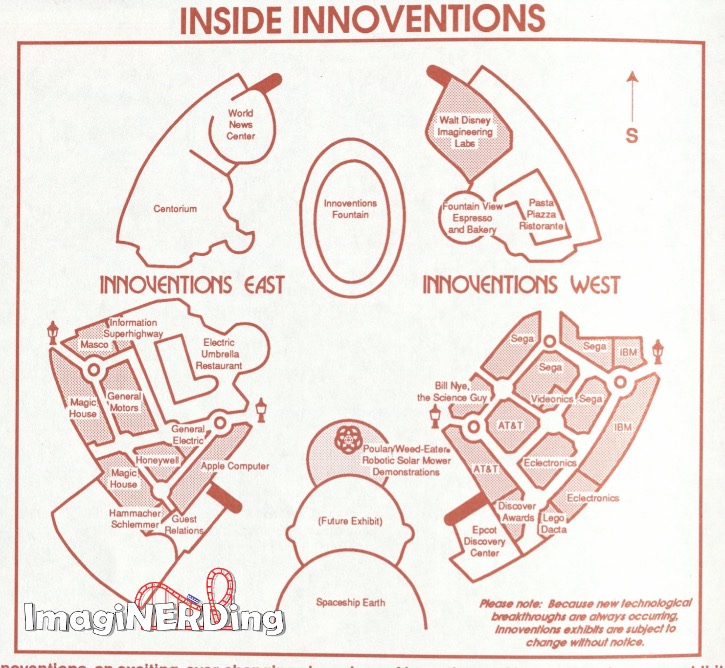 In the close-up version of the map below, you can see that the area for the robotic solar mower display would be behind  where Project Tomorrow: Inventing the Wonders of the Future area was.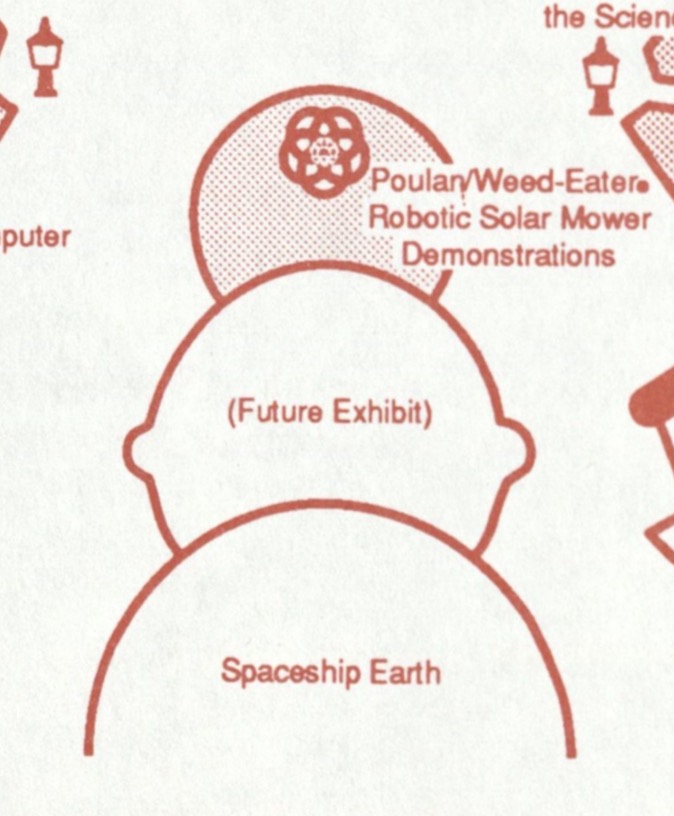 Did you ever get to see the Robotic Solar Mower?
---
Check out this great book on EPCOT Center: