Universal Orlando Resort History Book
I've wanted a good Universal Orlando Resort history book since my first visit a handful of years ago. I readily admit that I was one of those people with the rose-colored Mouse ears that never visited any parks outside of Disney's bubble.
Shame on me.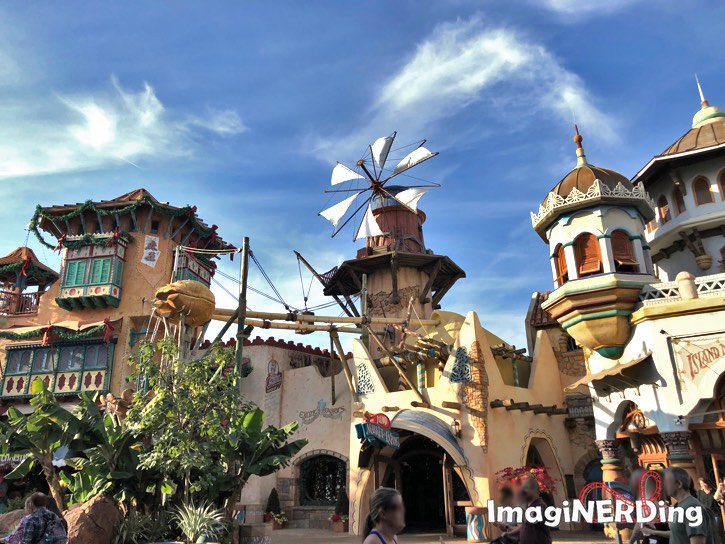 When I started my journey to visit amusement and theme parks all over the country, I was in for a shock at the nature and charm of smaller and regional parks. If anything, it created a deep-seated respect for the world-class Disney and Universal theme parks.
But that's not why we are here. As I mentioned, I've been looking for a book that told the story of the creation of Universal Studios Orlando, Islands of Adventure, and City Walk. I've enjoyed Gennawey's Universal versus Disney: The Unofficial Guide to American Theme Parks' Greatest Rivalry, but it didn't tell the in-depth story of the Orlando-based parks.
Universal Orlando: The Unofficial Story by Nick Sim
Searching for amusement park books frequently led me to a book by Nick Sim from 2014. I wasn't familiar with Nick or his site, Theme Park Tourist, but I decided to give it a shot, mores because there was simply nothing out there.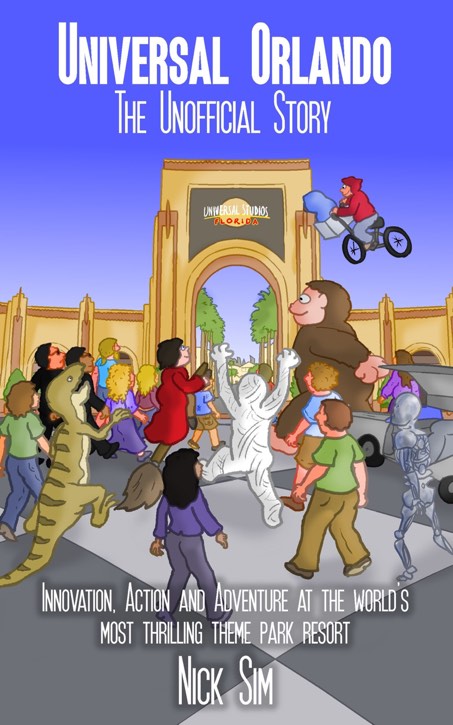 Universal Orlando: The Unofficial Story is a well-researched and well-written book that covers the history of the resort from the earliest inception to the opening of Dragon Alley in the Wizarding World of Harry Potter. Nick investigates the background of the resort, tying the history into Disney's ravenous expansion in the 1980s. We meet the Universal players that forged onward to turn snake-filled swamps into a world-class theme park and Disney rival. The first chapters delve into a glancing history of Universal Studios (Carl Laemmle) and the eventual behind-the-scenes studio tours that led to the Southern California theme park.
As the book progresses, Nick shares the inside stories of the key players and the hurdles they faced, including the almost disastrous first year of Universal Orlando. For the major attractions, Nick recounts stories and anecdotes from the creative teams as well as accounts from media. Hearing from the designers about the early days offers a fascinating insight into the creative process. There is no sugar-coating in this book. Nick points a critical eye towards decisions made by the company in marketing and rollout of attractions that faltered.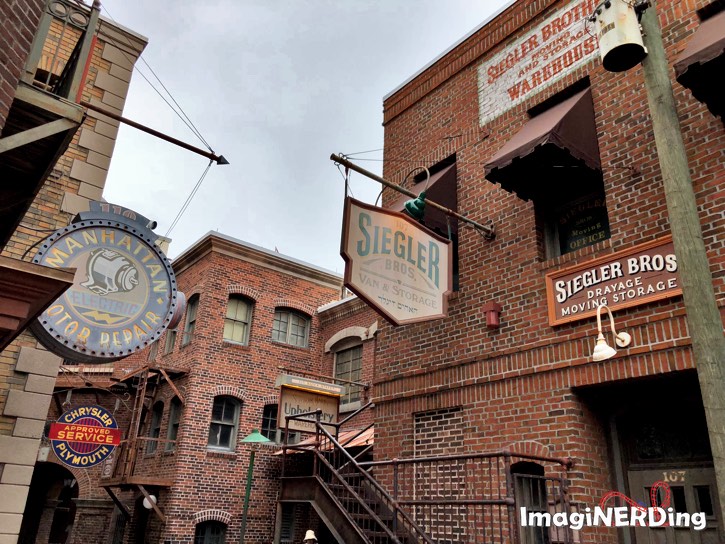 Nick spends some time exploring the corporate machinations, including takeovers and sales, that gave us Universal as we know it. There are several deep dives into attractions, especially the opening-day attractions; there are few places that discuss the history of Jaws, Kongfrontation, Earthquake, and others. Universal Orlando: the Unofficial Story follows the birth of the Wizarding Worlds in fantastic detail, and shares insight from the creators and executives. He even offers a chapter on Halloween Horror Nights (which I still have never done…). Nick's writing style is professional and engaging, a rare combination.
Should I Buy this Universal Orlando Resort History Book?
Fans of Universal Studios are in for a treat with Nick's book. As far as histories of theme parks, this book is as close as we get to a full history of Universal Orlando Resort. I do wish that Nick would do a second edition to cover the past few years. It is rare to see a well-written and well-documented book that was independently published. The text is a hefty 330 pages and never overwhelms.
Also, Nick included 487 endnotes! Future researchers are going to thank Nick for his dedication to using primary resources.
Are You a Fan of Universal Orlando Resort?
---
FTC Disclosure:
  This post contains affiliate links. ImagiNERDing receives a percentage of sales purchased through links on this site. Thank you for your support!