Walt Disney World, a pictorial souvenir from 1977
Walt Disney World, a pictorial souvenir is a series of small-form guide books that Disney released during the 1970, 1980s and early 1990s. They were souvenir books geared towards having an inexpensive memento of your family vacation. They were also a quick way to share the concept for Walt Disney World with friends and family. The books covered the Magic Kingdom, the resort hotels, the dining, the shopping, and all of the recreation. All in about 36-38 pages.
Not really enough space to cover the Vacation Kingdom of the World. Or is it?
Check out my WDW Pictorial Souvenir Video
The books evolved over the years, with each version becoming a little glossier. The photos improved, as did the presentation. But the coverage shrank, as well. The first few years only covered the Magic Kingdom, the two resorts, Fort Wilderness, the Golf Resort (I'm not sure why the Golf Resort was separate), and the recreation. Disney added parks and resorts (like Epcot and Disney-MGM Studios) and the real estate of the book shrunk, as well.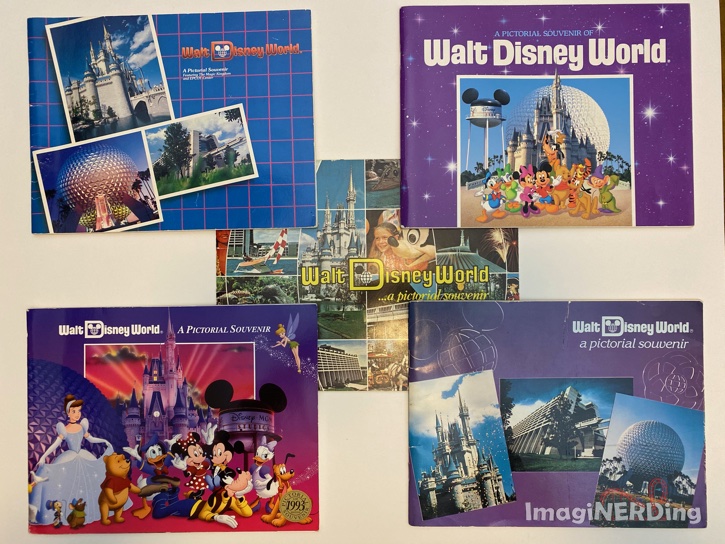 Do You Own any of the Disney World Pictorial Souvenir Books?
---
FTC Disclaimer:
This post contains affiliate links, which means that ImagiNERDing receives a percentage of sales purchased through links on this site. Thank you for your support!