Halloween Decor at the Emporium at the Magic Kingdom
It's that time of year again! The fall and Halloween decorations are up at the Magic Kingdom and it seems as is every night is Mickey's Not So Scary Halloween Party.
During my last trip to the Magic Kingdom, I stopped at the Emporium to get some photos of the decorations and merchandise. I was enthralled with some of the decorations that were new to me!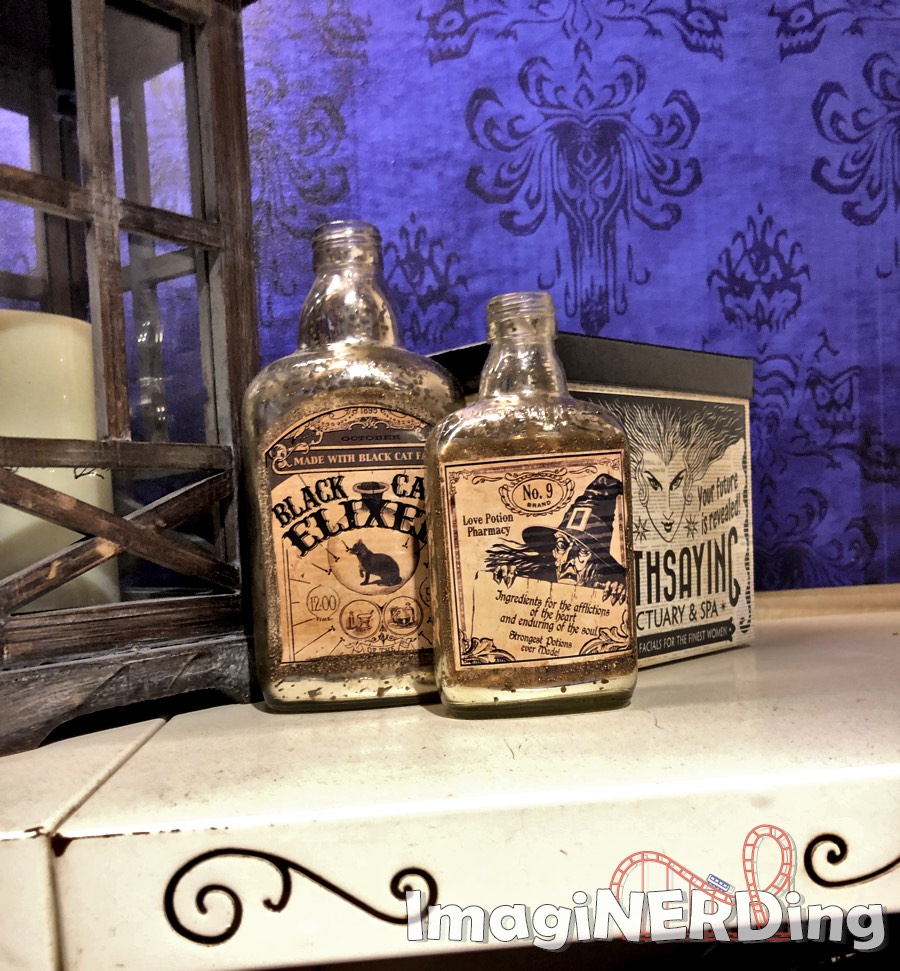 All of the decorations, or set pieces, are in the new-ish area of the Emporium, that used to be West Center Street. It's a bright, airy space that is dedicated to children's clothing. There are all on the shelves above the merchandise, so you might not see them at first glance.
The boxes and bottles reminded me of props and pieces that you might see over at the Wizarding World of Harry Potter. What do you think?
---
---
Have you seen these decorations before?
Which one is your favorite?