More Vintage Magic Kingdom Photos from January 1973!
We've got more vintage Magic Kingdom photos from Trevor's grandparents! They took another trip a year later and we have a few more photos to share from that trip. Check out the photos from 1972, here!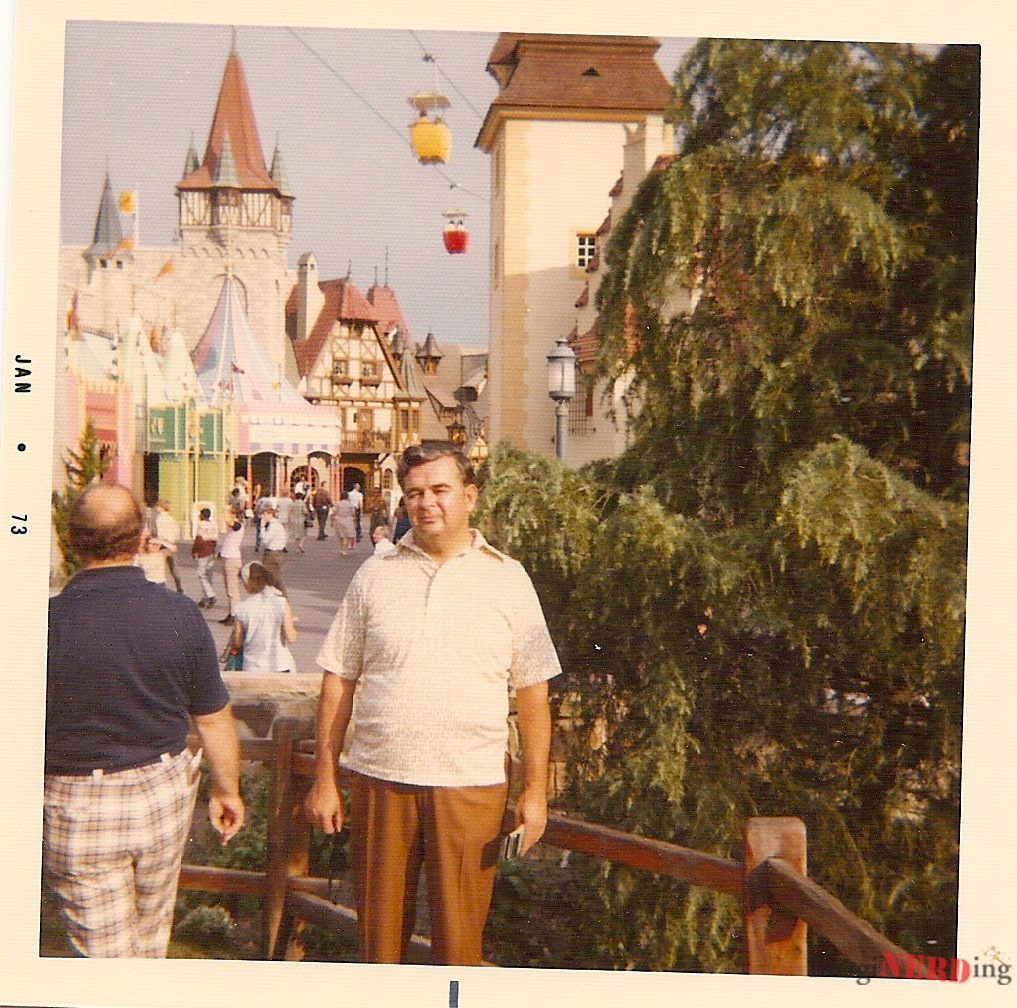 Waiting in the queue for the Skyway to Tomorrowland is Robert Marowske. I wonder if that's one of the GAF Walt Disney World Information Guides he's got folded in his hand? I do love the shot of the lamppost and the facade of the it's a small world building in the background. Also, you might need to shield your eyes from the pants of the gentleman to the left.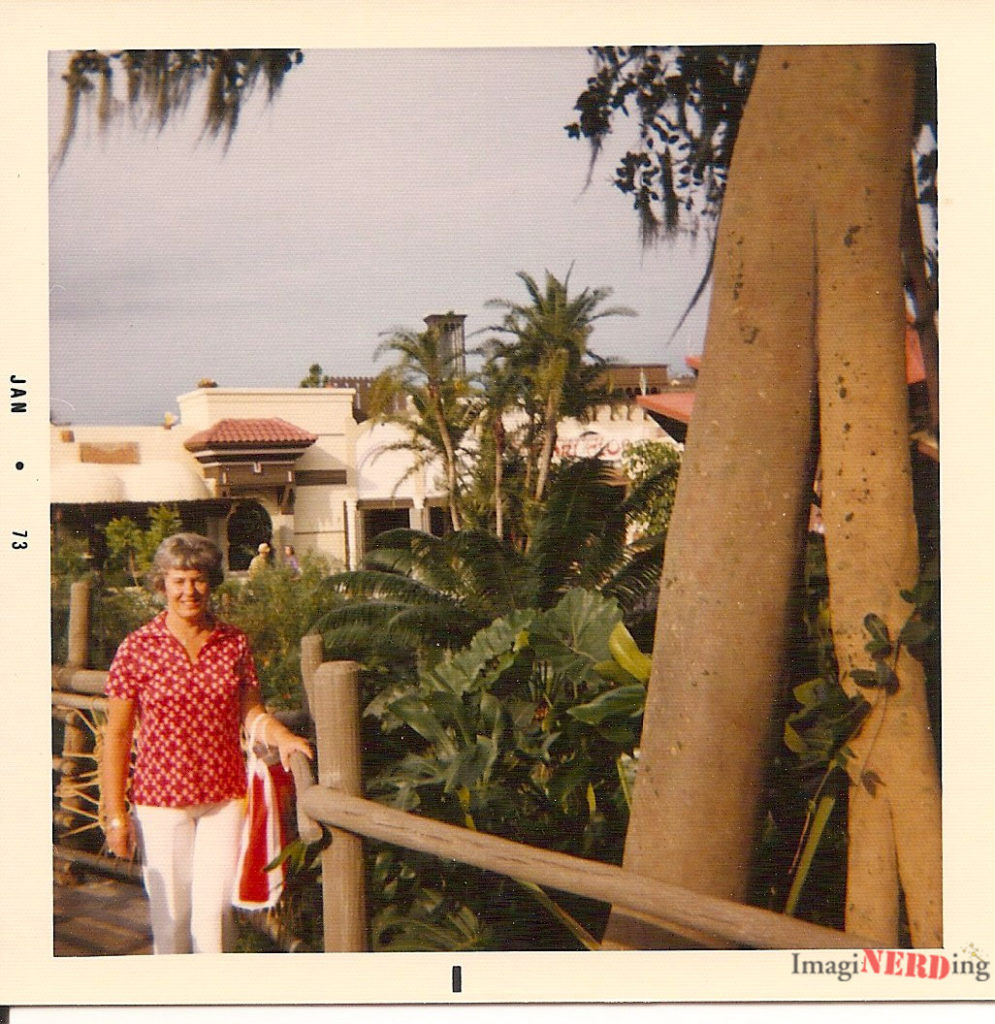 Here's Corliss Marowske and I'm pretty sure she's standing in the queue for the Swiss Family Treehouse. I love the bag she's got. Any ideas on the background buildings? I think the buildings are to the left of the Frontierland Breezeway. (The shops in 1973 for Adventureland: Adventureland Bazaar, Tiki Tropic Shop, The Magic Carpet, Oriental Imports, Ltd., Tropic Toppers and Traders of Timbuktu—but the Traders of Timbuktu had a different facade.)
Even blurry images of Walt Disney World from the 1970s are fantastic. We're near the Liberty Tree with the Liberty Tree Inn standing proudly in the background.
Our last shot is from the Contemporary Resort! It's one of the sleek and futuristic Mark IV Monorails. She's a real beauty.
Again, a special thanks to Trevor Clor for submitting these fantastic vintage Magic Kingdom photos from his grandparents, Robert and Corliss Marowske.
Do you have more vintage Magic Kingdom photos that you could share?
---
Looking for a great book on the first few years of the Magic Kingdom and Walt Disney World? Check out the Story of Walt Disney World: Commemorative Edition. There are some amazing vintage Magic Kingdom photos in the book!