Little Mermaid, a blu-ray review
The Little Mermaid Diamond Edition was released on blu-ray in September of 2013. Jeff and George originally reviewed it on Communicore Weekly during it's release.was released. 
George: The Little Mermaid is a very special movie for me. I'd been out of Disney for a few years (you know, teen angst) and this film brought me back into the fold. It's also one of the films that heralded Disney's return to animated musical dominance and was at the beginning of the second golden age of Disney animation. Beyond all of that, the music, characters and story captivated me and has had a hold on me for more than 25 years. Sing with me now…
Jeff: Now George, we talked about this. No singing. Especially in a written column! Like George, I absolutely love this film. I wasn't out of the Disney game when this film came out, but in a lot of ways, just getting into it and beginning to realize how these films were made. I have to say, watching it again on blu-ray was like jumping back in time for me. Sure, I've seen it many times since then, but for some reason, this time really got to me.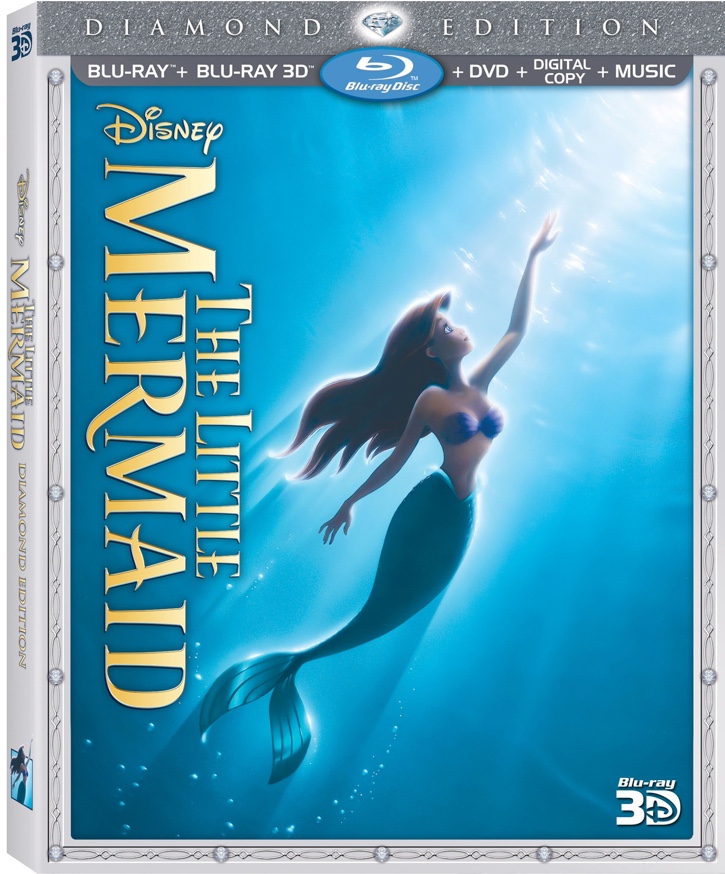 George: It's been few years since I sat down and watched The Little Mermaid. During its initial home video release, I know I wore at least one copy of VHS tape out. Like many of the other blu-rays that we've reviewed, I was worried about the quality of the transfer. Would the image look grainy or be crystal clear? What about the songs and music? With the songwriting team of Menken and Ashman, I knew how important the songs were for the film.
Jeff: Thankfully, all of these fears were alleviated when the film began to play. The movie looks better than it has in years. The colors pop, the sound is fantastic, and the songs are just as wonderful today as they were when they debuted almost 20 years ago. Like I mentioned earlier, seeing it on blu-ray really brought the film back to life for me, and made me a kid again.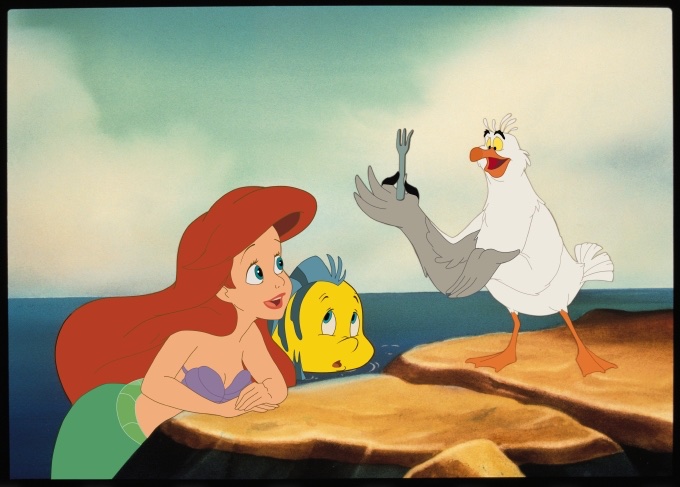 George: Any of our faithful Communicore Cadets know how disappointed we are when Disney doesn't add new features to the blu-ray release. It seems like Disney releases the movie in the blu-ray format and hopes that hi-definition video and great sound will sell the blu-ray. In this case it does, but it's also worth it to note that the features added to the disc are very well done and add to the viewing experience. The @Disney Animation special was a treat to watch, although it could have been longer. Ron Clements and John Musker wax about learning animation from the Nine Old Men while younger animators discuss how influential The Little Mermaid was to them. There are also a few other gems in the features section.
Jeff: I actually was kind of blown away by how many NEW special features were on the Little Mermaid disc. It's not often that Disney produces new stuff, instead just replicating old DVD features, but this time…wow! I was impressed. In addition to the one George mentioned, there were a few other featurettes that were great. The short piece on the deleted MerMAN was interesting. And as a karaoke connoisseur, I appreciated the Crab-E-Oke on the disc as well. The inclusion of the other features only helped to round out the package.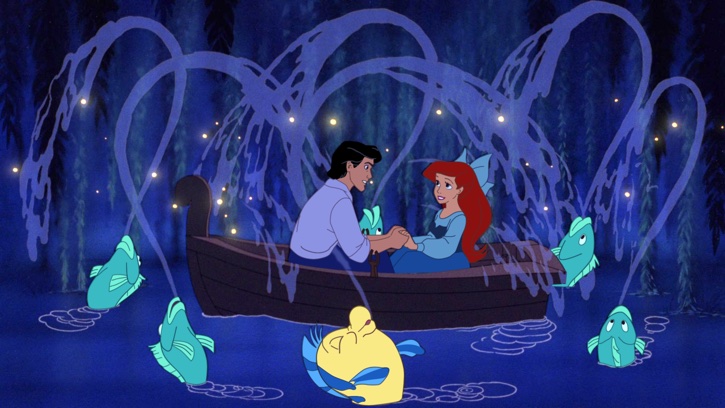 George: One of the bittersweet extras was Howard's lecture. As much as anyone else in the company, Howard Ashman was probably the driving force with the re-invigoration of the Disney animated musical. It's a must watch. So, getting down to the nitty-gritty, it's pretty safe to say that we both whole heartedly recommend this blu-ray release. It's been a few years since we've seen it on DVD (2006, to be exact) and with the addition of the the attractions at Walt Disney World and Disneyland, this is a perfect time to re-visit this classic film.
Jeff: Agreed. Go out to buy The Little Mermaid on blu-ray. We promise you won't be disappointed. If you can prove you bought it, I have no problem sharing some of my Crab-E-Oke videos with you!
Are you excited about this blu-ray release? What's your favorite Little Mermaid memory?
---