It's Kind of a Cute Story by Rolly Crump as told to Jeff Heimbuch
It's Kind of a Cute Story is a Disney memoir that stands heads and shoulders above the slew of small- and self-published books from the past year. It's also a book that surpasses most of the Disney Publishing releases and it raises the bar for how an artistic memoir should look.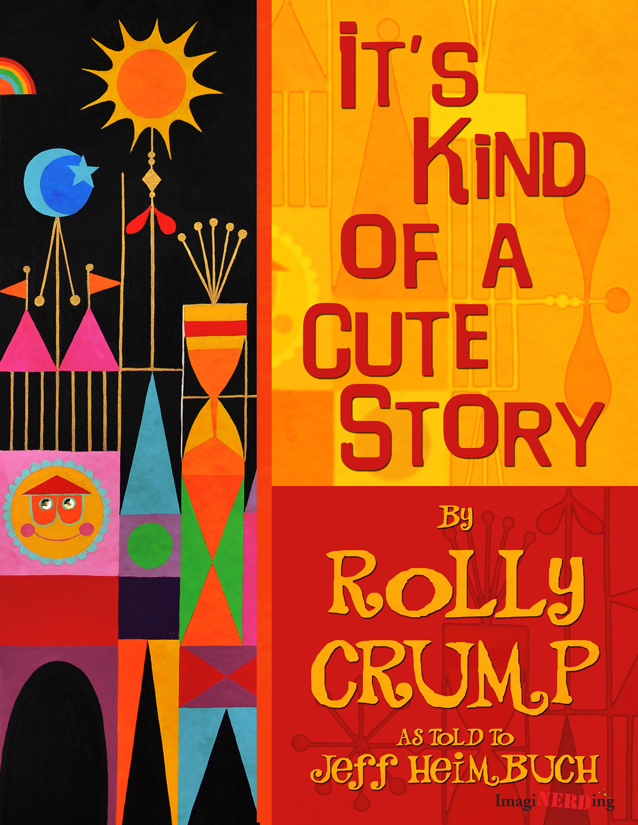 If you've set foot in Disneyland, the Magic Kingdom, Epcot or Knott's Berry Farm, then you have seen and felt the influence of Rolly Crump. Rolly started as an animator and quickly moved into helping design and build Disneyland. He was instrumental in bringing it's a small world to fruition and laid the groundwork for the designs on the Enchanted Tiki Room and the Haunted Mansion. Rolly was a visual artist that had a long-standing career in and out of Disney and It's Kind of a Cute Story is an amazing look at an amazing life.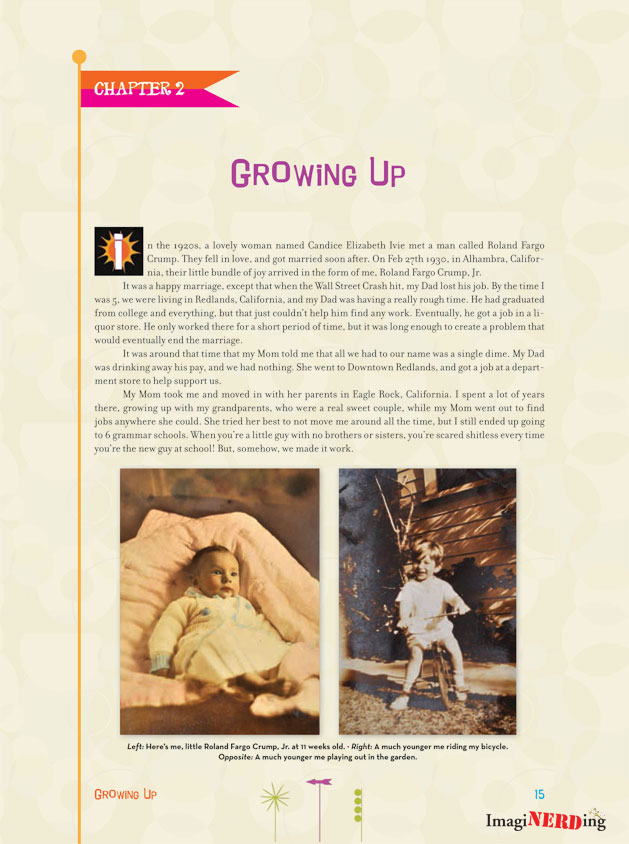 Before we get too deep into the review of It's Kind of a Cute Story, there are a few disclaimers I need to put forward. The author, Jeff Heimbuch, is my writing partner, my co-host on Communicore Weekly (the Greatest Online Show™) and partner in all things shenanigans-wise. I have a deep interest in promoting the book, but I'm also a huge proponent of books and Disney research. If I tell you a book is great when it isn't, then you're not going to trust me.
It's kind of a Cute Story is extremely entertaining and informative. I felt like I was sitting in Rolly's living room while he regaled me with these amazing tales of his life. The book follows Rolly's life as he develops as an artist. We read about his earliest days discovering his love for art and his move to his animating days at Disney. The anecdotes that Rolly relates are incredibly heart-warming and charming. Like any of the animators that worked at the Studio in the 1950s, you get a true sense of the camaraderie and mischievousness that permeated the work environment. The stories will make you laugh out loud.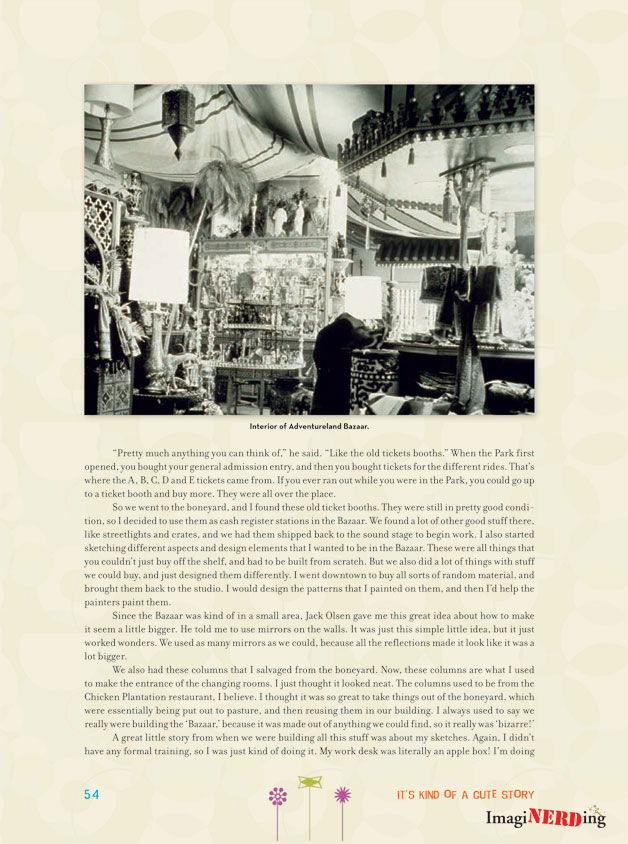 For us theme park nerds, the book really shines when Rolly talks about designing attractions for Disneyland and working with Walt. It's amazing to think that Walt would set Rolly free in Adventureland to design and build a new shop. No committees, no lawyers and no need to run every idea through someone else. The tales of designing attractions and Rolly scratching his head to put them together are priceless.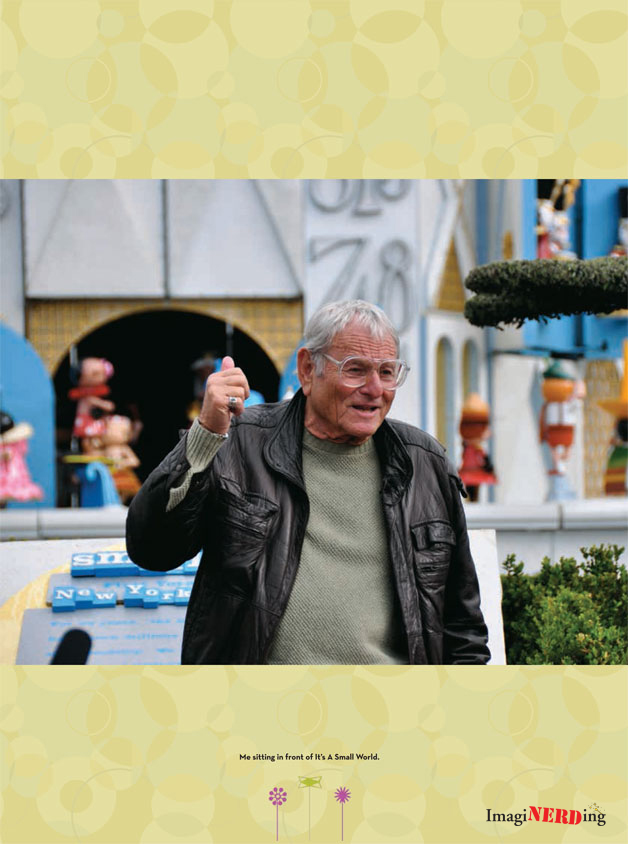 There are forays into the 64-65 New York's World Fair, including the design and construction of the signature attractions. It was an incredible time to be working in the Disney organization and if Walt liked and trusted you, then you had a lot of free reign. After reading about Rolly's experiences, it's surprising that the World's Fair actually got off the ground. It's also charming to hear the tales of the attractions being brought back to Disneyland. I'll never look at the facade of it's a small world the same way again.
Much of Rolly's career after Walt's passing was spent designing attractions for Knott's Berry Farm, Steve Wynn's casinos, Jacques Cousteau and many more. Even though I've never visited a lot of these locations (I'm working on it), it was incredibly insightful to see how Rolly worked with organizations and for people that wanted to capture that Disney magic. You can see how Rolly tried to bring the same work and design sensibilities to these other projects. Sometimes it worked an sometimes it didn't; usually it was no fault of Rolly, just a lack of vision (and funding) from the owner. Regardless, seeing the other attractions and shows that Rolly designed is truly inspiring. I was glad to read about the project that Rolly did for Oman (and to see photos of it). It shows the ability this talented artist has.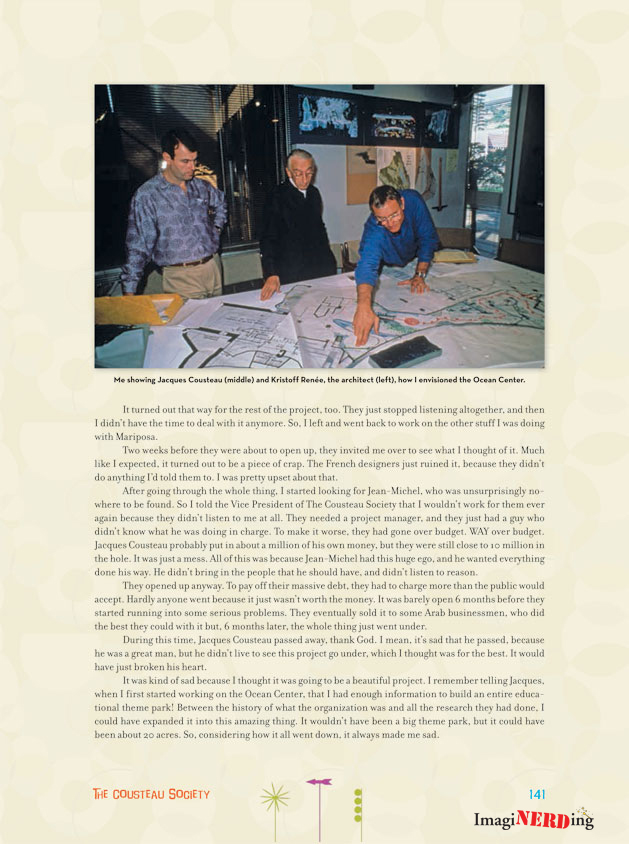 This book isn't sanctioned by Disney, which is a good and bad. Rolly iterates his stories like he would to a trusted friend; he doesn't pull any punches. There were people in the Disney organization that he didn't like and he let's us know. He never skewers anyone, per se, but there are a few people that he didn't like working with for various reasons, mostly because they were Walt's Yes Men. Therefore, there isn't any art from the Disney Archives–everything presented is from Rolly's collection or from fans. Hopefully we'll see more memoirs like this in the future.
The chapter on Rolly and Walt was one of my favorites. As with any biography, memoir or history of the Company, you come away with a specific view of Walt Disney–whether it's Walt the Imagineer, Walt the sotryteller or Walt the businessman. Rolly takes the opportunity to talk about his individual interactions with Walt and you step away with a sense that Walt loved what he did and held everyone to the same standards he held himself. It's safe to say that Rolly had a very unique relationship with Walt simply because Rolly believed in himself and his vision; undoubtedly Walt respected the simple fact that Rolly wasn't a yes man.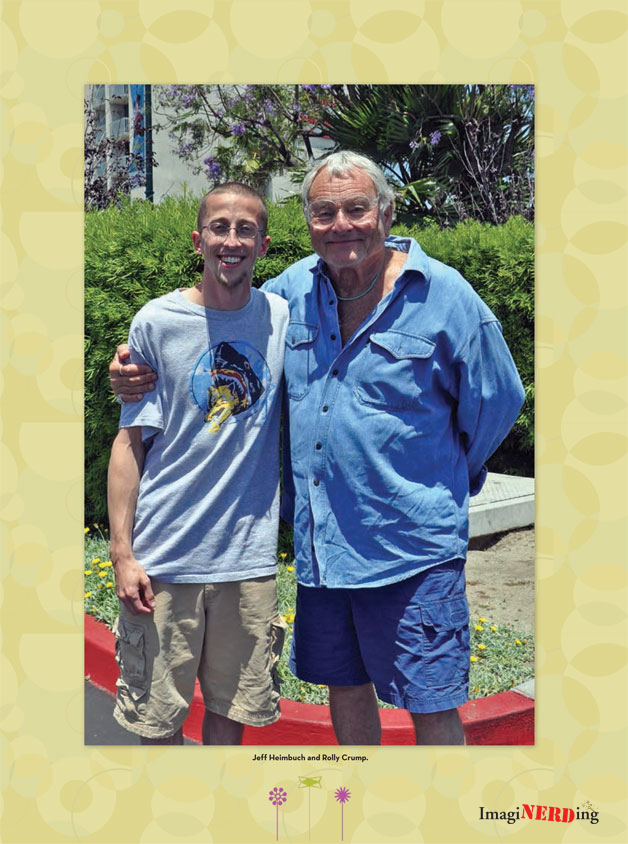 Congratulations to Rolly and Jeff for creating such an astounding memoir. Also, kudos to the publisher and staff at Bamboo Forest Publishing for working incredibly hard to make It's Kind of a Cute Story a reality and for the singular vision of creating an unparalleled work. The design of the book is spectacular and truly relates to Rolly's own artistic vision.
It's rare that you see a publisher go all out for a book, especially in such a niche market. Bamboo Forest Publishing has released a string of great titles and they've set the bar high for all future books from any publishing house. This book is charming and offers something for every Disney fan. Disney researchers need to grab this to add to their collections. There are a lot of stories that haven't been heard before.
Have you had the chance to pick up It's Kind of a Cute Story? What do you think? Do you have a favorite Rolly attraction?
---
This review was originally published in November, 2012