The May 16, 1991 edition of Eyes and Ears gives the scoop on the latest dress code fashions for supervisory and office personnel during the summer months at Walt Disney World.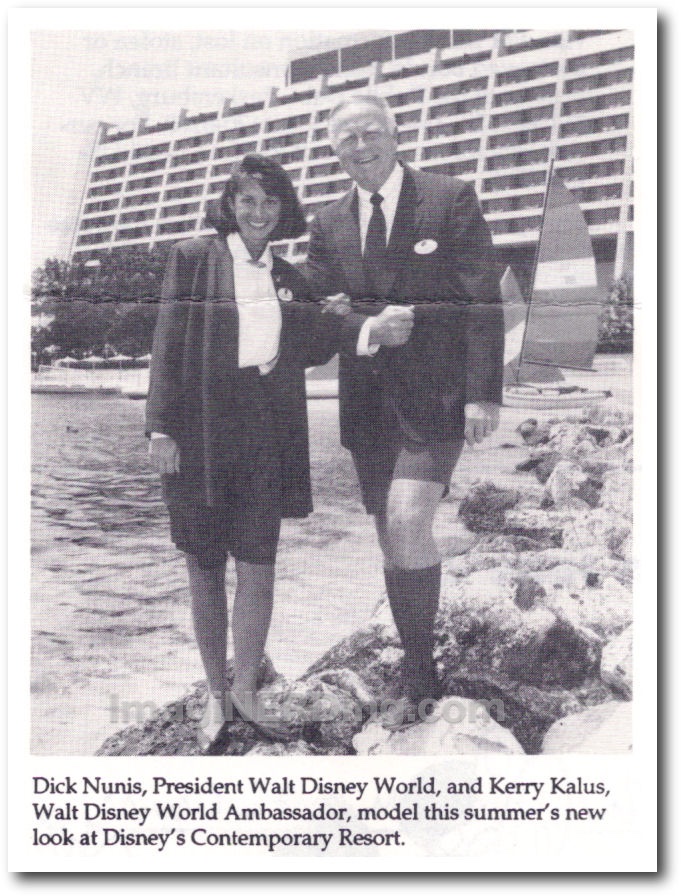 A new option in the Disney Look has been added for the hot summer months, now through September. Walt Disney World Co. supervisory and office personnel are permitted to wear Bermuda/walking shorts. This optional appearance style is meant to be a fun, cool and professional look.
Brochures describing the guidelines for the new look are being distributed to supervisory and office cast members. These guidelines, which are reprinted here, are in addition to those already listed in the Disney Look Book:
Click on the image for a larger view.
To the right of Dick and Kerry, you can see the ubiquitous sailboats that appeared in most Disney publications. They used them quite a bit in the 1970s and later for promoting the Caribbean Beach Resort.
In all honesty, though, I do believe that I would have chosen pants over those socks…
Don't forget to stop by our site and leave some Disney Geek love!
http://www.imaginerding.com