Star Wars: Rebel Rising by Beth Revis
Ever wonder how Jyn Erso ended up in prison on Wobani at the beginning of Rogue One?
What about the years she spent with Saw Gerrera?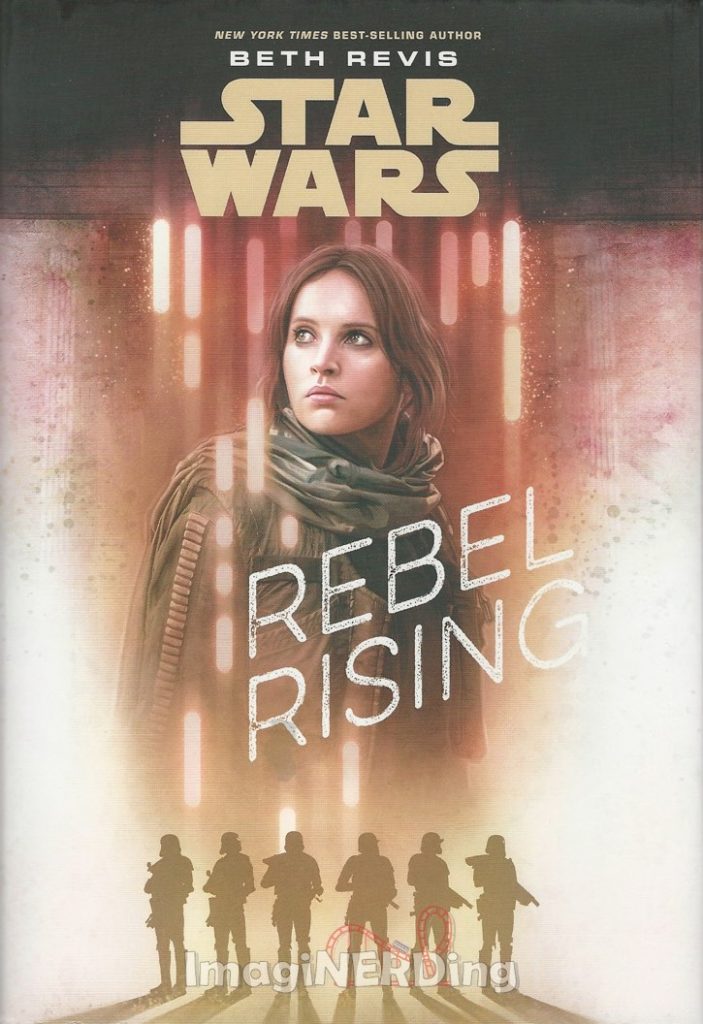 Check out Rebel Rising to find out all about Jyn Erso's backstory
Rebel Rising by Beth Revis is the book that fans of Rogue One and Jyn Erso have been waiting for. We finally get see how Jyn became the hero of Rogue One through the years she spent with Saw Gerrera and others. What a backstory!
The book begins with Jyn imprisoned in Wobani and tells her story from there. The book is more about hope and how Jyn found her hope. The months in the Wobani prison are interspersed between the moments of her teen life; we see her early life with Saw and how he raised her. The scene between Jyn and Saw on Jedha in Rogue One takes on so much more meaning after reading Rebel Rising. Many of the questions are answered bout the years spent with Saw, including her training. There's a moment of betrayal that makes Jyn completely rethink herself and who she wants to be.
Every incident leads Jyn to her actions on Scarif.
There is a large cast of characters that Jyn meets before she's imprisoned. These include rebels, pacifist, aliens, Imperials and more. Each interaction opens up Jyn to the larger world and why she chooses her destiny. The period of the book does take up about ten years of her life, between Catalyst and Rogue One.
The book does tackle a lot of larger philosophical questions; about life, death and the ramifications of standing up for yourself and others. Jyn asked herself the same questions that many of us ask ourselves, especially when it comes to helping others. When it comes down to it, how much hope do you have?
Rebel Rising reminded me a lot of Lost Stars by Claudia Gray. Both looked at moments outside of the films that become so much more pivotal when viewed as a whole.
Rebel Rising is marketed for the teen audience, but fans (adults and teens) of Rogue One and Jyn Erso are going to love it.
Are you going to check out Rebel Rising?
---
FTC Disclosure
: A copy was provided by the publisher for the purpose of this review. This post contains affiliate links, which means that ImagiNERDing receives a percentage of sales purchased through links on this site. Thank you for your support!