Art of Minnie Mouse, a book review
The Art of Minnie Mouse was just released and it is a book that fans of Minnie Mouse are going to love. It's similar to the Art of Mickey Mouse that was released in 1991, with a few differences.
The book is larger than normal, close to a coffee-table style book. There are 160 pages total, with the majority of the book dedicated to the gallery section. The other two sections are smaller. The first section is the Animated Filmography; it's a complete list of every animated short or film that Minnie has appeared in, from Plane Crazy to Get a Horse. The second section is dedicated to the milestones of Minnie's career. It covers everything from her first book appearance, to her first animated short of her own, to the theme parks, the tv specials of the 1980s and her CG films. It's a wonderful, but short, look at our favorite Mouse.
The third and final section is the largest. It is a gallery of artwork created by artists that are closely associated with the Disney Company, with a majority being with the Disney Consumer Products division (usually contractors). The images run the gamut from super cute to very sophisticated. They range from traditional sketches and paintings to mixed media and digital creations. The images are be portraits, caricatures and interpretations of Minnnie's ears.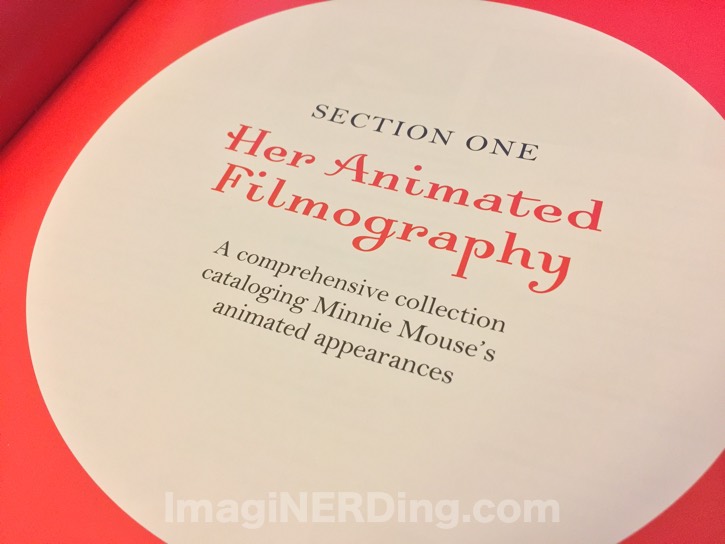 I would love to have seen a list of the artists and some biographical information. The artists are listed along with the work, but no other information is given. I'd love to be able to find more of their work.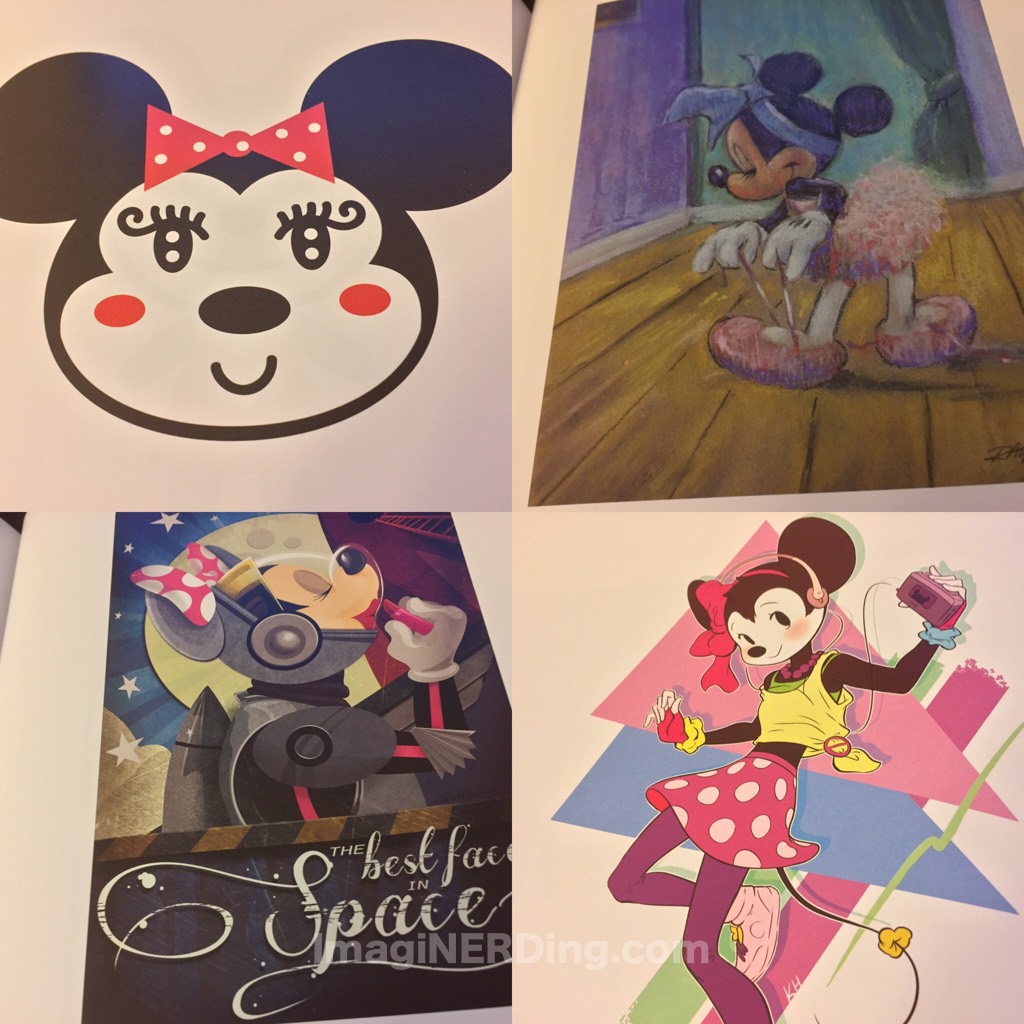 This is a book made for fans of Minnie Mouse. Historians and animation fans aren't going to find much of interest outside of the artwork. The book is a wonderfully done title that will delight anyone with an interest in Minnie Mouse.
The Art of Minnie Mouse Video Review
Check out my video review of The Art of Minnie Mouse to get a more detailed look at the book.
Title
: The Art of Minnie Mouse
Author
: Disney Book Group
ISBN
: 978-1484767733
Date Released
: September 27, 2016
---
FTC Disclosure: A copy was provided by the publisher for the purpose of this review. This post contains affiliate links, which means that ImagiNERDing receives a percentage of sales purchased through links on this site. Thank you for your support!