Lake Buena Vista Community
The Lake Buena Vista community is more than just the host community for Walt Disney World; it was also going to be central to the ultimate vision that Walt Disney had for the planned community of EPCOT. Well, not really Walt's vision, but easiest way the company leaders could figure it out, post-Walt. As we jump back in time, imagine the entire area we're looking at is the area consumed by Disney's Saratoga Springs Resort, today.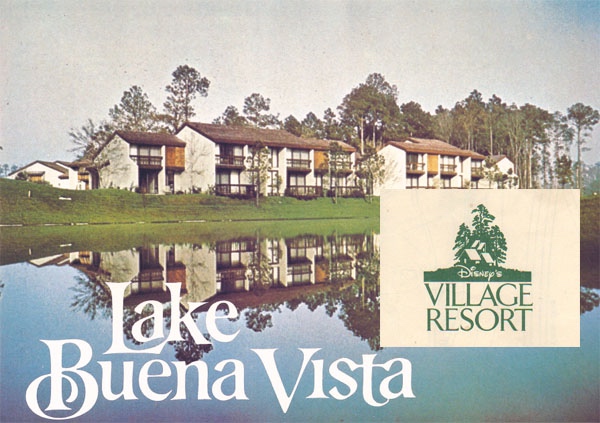 Known by many names over the ensuing years, the Lake Buena Vista Resort started out with an entirely different focus–even after construction began.
Originally, the 1973 plans called for a residential development with four different community themes based on golf, tennis, boating and western. A lot of construction took place in 1974: 133 townhomes and 4 model homes. The following year, Disney announced a retirement community, additional townhomes and residential apartments for Lake Buena Vista. The 60 Treehouse homes were finished by 1975.
Then Disney changed plans.
See, if they allowed people to take up residence in Lake Buena Vista, they would become citizens. Citizens with voting rights. Voting rights that could block possible expansion of the Magic Kingdom and the Walt Disney World property. So, Disney changed the focus of the community to vacation villas, treehouse villas, club lake villas and fairway villas—basically, an alternative to the typical resort hotels. It wasn't until later that the decision would have been forced to rotate the people living in the community every three months or so. This would have stopped anyone outside of the company leaders living on property from becoming voting citizens.
Let's take a look at the accommodations that were available until the late 1990s and early 2000s. Many of the villas were slowly taken over by the Disney Institute before Saratoga Springs redeveloped the area for Disney Vacation Club.
Lake Buena Vista Video
(The following descriptions are from a 1978 Walt Disney World publication.)
Lake Buena Vista Community: Treehouse Villas and Vacation Villas
Winding pathways connect the Village and Club to the Treehouse Villas and Vacation Villas. Both types of accommodations are available for overnight rentals, complete vacation packages, and corporate incentive vacation and leasing plans.
Hidden in the woods bordering the Lake Buena Vista golf course, the two-bedroom Treehouses are unusual treetop retreats. Each comes with modern appliances, peaceful solitude, and a spectacular view. In fact, a few regal peacocks are likely to be your only close neighbors.

For larger families and groups. the spacious one- and two-bedroom Vacation Villas provide plenty of room.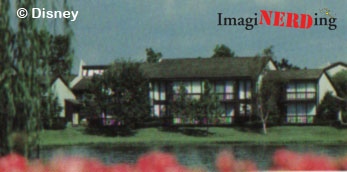 Elegantly furnished, both types of Villas have kitchenware, a color television, linens and daily housekeeping service. Plus, guests receive complimentary motor coach transportation to the Magic Kingdom and Walt Disney World resorts.
It was obvious that Disney was pretty serious about selling and promoting these accommodations to businesses that might be interested in a Walt Disney World retreat. In the following clipping from the August, 1972 Eyes and Ears, we see a smiling Emile Kuri inside one of the villas. As you will note, he designed the interiors.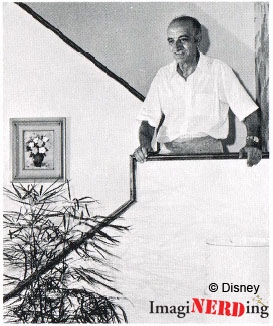 Right at home in one of our City of Lake Buena Vista Townhouse is Emile Kuri, who designed the interiors of the executive retreats. Emile designed movie sets for "20,000 Leagues Under the Sea," "Mary Poppins" and others. New Townhouses are being built and are available on a lease basis to major U.S. corporations who use the facilities for entertainment of clients and employees. August, 1972 Eyes and Ears
Lake Buena Vista Community: Vacation Villas Interiors
A friend of mine stayed in one of the vacation villas in 1986 and shared his photos with me. Obviously, they were celebrating a birthday! These photos are great since they show a lot of the interiors.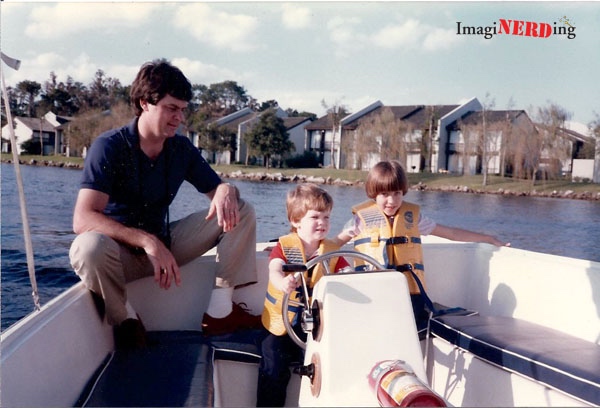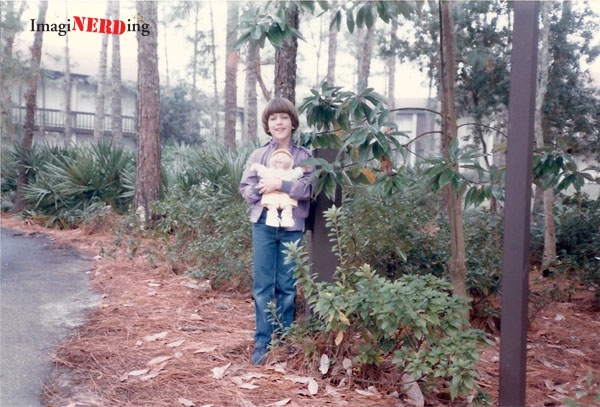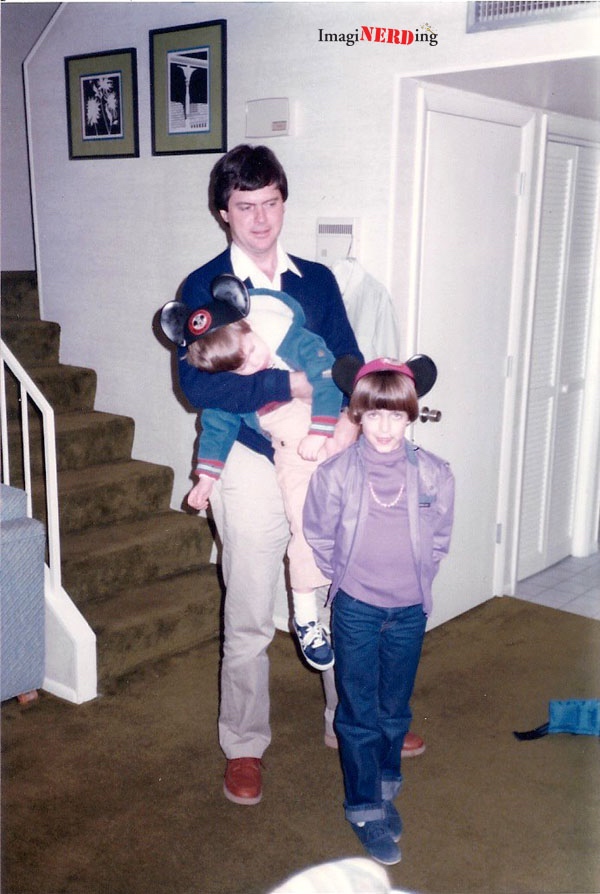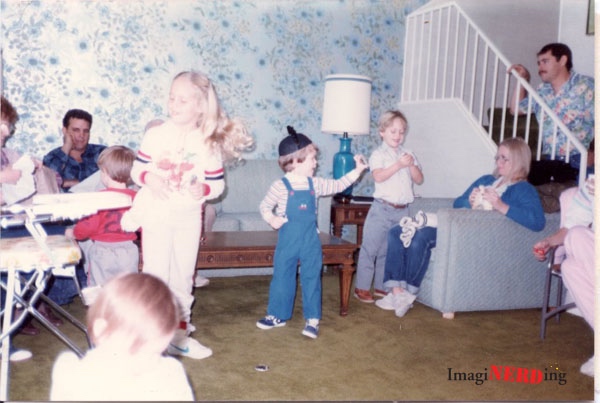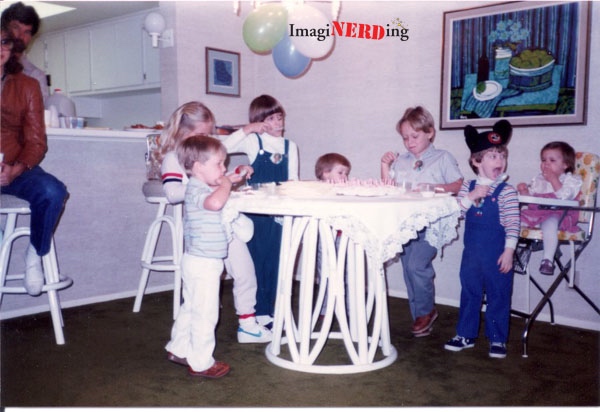 Lake Buena Vista Community: Fairway Villas
Energy-saving Fairway Villas, under construction along the Lake Buena Vista Golf Course, will be the newest addition to the resort community when they begin welcoming guests this summer.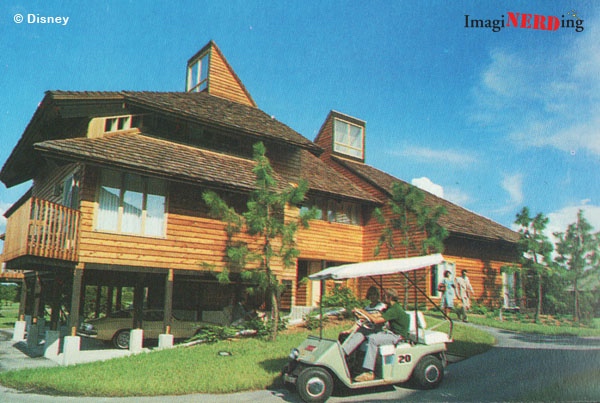 The Villas, expected to yield energy savings of 50 percent with their unique design, Each have a 720-square-fool living, dining and kitchen area and two bedrooms, one of which can be combined with the adjoining Villa. Designed for family vacations. meetings, seminars and executive conferences, the Villa units will be arranged so that as many as four bedrooms can be rented by one tenant.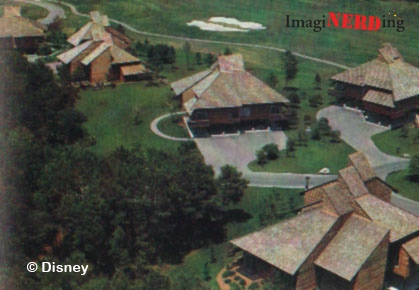 There were also four Grand Vista Suites and Club Suites, but there isn't a lot of published information about them.
Saratoga Springs basically sits on the Vacation Villas, Club Suites and Fairway Villas areas outlined on the map.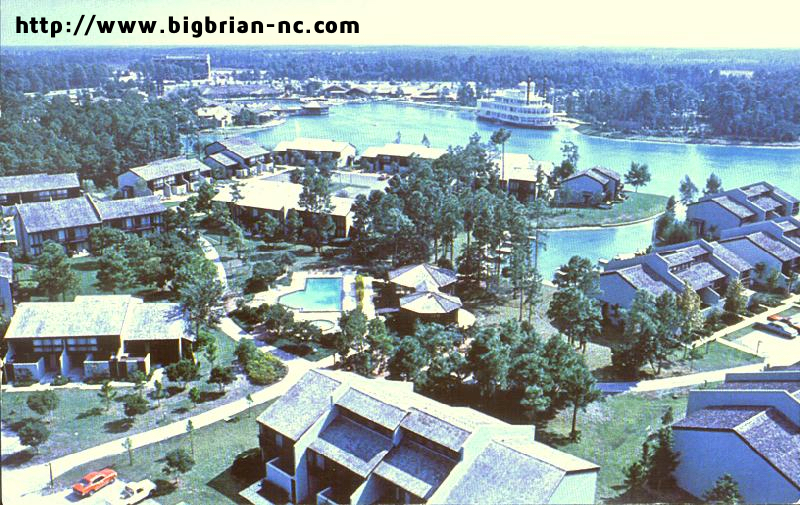 In this great postcard from BigBrianNC's Walt Disney World a History in Postcards, you  can see the two-story Vacation Villas and their relation to the Empress Lilly (now Fulton's Crab House) and the Disney Village Marketplace. It's difficult to make out, but the building jetting out over the water is the former Captain Jack's Oyster Bar. Chef Mickey's (now the Rainforest Cafe) is near that location.
Did you ever stay at any of the villas at the Lake Buena Vista Community?
---
Check out these great resources about Walt Disney World history: