Plants vs Zombies Update at Carowinds
A Plants vs Zombies update can happen almost at any time at the new Garden Warfare 3Z Arena at Carowinds. I experienced it during the season passholder night and wrote about it, here. It's still under beta testing and the attraction is being tweaked based on feedback. The attraction could be slightly different each time you visit!
It was the first attraction we visited this past Saturday (April 30, 2016) since I assumed there would be large lines it. Surprisingly, people still hadn't made it all the way to the back of the park and we just had to wait for part of a cycle. The entire area wasn't filled, but I attribute that to the early time.
Since my first visit, they've numbered all of the ride vehicles/guns and added a calibration level at the beginning.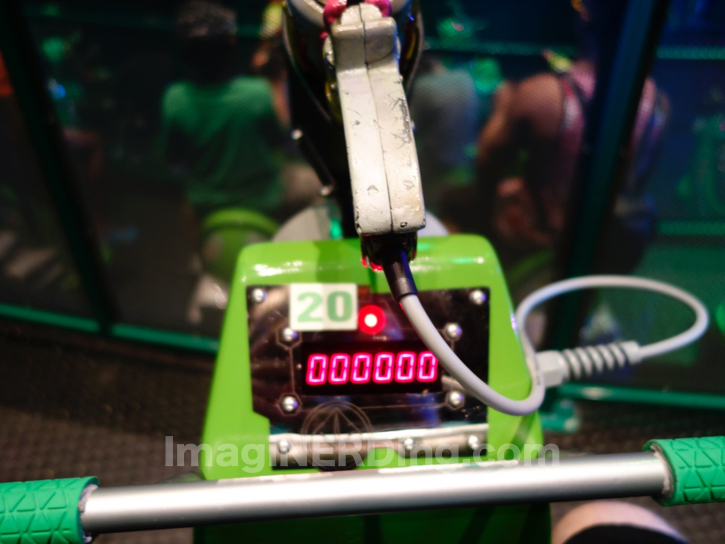 During the calibration level, which is about 20-30 seconds long, you shoot at targets as they walk across the screen. I was able to see my number flash on the screen where I was shooting. This was a huge improvement. It made it much easier to see where and when I was shooting. The Plants vs. Zombies update has definitely added replay-ability, which I thought it was somewhat missing at the beginning.
I wondered if the calibration level at the beginning would shorten the three rounds of actual gameplay. I was glad to see that it didn't. The three rounds did seem much less frenetic and I noticed that each level had a mini-boss that you could go after, especially if several shooters attacked the boss.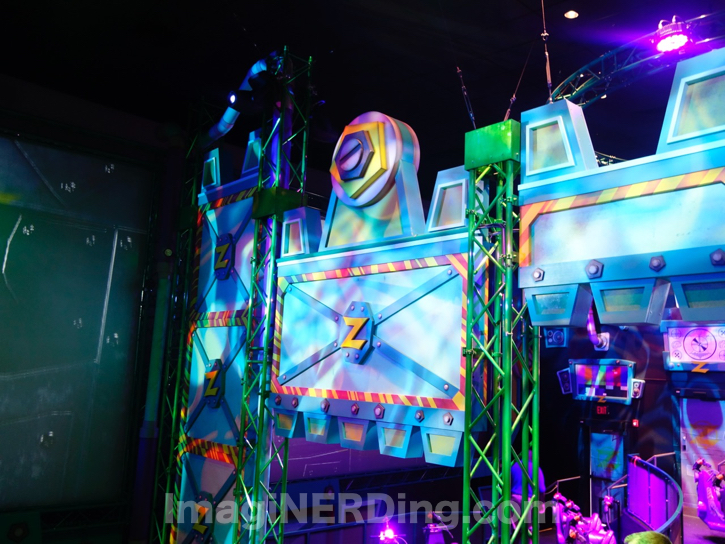 My score was much higher the first time and we completely trounced the zombies!
I still think that Plants vs. Zombies Garden Warfare is going to be one of those rides that the tween set is going to love. It's going to give families a reliable and good attraction to share.  With the frequent opportunity for a Plants vs. Zombie update, it's going to get better and better.
Have you tried Plants vs Zombies at Carowinds? What do you think about the Plants vs Zombies update?