Carowinds Taste of the Carolinas 2016
Carowinds Taste of the Carolinas second annual food festival debuted on Saturday, April 9. It will run through Sunday, May 1. I really loved the festival last year and I was very excited to try out this year's offerings at the Charlotte theme park. If you're a season passholder, Carowinds is also offering a special deal for the Bring-a-Friend ticket!
The opening day was very chilly with high winds. Unfortunately, this meant that the big coasters weren't able to run due to safety concerns.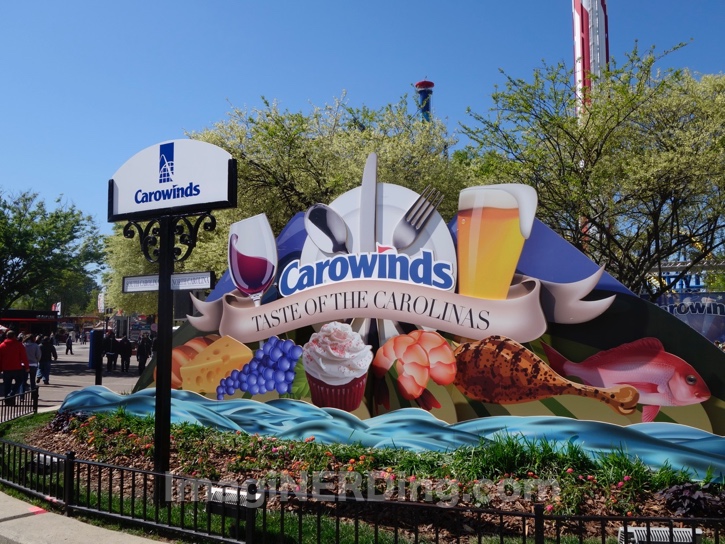 Last year, the Carowinds Taste of the Carolina festival was spread through out the Carolina RFD (North Carolina) and the County Fair (South Carolina) locations. This year, the entire event was located in the County Fair/Planet Snoopy area in front of Harmony Hall.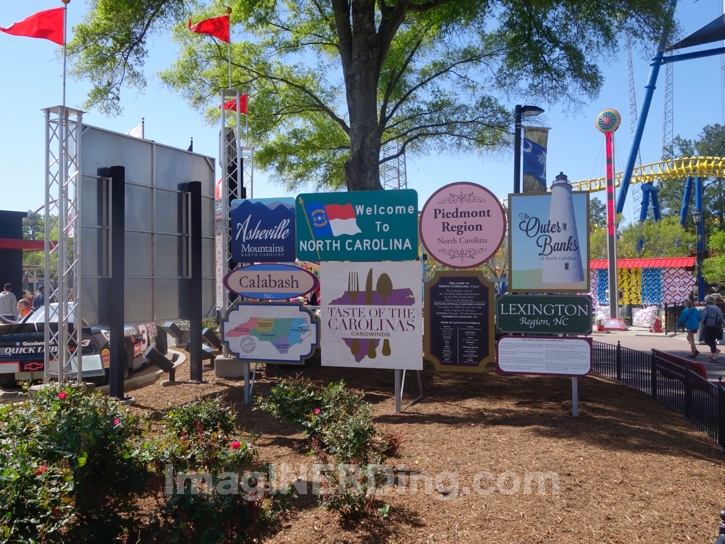 The Carowinds Taste of the Carolinas is a smaller festival for 2016 and that's a welcome improvement. In 2015, there were nine booths with a lot of walking from the North Carolina section to the South Carolina one. Having only seven booths (not including the beer and wine booths) centered near Harmony Hall made for a much more intimate experience. You also had the chance to take in the whole festival, so to speak, before trying any of the tastes.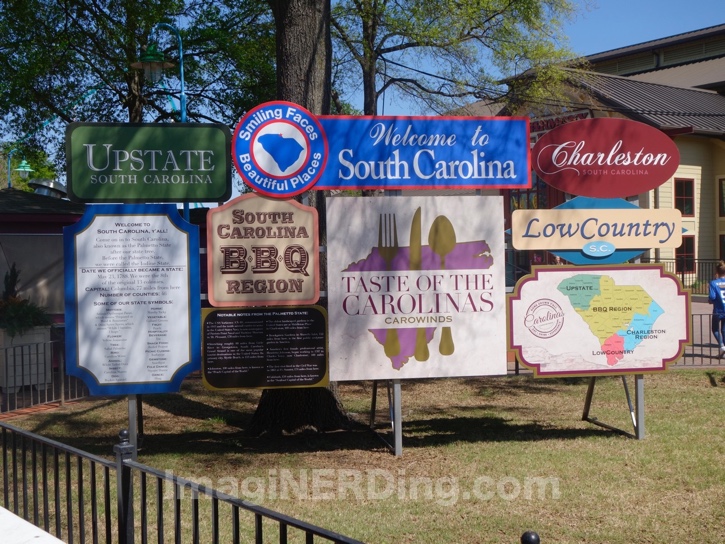 Besides making the Carowinds Taste of the Carolinas festival more intimate, Carowinds also changed from charging individual prices to using a token system. All of the tastes cost two, three or four tokens.
2016 Carowinds Taste of the Carolinas Tokens Prices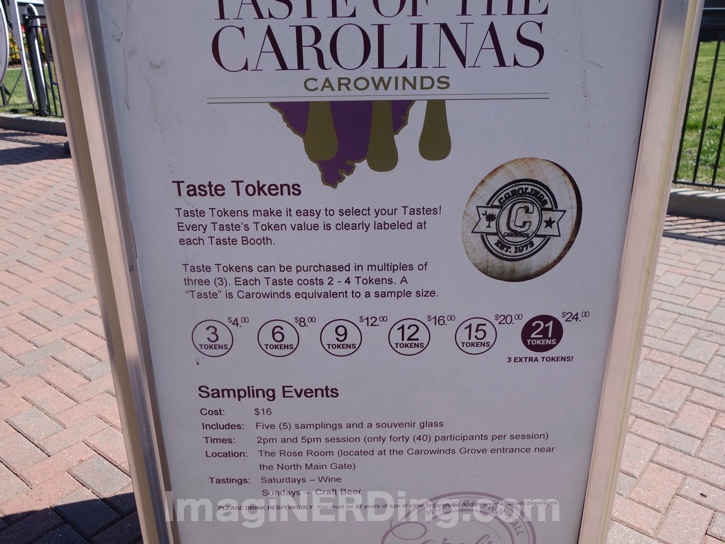 Converting from a cash price to ta Taste Tokens system seemed off at first, but it sped up a lot of the transactions at the individual booths. Also, tokens spend much more easier than cash does. Here are the prices for the Taste Tokens:
3 tokens for $4.00
6 tokens for $8.00
9 tokens for $12.00
12 tokens for $16.00
15 tokens for $20.00
21 tokens for $24.00 (three extra tokens)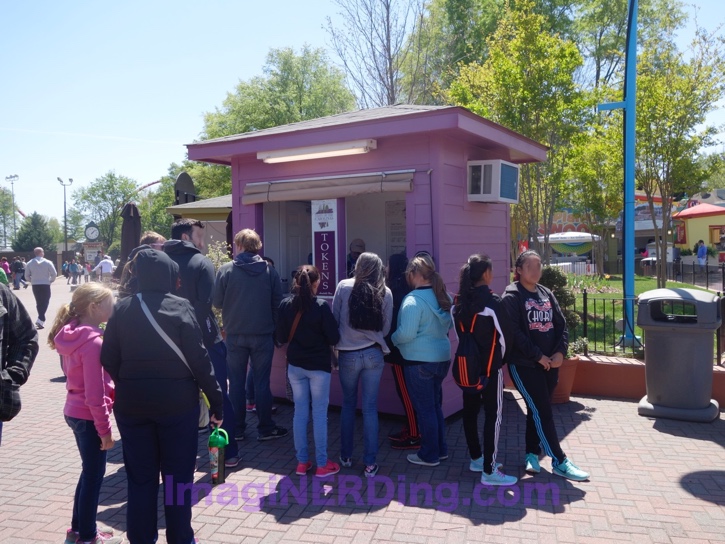 If you do the math, then each Taste Token costs $1.33. If you buy the 21 tokens for $24.00, then the price of each Taste Token is $1.14. Honestly, it's one of the cheapest souvenirs that you can buy! So, a four token taste will cost you either $4.56 or $5.32
The Taste Tokens were about the size of a fifty-cent piece with a Carowinds logo printed on them. You dropped the Taste Tokens into a slotted box when you placed your order.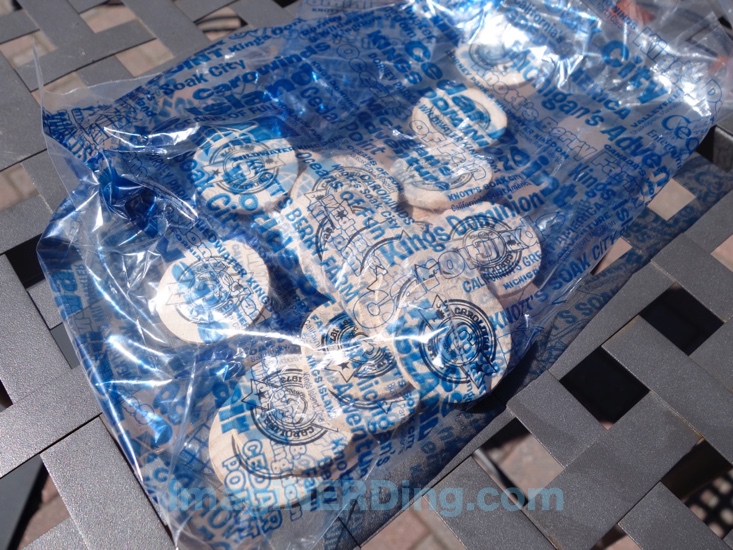 They were handing out the tokens in a very generic, yet easy to manage, plastic bag. I actually liked that the bags were printed with all of the Cedar Fair parks' logos.
We'll look at the different booths and food in the next post!
Are you going to visit the Carowinds Taste of the Carolinas Food Festival?