The Wind Rises by Hayao Miyazaki, a movie review
Hayao Miyazaki is one of the most acclaimed and respected filmmakers in the world. He's been called a modern Walt Disney, which isn't an inaccurate description; Miyazaki has pushed the boundaries of animated filmmaking beyond anyone else. The Wind Rises is his final full-length animated film, as he announced his retirement in 2013. Of course, there are hopes that he will continue with smaller projects.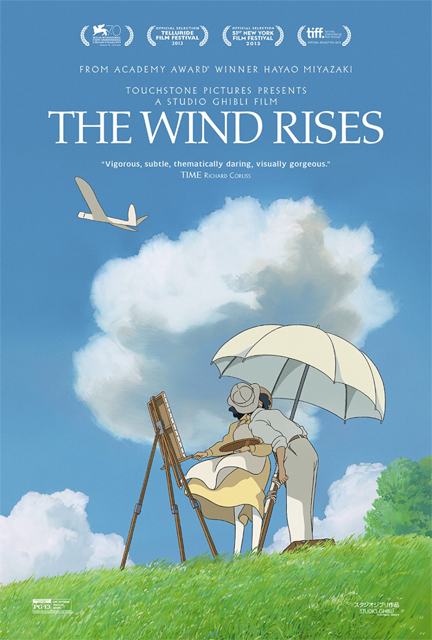 Studio Ghibli was formed in 1985 and has released 19 films, including Ponyo, Spirited Away, Kiki's Delivery Service, Castle in the Sky, Howl's Moving Castle and the incomparable My Neighbor Totoro. Once you experience a Studio Ghibli film, it changes the way you see animation and filmmaking. The Walt Disney Company has distributed Studio Ghibli films in North America since 1996. They currently share theatrical rights with Gkids.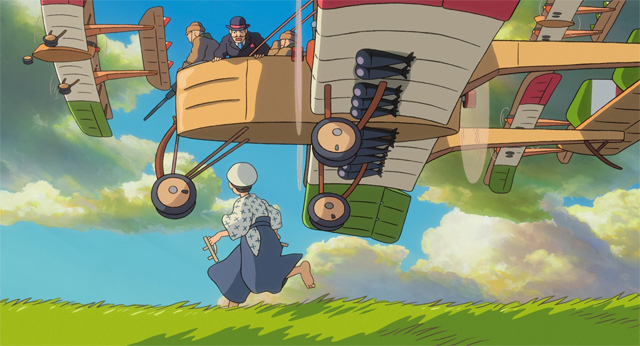 The Wind Rises
If you've ever watched a Miyazaki film, then you know that he has a deep love of airplanes and flying. With his final film, Miyazaki pays tribute to Japanese aviation by adapting his manga series that is a fictional account of the life of Jiro Horikoshi, a designer of several aircraft used by the Empire of Japan in World War II. It's a bittersweet film that seems to mirror Miyazaki's career with his desire to simply create something beautiful.
Like every Studio Ghibli film, the animation is simply breathtaking. The animation is on a level unlike what you'll see anywhere else, including films by Pixar and the Walt Disney Studios. I'm sure that Miyazaki is beholden to budgets and restrictions, but his films are filled with details that bring his worlds to life. There are moments that are so sublime in The Wind Rises that you forget you're watching an animated film. Nature is so important to Miyazaki and becomes a central character in the landscape. During one scene, in particular, Jiro is approaching Naoko near a spring. The camera pans along the stream and there's a white flower. It's unnecessary but adds to the depth and the complexity.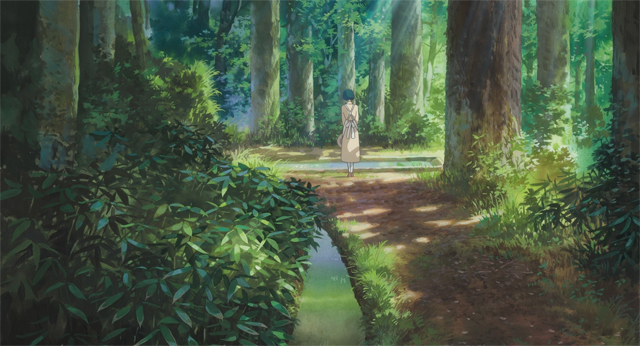 The film is full of moments like this, whether it's a train full of people or a tiny, fat baby strapped to someone's back. The detail is simply too amazing to comprehend at times. The Wind Rises is incredibly beautiful. Beyond the animation, Miyazaki has created a story that pulls you along. The characters are fully realized and you develop a vested interest in them. Naoko looks at Jiro and you can see the love in her during one very emotional scene. It's not simply written on her face, but it's a very nuanced animation that let's us share her emotional space.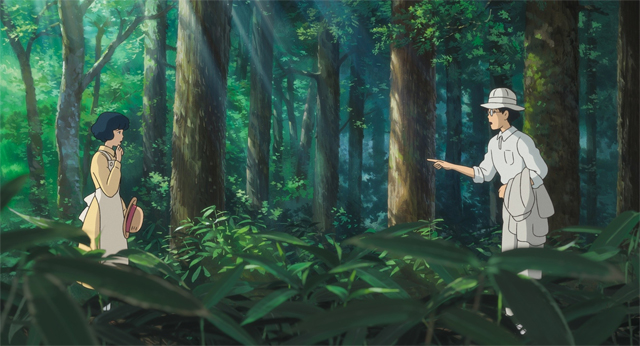 The film is also very long. To the point that people who aren't already fans of Studio Ghibli might dismiss it or review it poorly because it's not suited for modern filmgoers who are looking for a quick laugh or memorable song. One of my first thoughts after the film was how it compared to Frozen, which is arguably one of the most popular animated films since The Lion King. I thought that The Wind Rises made Frozen look like a film for a child.
Frozen was beautiful and very well done, but there's not much that can stand toe-to-toe with a film by Hayao Miyazaki; that's simply the truth.
If you are an animation fan, you need to see this film. You owe it to yourself.
It has received critical reviews in Japan and America and was the highest grossing film in Japan in 2013. Word of mouth will help the film, but getting adults to see an animated film is a challenge. It is rated PG-13, but there wasn't anything that I felt was inappropriate for my eleven year-old. The PG-13 rating was assigned based on the prevalence of tobacco use and some disturbing images. Still, both of my sons (15 and 11) completely enjoyed the film. We brought one of my oldest son's friends, who was not familiar with Studio Ghibli films, and he enjoyed it as well. My youngest son proclaimed that The Wind Rises was awesome. I have to agree.
I urge you to see The Wind Rises. It is simply one of the best animated films you will ever see.
Have you seen The Wind Rises? What is your favorite Studio Ghibli film?
---