I've talked about my love of souvenir guides before and I constantly find myself pulling those books off my shelves and taking a trip back to vintage Walt Disney World. 1970s and 1980s Walt Disney World was a vastly different vacation than you can have today. It's not only fun to see the strange fashions, but also to see the attractions and areas that are gone.
I've shared photos from the guides on InstaGram and Twitter and thought it would be fun to take a look at the photos in one post. Are you ready for a trip down memory lane?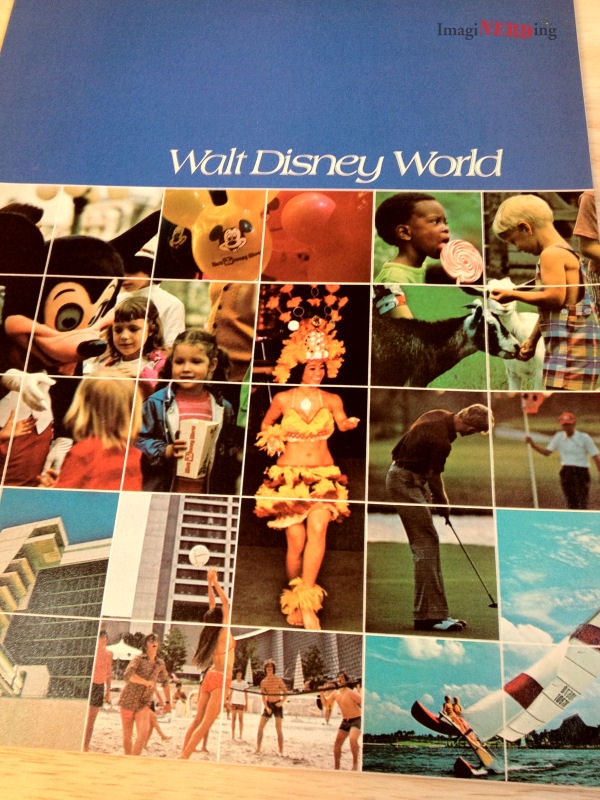 The cover is pretty spectacular and is representative of the marketing at the time. The focus is very heavy on all of the outdoor activities that you could do at the Vacation Kingdom of the World.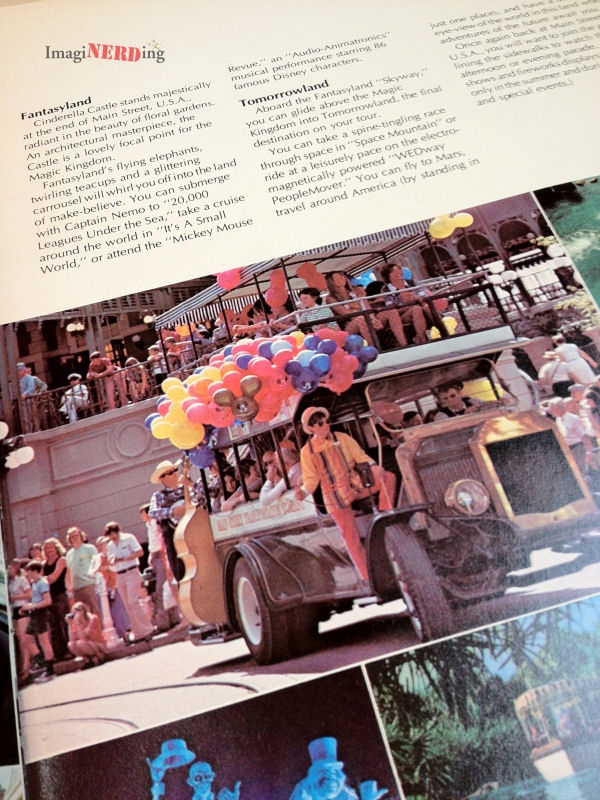 I've seen the photo of the cast member holding the balloons in several guides, including the amazing GAF Guides.  Since so many people are lined up along the curb, I assumed that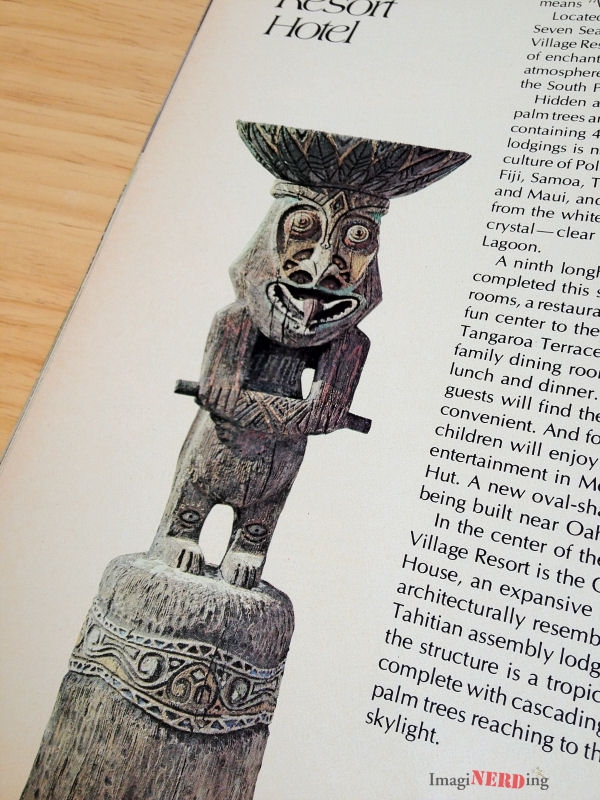 Who doesn't just love a random Tiki image!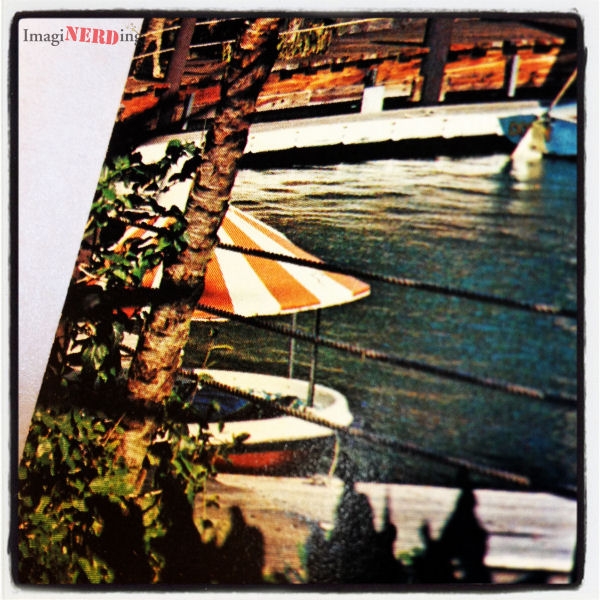 Ok, so I included this simply for my obsession, er, love of the ill-fated Bob-A-Round Boats. Ever wonder what happened to them? Check out my article on the bob-a-round boats!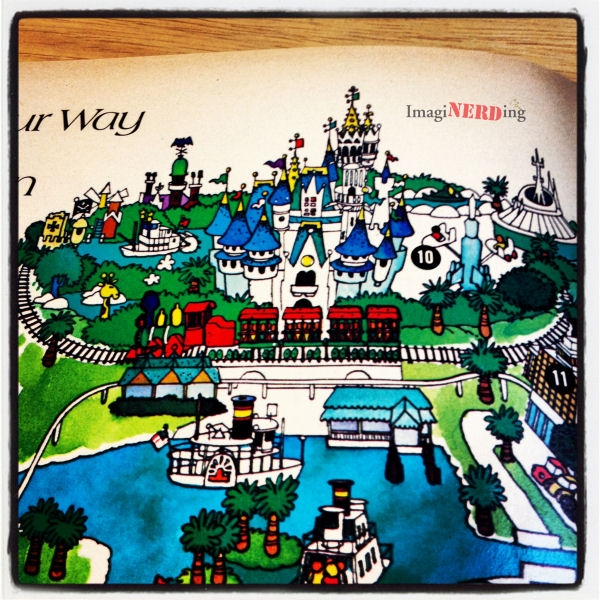 I'm almost as obsessed with maps as I am with souvenir guides. I just love how Disney marketed and presented itself. You can see how they represented the park icons, like the Haunted Mansion, Pirates, Jungle Cruise, Space Mountain and 20,000 Leagues in this map.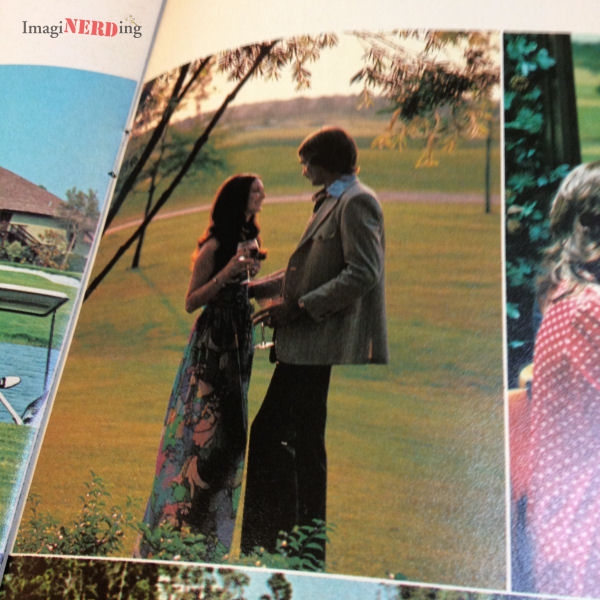 So, there were opportunities to get dressed up and have wine at the Golf Resort. I guess you didn't need to spend every spare moment at the Magic Kingdom!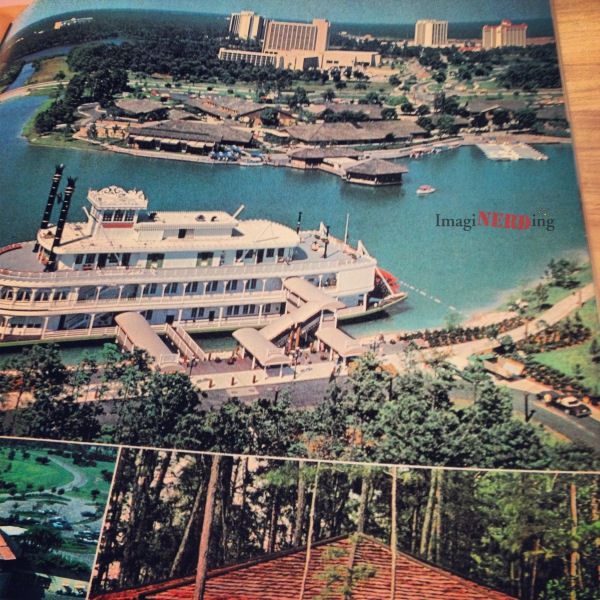 This is a great image of the Empress Lily and the Village. Who knew you could drive right up to the Empress back in the day?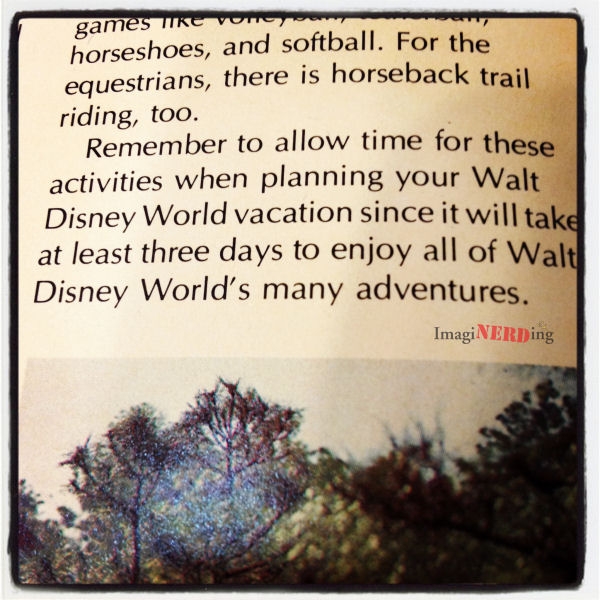 Hahahahahaha! Three days to enjoy all of Walt Disney World?
Who doesn't love a photo of Goofy waterskiing? Click here to see another shot of Goofy skiing!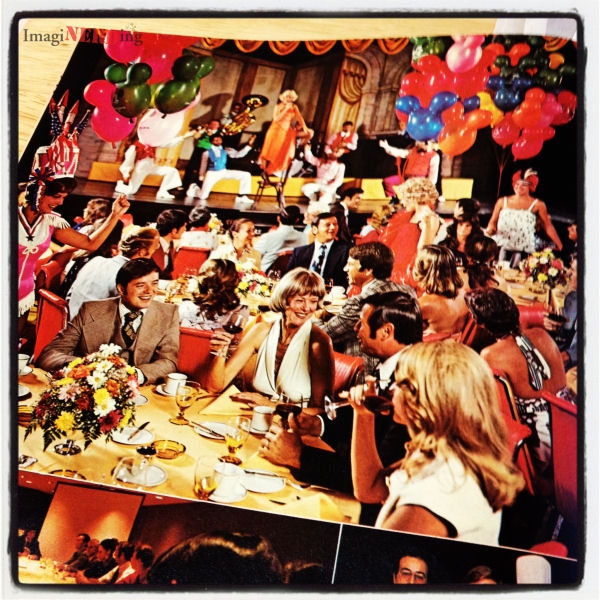 This is an image that really confused me when I first posted it. I wasn't sure which stage it was! I knew it couldn't be the Hoop-Dee-Doo Review and it wasn't the Top of the World, so where was it? A really good friend of mine came through and let me know that it was the Ballroom of the Americas at the Contemporary Resort. When I was down there on my last visit, he gave me a tour of the Contemporary and showed me the stage. (It even has a lift that's big enough to get a car onto the stage!)