Six Flags Over Georgia 2016 Renovations
I just received a news release covering the Six Flags Over Georgia 2016 Renovations. There will be two new lands and 12 new attractions that are based on DC Comics and the Bugs Bunny franchises.
What do you think about the addition of these two family-friendly areas at Six Flags Over Georgia?
---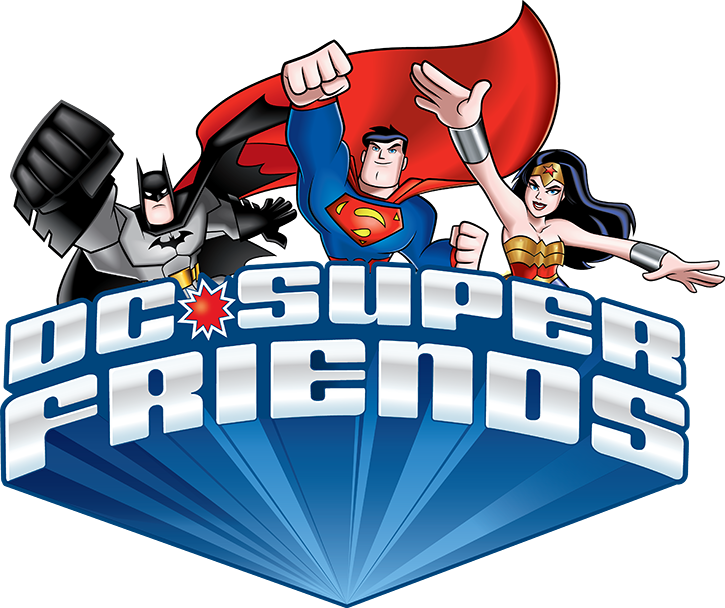 World's First DC Super Friends Kids' Area to Headline Major Park Renovation for 2016 Season
12 Rides and Attractions within Two New Themed Areas at Six Flags Over Georgia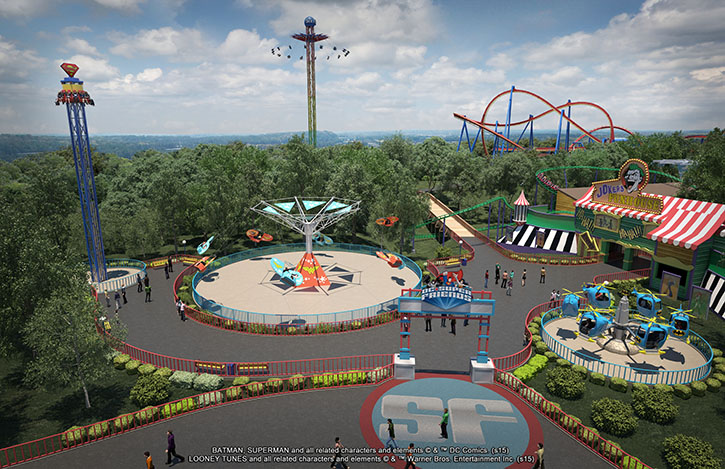 AUSTELL, Ga. — September 3, 2015 — Thrilling family fun is in the works, as Six Flags Over Georgia today announced the all-new DC SUPER FRIENDS themed area and the all-new Bugs Bunny Boomtown for the 2016 season. The two new areas will feature 12 rides and attractions, in what will become the perfect family destination spot within the Thrill Capital of the South.
"These two new sections of the park will offer families hours and hours of fun with attractions mom, dad and the kids can experience together," said Park President Dale Kaetzel. "This latest expansion continues our multi-year plan to provide thrills for guests of all ages and includes the addition of Hurricane Harbor in 2014, two new devious rides in Gotham City in 2015 and other additions planned for the future."
The original Dolphin Show area, which has remained at the park since the 1990's, will be transformed into the epicenter for the all-new DC Super Friends kids' area and will feature 5 new attractions, including:
Superman Tower of Power, whichreleases the dare devil in the bravest of souls throughout this 65-foot tall bouncing thrill ride;
The Batcopters, an opportunity to help save the City of Gotham by flying high in the sky;
Wonder Woman Flight School, where pilots can take flight and control their own invisible jet;
Harley Quinn Mirror Maze, filled with disproportioned mirrors and devious stares; and
TheJoker Funhouse Coaster, the ultimate family thrill ride to show no fear and conquer the Super-Villain through 900 feet of track at 30 miles per hour.
The park's current children's area, Bugs Bunny World, will be re-themed to Bugs Bunny Boomtown and feature seven attractions, including: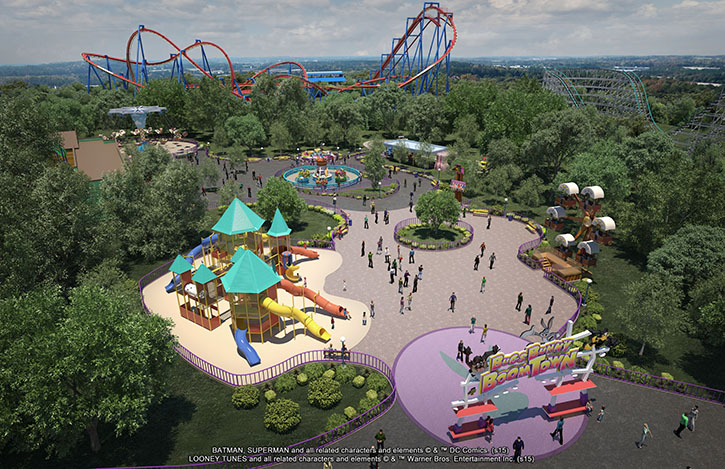 Daffy Ducks Bucket Blasters, a wild and crazy family water battle;
Speedy Gonzales Speed Boats, where guests will be screaming "Andale Andale" on six speed boats;
Bugs Bunny High Sea Adventure, a chance to fly through the air on a junior sea-worthy quest;
Yosemite Sam's Wacky Wagons, an old western spin on a junior ferris wheel perfect for junior cowpokes;
Looney TunesAdventure Camp, an interactive playground with Bugs Bunny and all the Looney Tunes characters;
Acme Trucking Company, a monster truck driving voyage to help Wile E. Coyotetry to capture the Road Runner; and
Tweety's Tweehouse, a 20-foot up and down journey into the little chirping bird's nest.
Bugs Bunny Boomtown is scheduled to open for the 2016 season in early spring and the DC Super Friends themed area is scheduled to open Memorial Day weekend.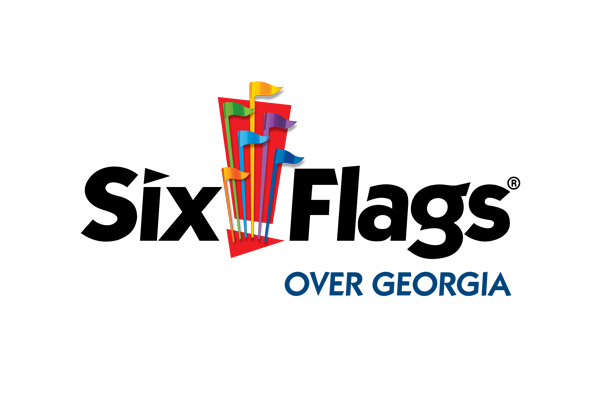 For more information about upcoming 2016 Six Flags rides and attractions, including a video highlighting the new rides, visitwww.sixflags.com/2016news.
Six Flags Over Georgia is also announcing the start of 2016 Season Pass sales with its special Flash Sale through Labor Day weekend featuring the best deal of the year – savings up to 65% off on 2016 Passes! September 3 through September 7, guests will receive a free upgrade to a Gold Season Pass with every Pass purchased. Gold Season Passes include admission to both Six Flags Over Georgia and Six Flags White Water, and any other Six Flags theme park, as well as free parking and special admission for friends. 2016 Season Passes provide unlimited visits to Fright Fest® and Holiday in the Park® at Six Flags Over Georgia in 2015 and all of 2016.
Passholders may also purchase a Gold Season Dining Pass, which includes a lunch, dinner, and snack during every park visit, plus they will receive a 2016 All Season Sport Bottle for unlimited drink refills. Gold Season Dining Passes may be used at any Six Flags theme park.
---
What do you think about the Six Flags Over Georgia 2016 Renovations?