Earth Station and WorldKey
From the EPCOT Center News Brief (9/11/1982) is a press release about the WorldKey Information System and Earth Station that were debuting with the opening of the park. WorldKey was touted as a new technology at a time when computers were still misunderstood and, frankly, frightening to most people.
EARTH STATION PLACES INFORMATION AT GUESTS' FINGERTIPS

LAKE BUENA VISTA, Fla. — New electronic technologies will make Walt Disney World visits easier for millions of guests in Epcot Center who will be intro­duced to the WorldKey information system at Earth Station near the entrance to Future World.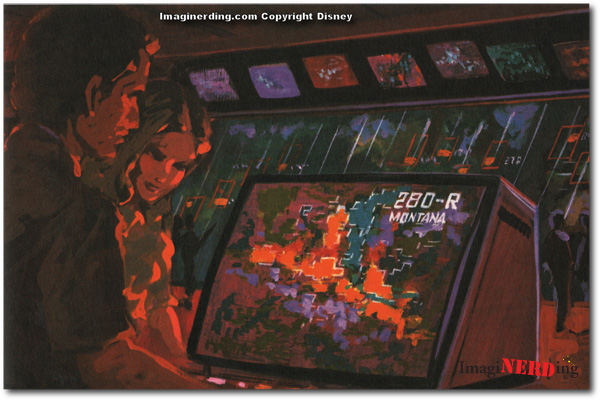 Developed by Western Electric and Disney designers and presented by the Bell System, WorldKey will be located also at other locations in Future World and World Showcase. Earth Station is similar to City Hall in the Magic Kingdom but presented with computer-age convenience.

WorldKey allows guests to receive answers to a ll kinds of visitor convenience questions.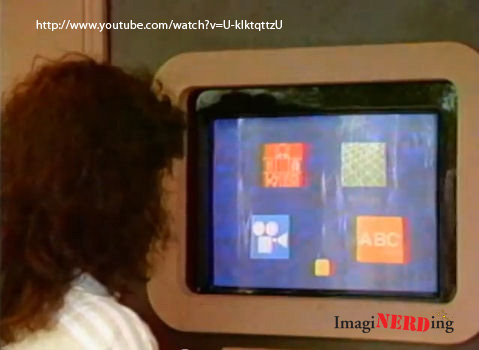 The system gives information in virtually every aspect of Walt Disney World from Epcot Center restaurant reservations and shop locations to hotel reservtions, show schedules and Magic Kingdom operating hours.

It uses 12-inch videodiscs to store millions of pieces of information using motion pictures, slides, printed words and sound. A low-power laser beam controlled by a computer, then reads the disc which is whirling at 1,800 rpms and sends the information to video terminals.
By simply touching the right spot on the video screen, guests can get written and graphic descriptions to help better plan their Epcot Center visit.
Guests requiring a more personal touch may call up a host or hostess on their video screens for a two-way video talkback for additional information.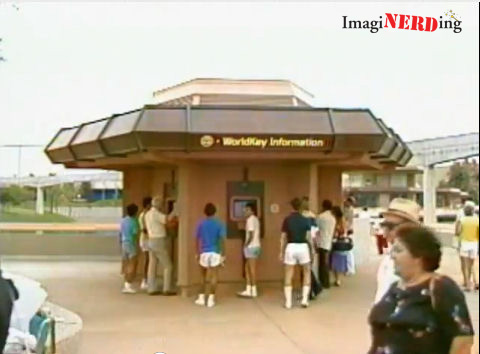 There are 10 WorldKey terminals in Earth Station with an additional 22 WorldKey satellites at other locations in Future World and World Showcase. Initially, information is available in English and Spanish. French and German will be
added to the system in coming months.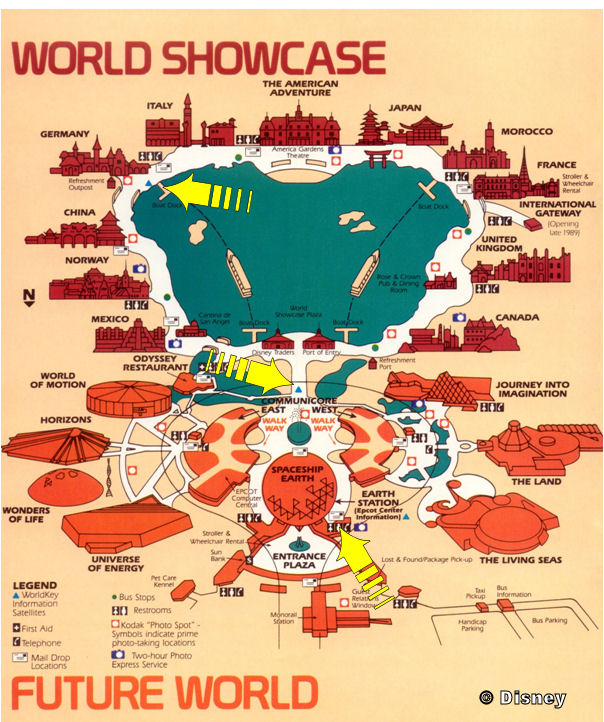 Above the WorldKey information service terminals, grouped in a semi-circle around Earth Station, are seven large screens displaying a continually changing program of film, animation, and photos of Epcot Center attractions.

Did You Ever Get to Experience WorldKey or Earth Station?
---
Check out this great book on EPCOT Center: