Vintage Disney World Photos!
Florida Memory is a program of the State Library and Archives of Florida. They have some amazing photographs from throughout Florida history, including images of Florida amusement and theme parks. I stumbled across a large collection of photos of 1970s Walt Disney World, featuring the Magic Kingdom.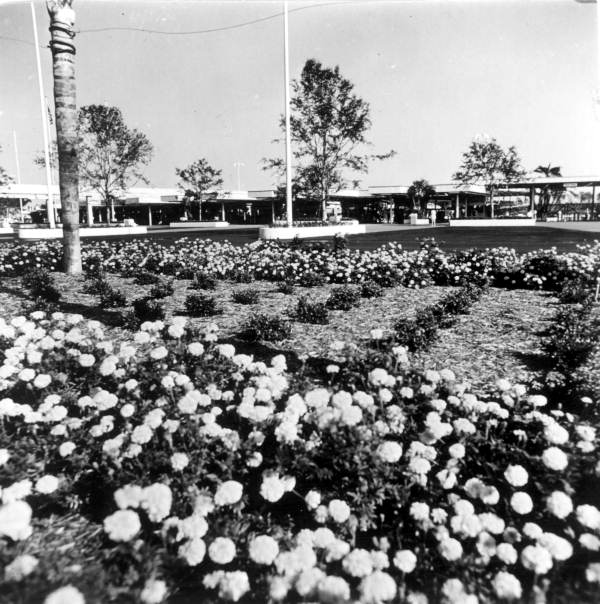 The details in this photo are a little difficult to piece together because of the small size. I am assuming that it's from inside the TTC. Any thoughts?
Here's a shot of the ramp leading to the monorail to the Magic Kingdom. I love the angle.
Vintage Main Street, U.S.A.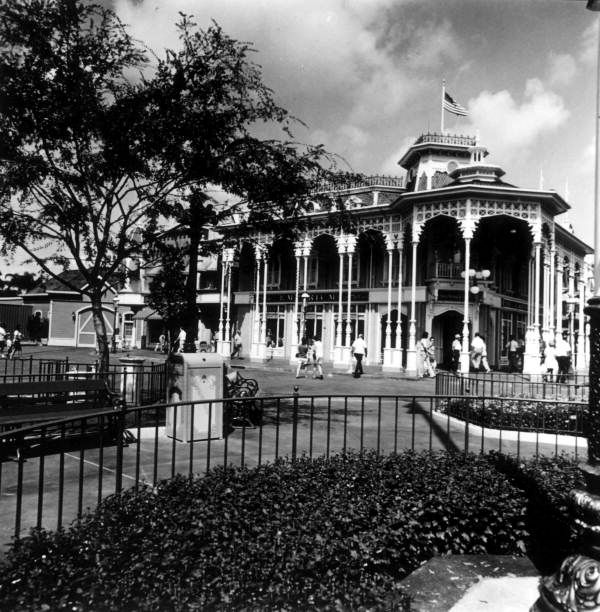 There's so much greenery in this early photo of the Emporium and Town Square. I wonder what souvenirs were being sold during those first years.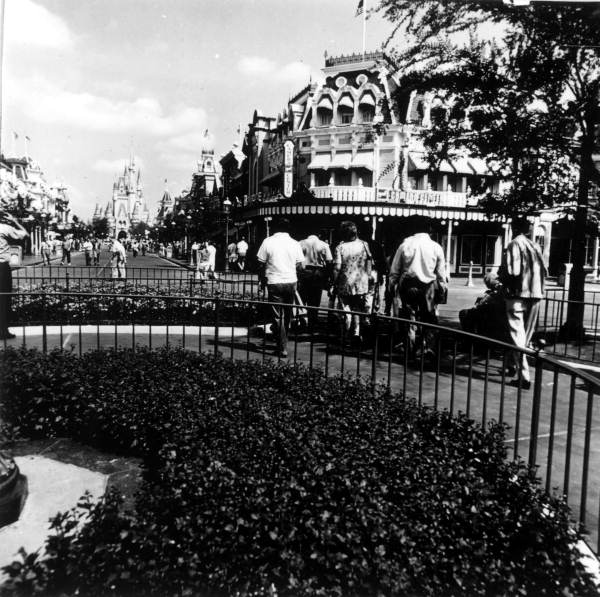 We're inside the Magic Kingdom! This photo is taken from the Town Square Plaza. You can see the trees lining Main Street and there's a glimpse of Cinderella Castle.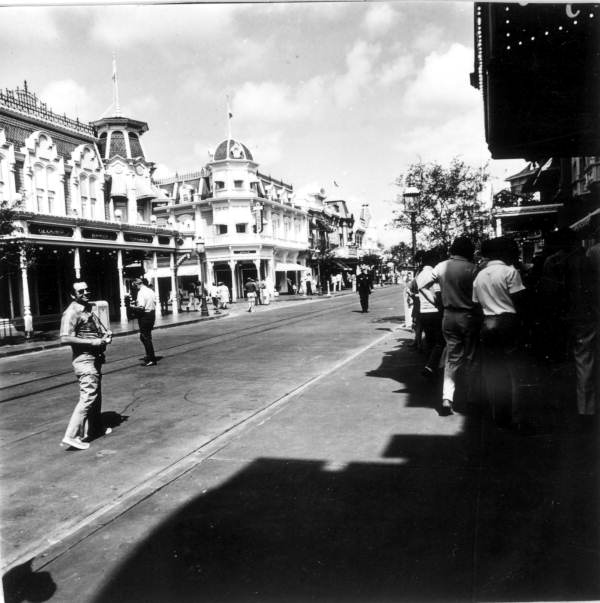 It's hard to imagine Main street at the Magic Kingdom so desolate. You can see the entrance to the long-gone West Center Street.
Cinderella Castle
Cinderella Castle surrounded by trees looks a little bit different almost 50 years later.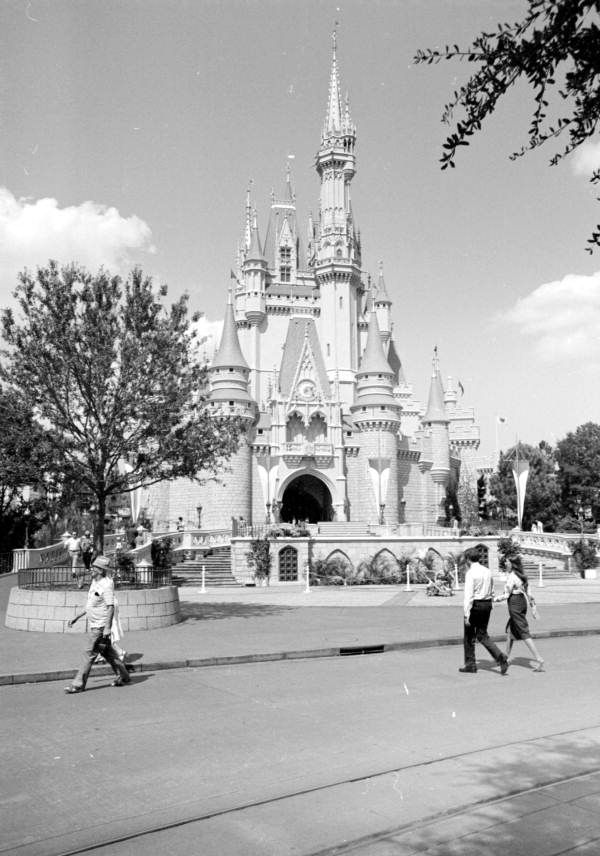 Fantasyland
Let's head through the Castle and check out Fantasyland.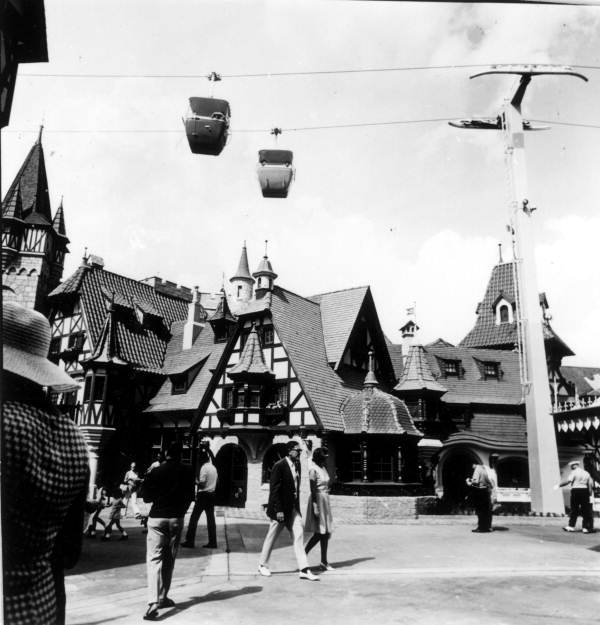 Who remembers the Skyway?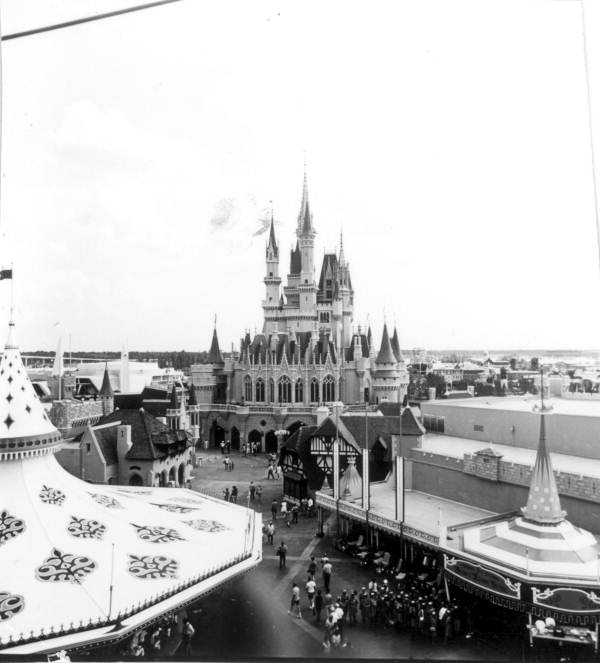 Flying over Fantasyland in the Skyway offers a great perspective of Fantasyland and Cinderella Castle.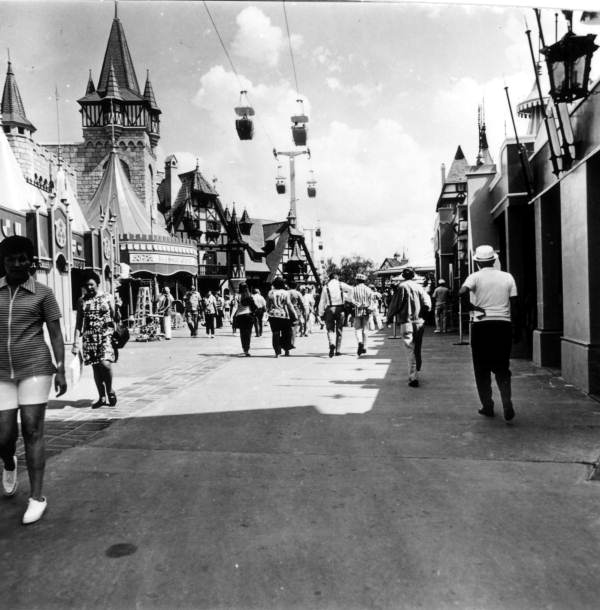 This shot feels like the land is still under construction. Can you imagine a Fantasyland without strollers and hundreds of people waiting for Peter Pan's Flight?
Adventureland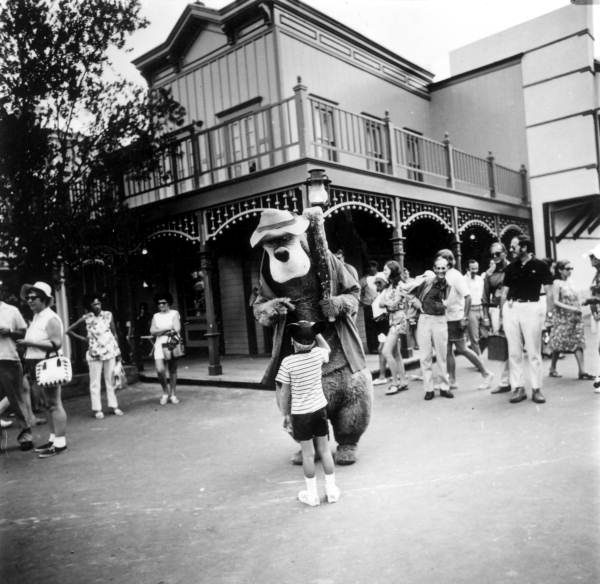 Looks like we made it over to Adventureland by the Country Bear Jamboree.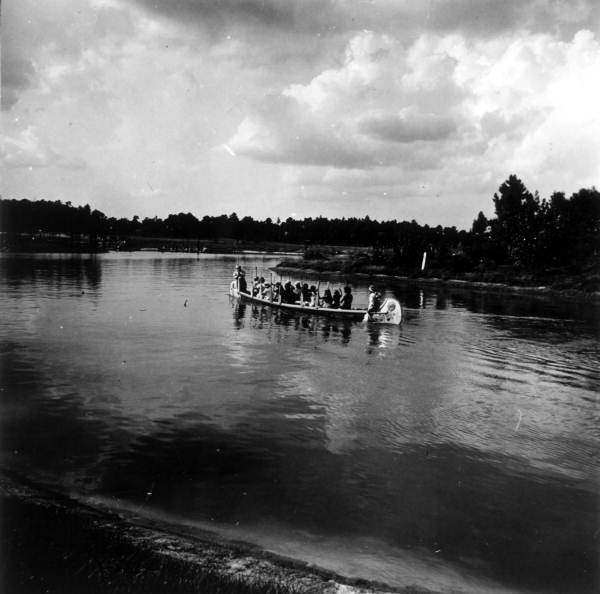 Do you remember the Davy Crockett Explorer Canoes? I never hd the chance to do them at Magic Kingdom, but I did experience them at Disneyland. My arm still hurts…
Liberty Square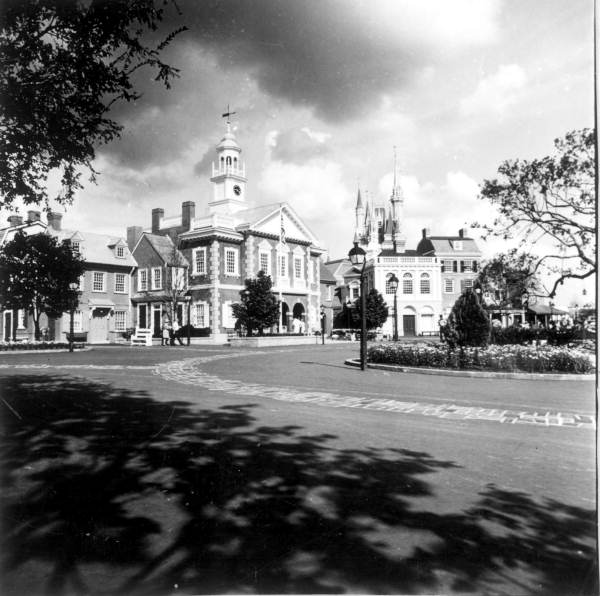 This is a great shot of the Hall of Presidents in Liberty Square.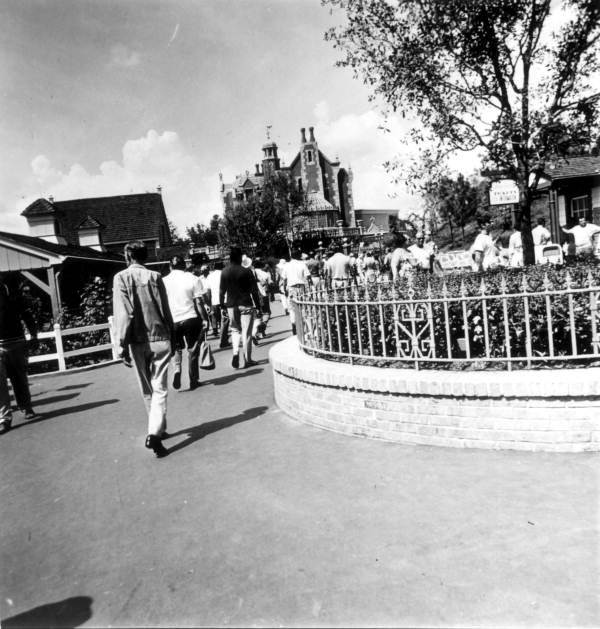 Guests on their way to experience the Haunted Mansion. I wonder what year they removed the planter.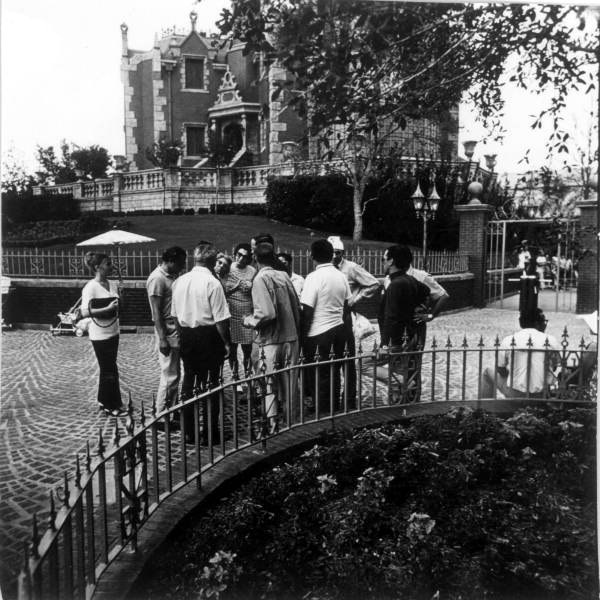 Up close, the Mansion looks less foreboding. Or does it?
What do you think about these vintage photos of the Magic Kingdom?