Video Review of the Art of The Last Jedi Book!
My dad bought me The Art of The Last Jedi for Christmas and I couldn't wait to tear into it. At the time of this review, I'd only seen the film once, and I had questions. I was hoping that the Art of The Last Jedi would shed some light or at least offer some plausible theories about what happened in the film and why. Not that I didn't love The Last Jedi, it's just that I didn't expect a lot of what transpired.
Check out my Video Review of the Art of the Last Jedi
What did you think about my video sneak peek of the book? Is it one that you're going to buy?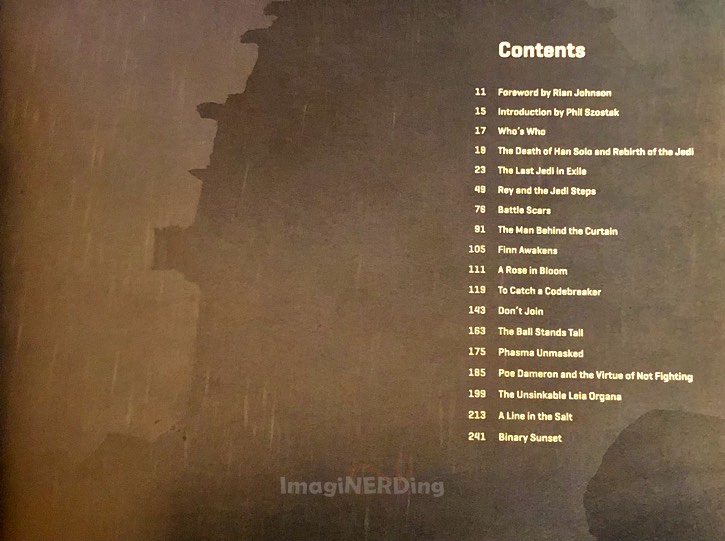 I don't want give away too many spoilers from the video, but I was surprised at how much the filmmakers and concept artist connected to the original films. You could see Ralph McQuarrie's influence in almost every drawing. Obviously, the artists that created The Last Jedi were huge fans of the original Star Wars trilogy. And I can't blame them!
I'm very glad that this book is in my personal collection and I think you will love it, too!
Don't forget to stop by my YouTube channel to subscribe and leave a comment! I post weekly videos about Disney, Dollywood, Carowinds, theme park history, roller coasters and Disney books.
Title: The Art of Star Wars: The Last Jedi
Author:Phil Szostak
ISBN: 978-1419727054
Release Date: December 15, 2017
What did you think about The Last Jedi film? Leave me a comment and share your thoughts!
---