Miniland USA at Legoland Florida! (Lego City)
Miniland USA at Legoland Florida is a haven for fans of Lego buildings and cityscapes. Imagine over 32 million Lego bricks creating some of the most famous landmarks from Las Vegas, New York, Washington, D.C., California, Florida and a galaxy far, far away. It's truly a marvel of epic proportions when you realize how much time it took as well as the level of detail in the buildings.
Miniland USA at Legoland Florida Video
Obviously, you've seen the Lego buildings and cities that you can purchase in stores, but imagine being able to walk around hundreds of miniature monuments and cityscapes? Miniland USA at Legoland Florida offers so many different buildings that it can be quite overwhelming. Still, it's exciting when you recognize landmarks from all over the country.
Spending Time in Miniland USA at Legoland Florida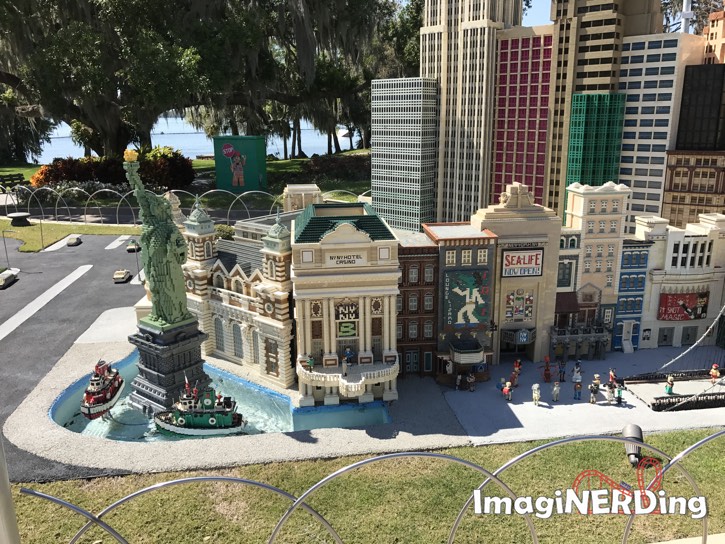 As much as I loved the area, it did get very hot in the afternoon sun. There's not a lot of shade, so you need to visit early or right before closing. There's no need to see Miniland USA in any particular order, but the Star Wars section is presented chronologically, based on the films. It will also be fun to see if you can figure out many of the iconic buildings and what they represent.
Make sure to check out the video to learn a little about the history of Legoland and how the parks got started. Currently, there are seven Legolands around the globe with more opening over the next few years.
Miniland USA at Legoland Florida: Star Wars!
The Star Wars section of Minland USA offers a chronological look at the prequels and original trilogy, brick-by-brick. Honestly, I wasn't prepared for how amazing the Star Wars scenes were going to be. The cityscapes we mind-boggling and overwhelming. The Star Wars scenes simply blew my mind and were even more overwhelming. The level of detail is incredible.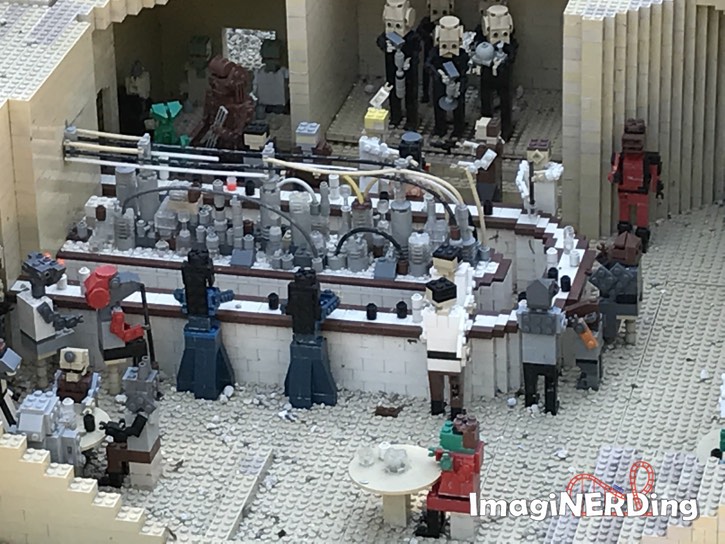 Many of the regular cityscape scenes had minor animations, but almost every Star Wars scene had animation, sound effects and music. For the Star Wars fan, making a trip to Legoland Florida just for the Miniland USA area is well worth it.
Visiting Miniland USA was charming and completely unexpected. Even if you don't have small children obsessed with Legos, the park is a great place to visit for theme park fans. And don't forget to check out the historic Cypress Gardens section of Legoland Florida!
Have you visited Miniland USA at Legoland Florida?
---
FTC Disclosure: A media ticket was provided for the purpose of visiting and reviewing Legoland Florida.