Going to Disney California Adventure Guide
If you're looking for a fun and exciting guide book for Disney California Adventure, then look no further than The Going to Disney California Adventure Guide by Shannon W. Laskey! It's the second book in the Going To Guides… series. (Check out the Going to Disneyland Guide, here.) I can't wait for Shannon to make the trip east and do the same guides for Walt Disney World!
Going to Disney California Adventure follows the same formula as the Disneyland book, which is wonderful. Shannon is an artist at heart and her talent jumps off the pages. The book is colorful, charming and very eye-catching. It will appeal to children and adults.
Beyond the artwork, it's obvious that Shannon has done her homework. The book takes you land-by-land and looks at every attraction, restaurant and most shops. I don't think she's left out any detail. Shannon even sprinkles some historical facts and tidbits throughout the book to help grow your little Disney nerdling.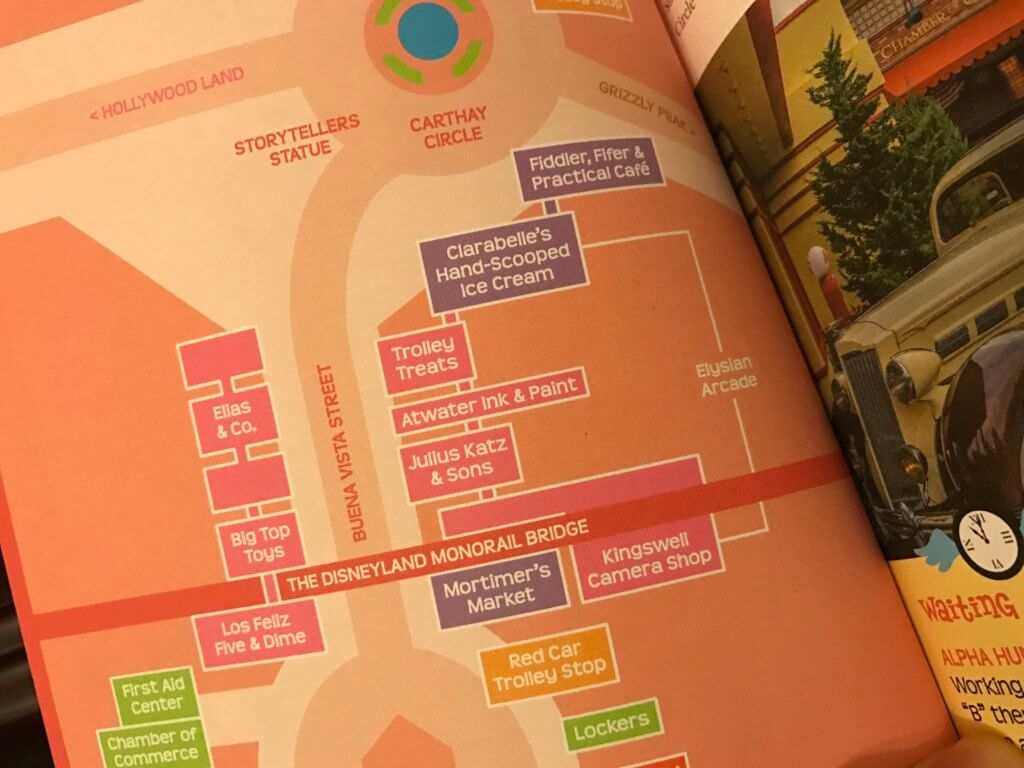 As gorgeous as the book is, it's still meant to be a guide to Disney California Adventure that you take into the park with you. Shannon has loaded the book with games to entertain you while you're waiting in the queues. Most of the activities can also be done while you're planning your next trip. She's made matching games, guessing games and social games you can play with your family and friends. It's perfect for anyone planning their first trip or their 42 trip.
The guidebook also acts like a trip planner and a journal. I can't imagine how much a book like this would have meant to me as a child, whether I was planning my next trip or as a souvenir of past trips.
Flipping through the book, you realize just how much work Shannon has done putting it together. There are 188 pages in the book and each page has Shannon's unique and charming art throughout. I find it so hard to believe that she laid out each page separately. Seriously, each page is a work of art.
This book is so much more than a guide to a theme park; it's a complete work of art. Shannon has developed a style that's adorable but not exclusionary. Fans of theme parks are going to love this book as well as anyone interested in seeing how a guidebook can be more than just a litany of facts. Shannon also did the artwork and the layout for Drinking at Disney, which was awarded the 2016 ImagiNERDing Book of the Year!
Title: Going to Disney California Adventure
Author: Shannon W. Laskey
ISBN: 978-0-9912954-5-6
Release Date: November 22, 2016
What do you think about the Going to Disney California Adventure Guide? Have you checked out this series?
---
FTC Disclosure:
 A copy was provided by the author for the purpose of this review. This post contains affiliate links, which means that ImagiNERDing receives a percentage of sales purchased through links on this site. Thank you for your support!