Pop Star Minnie – Pop Star Purse and Beauty Kit review!
Pop Star Minnie was released in February with a special Pop Star Purse and Beauty Exclusive Kit. Since I'm not exactly the target audience for this, I passed along the Pop Star Minnie DVD and kit to a friend with a four year-old daughter. Here's their review!
The Pop Star Minnie DVD is 4-year-old and parent-approved in our house! Our daughter loves music and enjoyed the catchy tunes and fun dance moves that Minnie and the gang performed. In addition to encouraging the kids to sing along, each episode is educational and promotes a good life lesson.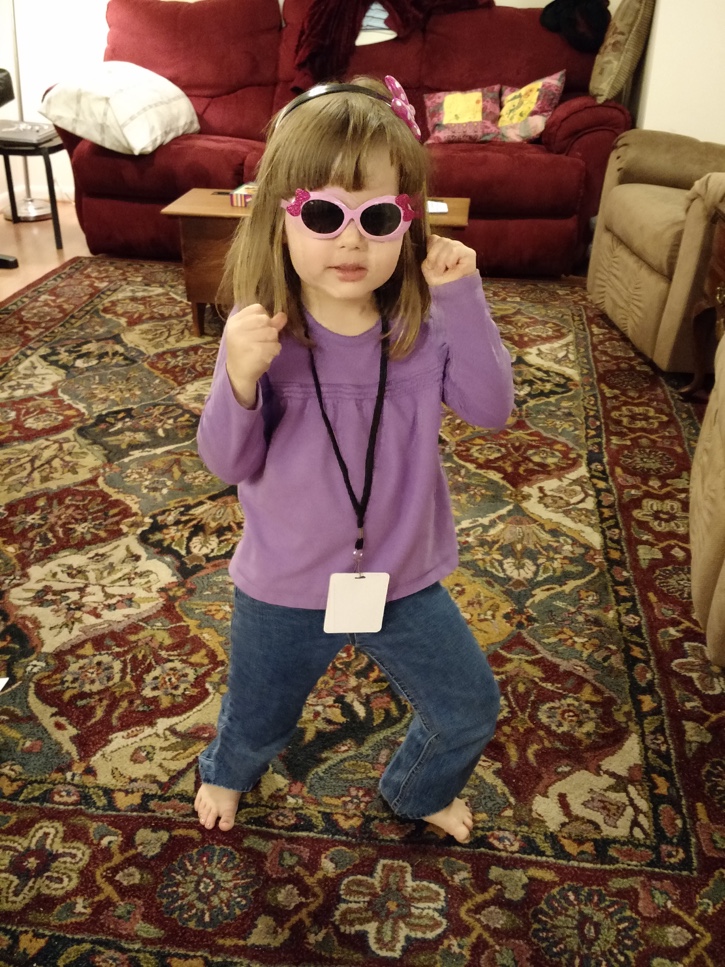 After watching Pop Star Minnie, our daughter put on her own show using the accessories from Minnie's Pop Star Purse and Beauty Exclusive Set. She especially liked the sunglasses and the microphone which recorded and played back her own voice.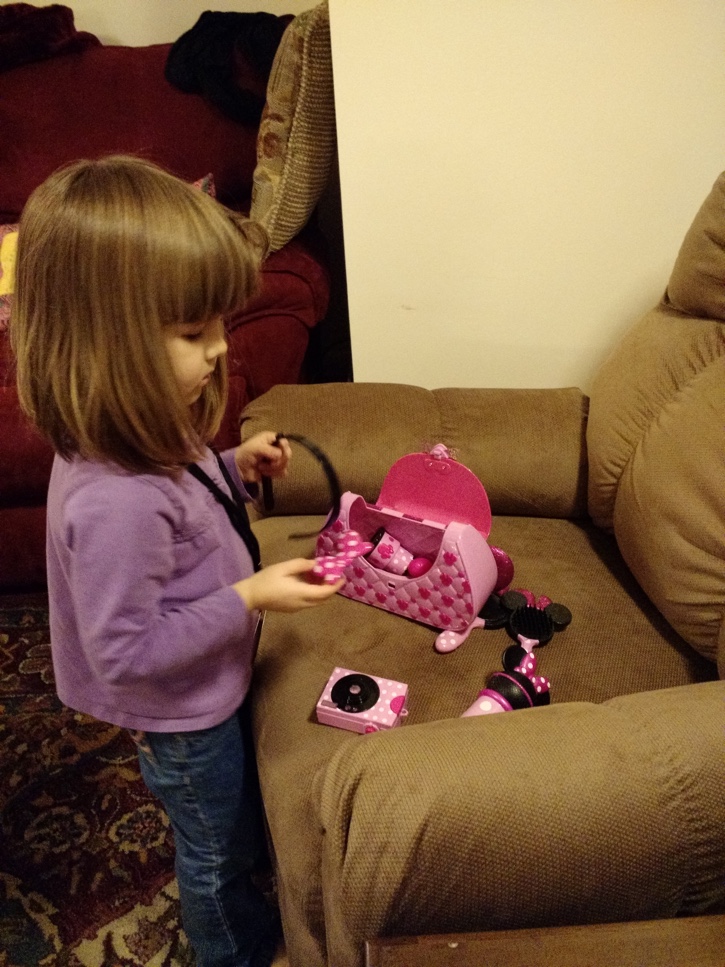 She said she knew the VIP badge was important because "Mommy wears one to work too!" She was disappointed that the lipstick wasn't "real" and she needed extra help switching out bows on the head band, but otherwise, she had a great time imagining herself as the next great pop star!
---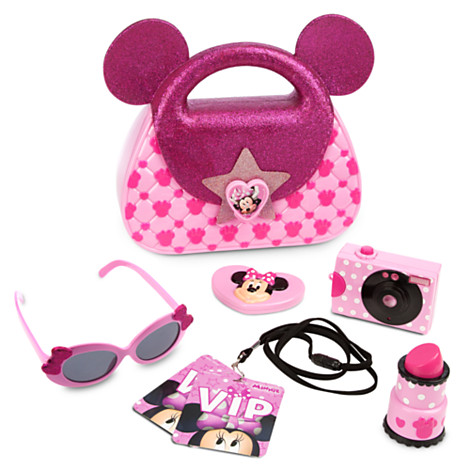 There are a lot of accessories includes with the set.
Heart-shaped mirror with Minnie face detail
Toy lipstick
Two VIP passes on lanyard
Toy camera
Plastic purse with glitter handle and 3D ears, quilting effect with Minnie silhouettes, and star fastening with heart-shaped Minnie detail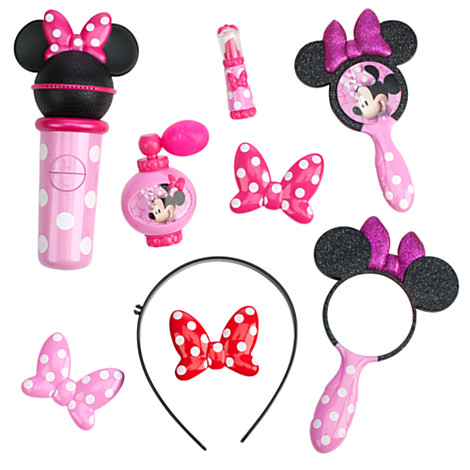 Don't forget that you can also get the Pop Star Minnie DVD!
It includes eight episodes:
Pop Star Minnie
Mickey's Clubhouse Rocks
Minnie & Daisy's Flower Shower
Minnie's Mouseke-Calendar
Mickey's Big Band Concert
Bonus: Minnie's Bow Toons
Bonus: Rooftop Repair
Bonus: Alarm Clocked Out
Hop Aboard The Magical, Musical, Clubhouse Tour Bus!  Minnie's dream of singing onstage is about to come true — until her Clubhouse back-up band pals discover that their musical instruments are gone! Now, the race is on to track them down and reach Melody Mountain by sunset. But, even if they find the missing instruments in time, should Minnie sing the blues, croon a country tune or boogie to a disco beat? It's going to take help from YOU – plus a few Mouseketools – to get Minnie in the right groove to totally rock out! Bursting with fun, surprises, and four more exciting adventures, Pop Star Minnie is simply song-sational!
Are you  fan of Pop Star Minnie and the Mickey's Clubhouse Series?
---