Carolina Harbor Construction Preview at Carowinds
Carolina Harbor construction at Carowinds is going swimmingly, so to speak! Enjoy these images from the recent hardhat tour that Carowinds offered from what's going to be the largest water park in the Carolinas!
Carolina Harbor Construction: Blackbeard's Revenge
The following three images are from Blackbeard's Revenge. This complex will include six slides, including one in which the floors drops out from underneath you!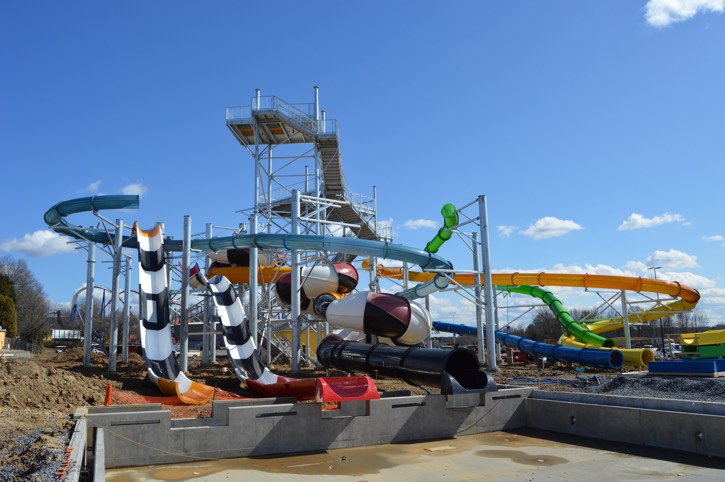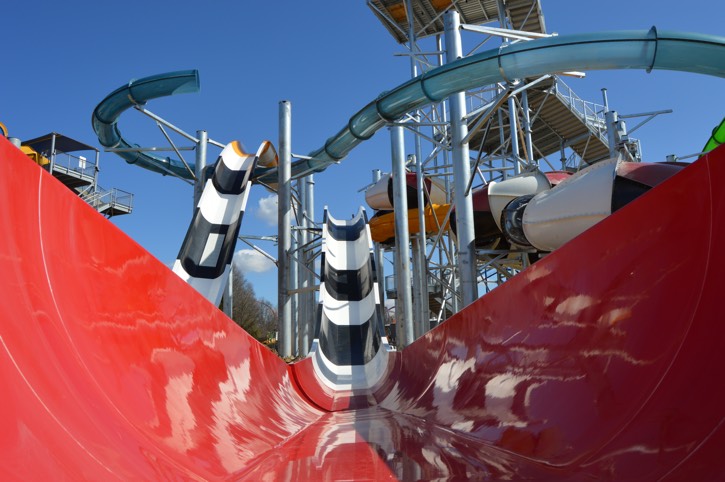 This new six-story tall water slide complex features three attractions (six exhilarating slides). Pirate's Plank will send guests plummeting down a nearly vertical free fall where the floor drops out from underneath. Cannonball Drop will twist and turn riders through an enclosed chute with four intense 360-degree turns. And Captain's Curse shoots guests down a series of intense drops and turns.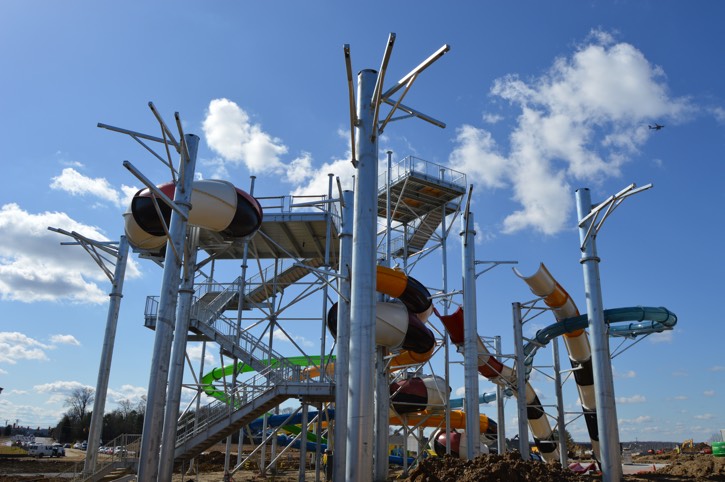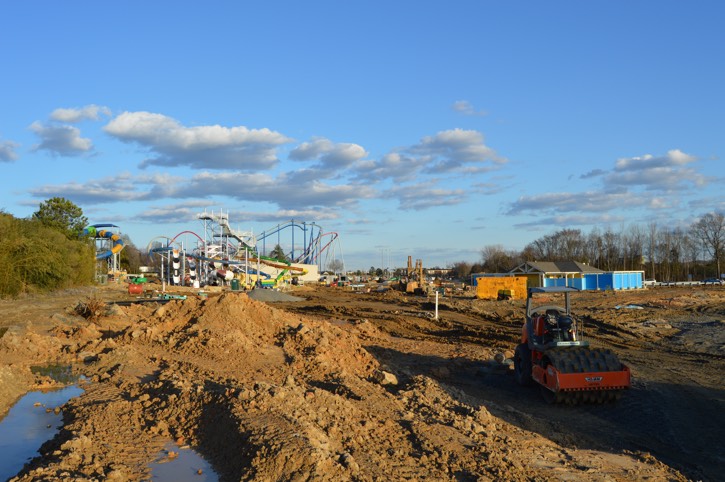 Do I spy with my little eye…Intimidator (one of the best roller coasters in the Southeast) and Night Hawk? Can't wait till opening day of Carowinds to ride these great coasters again!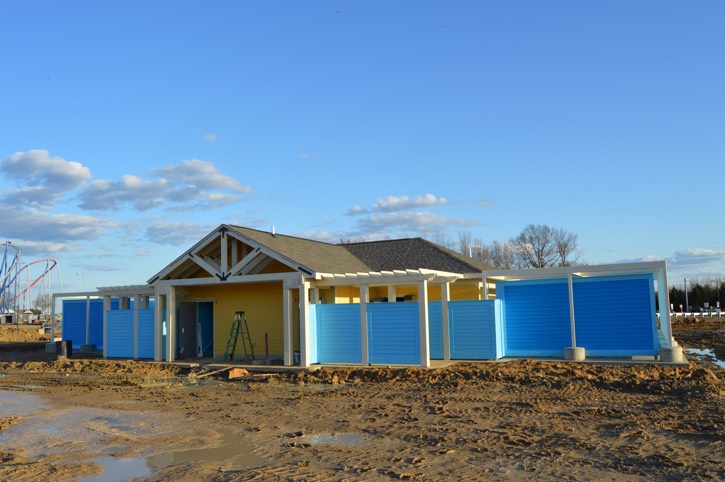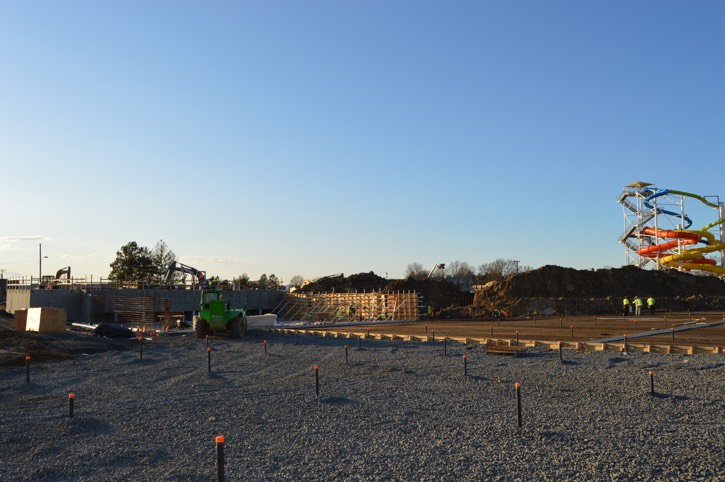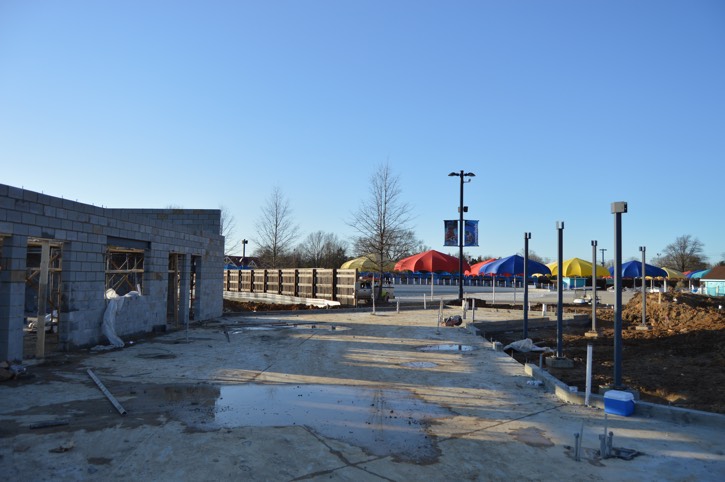 Carolina Harbor Construction: Seaside Splashworks
The last photo shows off the centerpiece of a two-acre family fun area!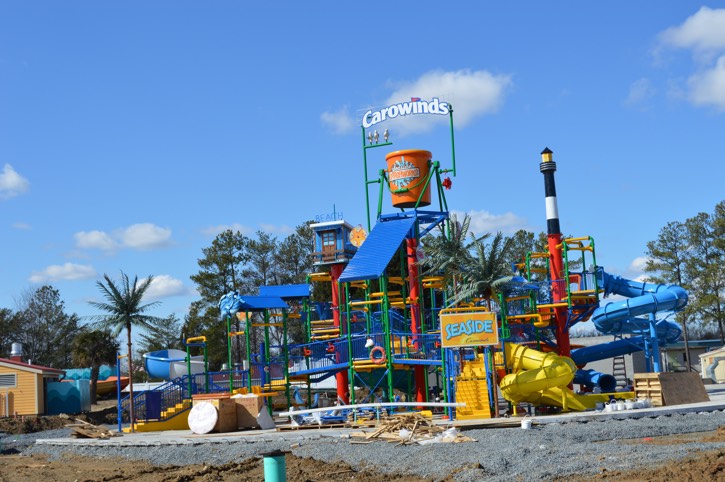 Need a place for the family to soak up some fun? Big kids and little kids alike will love Seaside Splashworks, part of the new, expansive two-acre family area. This multi-level play structure features over 80 play elements, including dozens of interactive spray jets, water guns, adventuresome net bridges, awesome water wheels, six impressive water slides and a giant 423-gallon tipping bucket that drenches everyone below. It's the perfect mixture of adventure, relaxation and entertainment.
The splash-play area in the Seaside section, with multiple levels and a lot of water, is going to be a huge draw for kids and families.
Although we did lose Thunder Road for the Carolina Harbor waterpark expansion, based on the plans it's going to be an amazing addition to Carowinds.
Are you excited about the Carolina Harbor construction? Are you going to dive into Carowinds water park this season?