The Princess, The Scoundrel, and the Farmboy by Alexandra Bracken, a book review
The Princess, The Scoundrel, and the Farmboy is one of three new Star Wars books that offer a re-telling of the original Star Wars movies; each book offers a very unique twist. The books are geared towards the tween audience but after reading them I think any Star Wars fan is really going to enjoy them.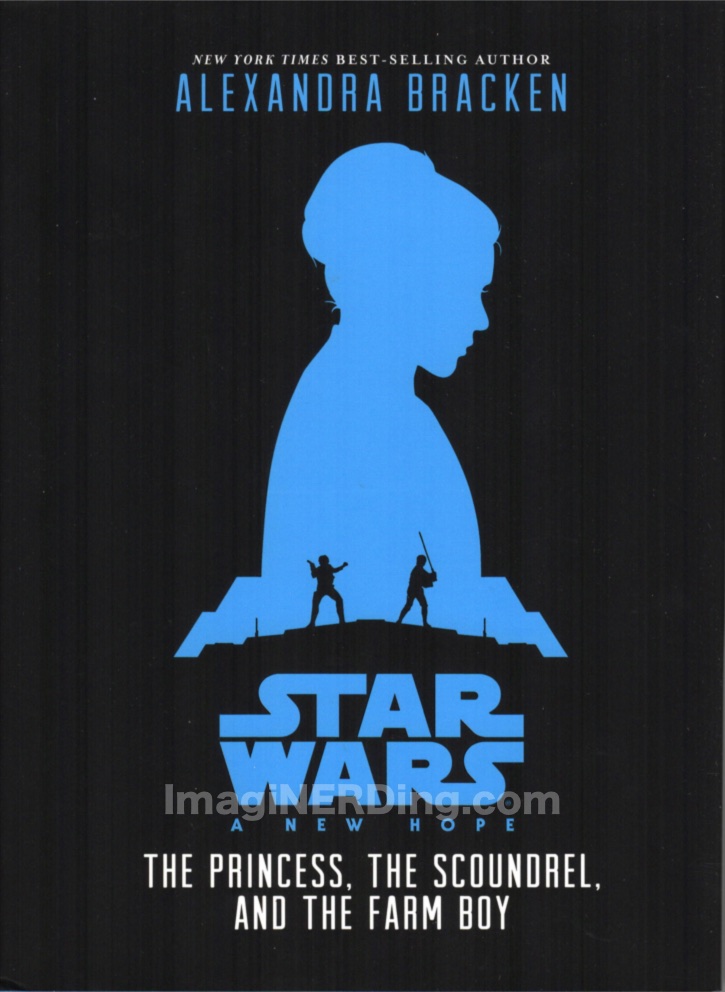 The first book, The Princess, The Scoundrel, and the Farmboy  obviously takes a look at Star Wars Episode IV: A New Hope. The book is divided into three sections and each of the characters (Princess Leia, Han Solo, and Luke Skywalker) are given one third of the book to tell their part of the story. It might seem sort of odd to offer the story this way but it really works out well with the overall story arc and how each character is introduced. It does mean that some parts of the story are missed, sort of. In a few cases Bracken has the character think of the incident and shows how it affects them. It's not perfect, but it makes sense with the way the book flows.
What I really liked about this way of telling the story was how they were able to integrate the importance of each character throughout the story. The first book in the series has a stronger sense of nostalgia than the other two (So You Want to Be a Jedi and Beware the Power of the Dark Side). The Princess, the Scoundrel, and the Farmboy tended to keep the dialogue from the films more in their original context. The author does mention that some of the dialogue is pulled from the wonderful National Public Radio (NPR) Radio Dramas and it does offer a little more insight into the overall story.
I really did enjoy this title a lot but, honestly, it was my least favorite of the three. Which is OK because it was still a great read. It's a good choice for kids that are just getting into the Star Wars universe and have at least watched the films once or twice (or 72 times). You gain a lot more insight into the characters in the story based on how it's presented by the author. I do think that you should be very familiar with the films before reading, especially since the books can feel a little disjointed.
As I mentioned previously, this is the one book of the series that has a very healthy dose of nostalgia. There were times I felt I was watching the film scene-by-scene which is what I really wanted. Fans of the original trilogy are going to enjoy The Princess, the Scoundrel, and the Farmboy.
Have you read The Princess, the Scoundrel, and the Farmboy? Tell me what you think about it in the comments!
---