Dali and Disney: Destino: The Story, Artwork, and Friendship Behind the Legendary Film by David A. Bossert, a book review
Jeff and George review Dali and Disney: Destino, the latest book release from Disney Editions. Is this book worth adding to your collection?
George: We covered Destino and the collaboration between Walt Disney and surrealist Salvador Dali on episode 179 of Communicore Weekly. It's been a subject that has fascinated Disney historians for decades and most Disney enthusiasts since the release of the short film in 2003 (you can watch it as part of the Fantasia/Fantasia 2000 blu-ray release). So, why is this film, and the work done on it, so important? And is the new book release from Disney worth picking up?
Jeff: Destino has certainly been a subject of interest for everyone, especially this last year, with an exhibit at the Walt Disney Family Museum over the summer and this book being released very recently. Dali and Disney seemed like an unlikely pair to be friends, but they struck it off quite well, and it made for one of the strangest relationships in all of Hollywood.
George: If you're not familiar with the story, Dali was hired to do conceptual and story work for an animated short at the Disney Studios. He was paired with John Hench and they worked for many months on the project. Dali and Disney looks at that specific time period, as well as the events leading up to it. It also chronicles how the short was finally made. There are some pretty amazing stories in this book!
Jeff: There are, and I was kind of surprised. I mean, the professional relationship between the Disney Studios and Dali was pretty unheard of. Disney was a big fan of Dali's work, and basically set him loose to create what he wanted. Of course, he had to be reigned in a bit, which was Hench's job, but the things he was coming up with were off the walls crazy, and really interesting to see.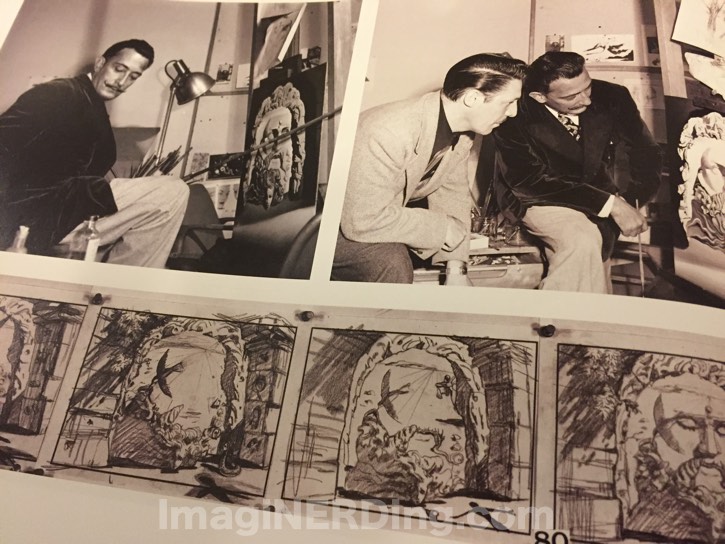 George: It was such a different process for the animation studio and for Dali. The studio was used to a fairly linear production method and Dali was more about spontaneity; he often changed his mind about a scene or part of the film on a whim. It was hard to nail down a specific storyline, especially with the surrealistic art and story. But, it never seemed as if the partnership was a burden on Dali or the studio. It was something that they all wanted to see come to fruition.
Jeff: Unfortunately, it never did, at least during Walt's life time. However, the film, Destino, was released in 2003 to great success, and it is just as weird and surreal as we all wanted it to be. The book does an amazing job of covering the entire story, from start to finish. One of my favorite parts was having facsimiles of the original script replicated, so we could see what Dali's original intention was.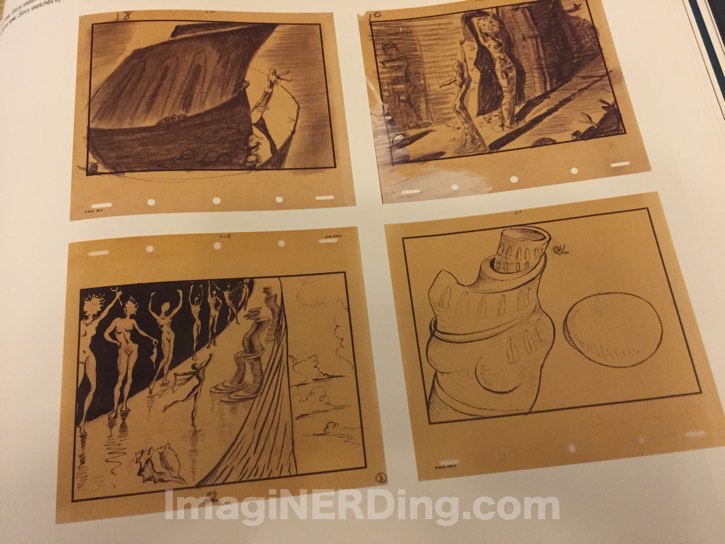 George: The book does an incredible job of documenting the process and the history of Dali and his art. I was surprised at how much I learned about Dali and surrealism. The amount of concept art presented is pretty astounding, as is the actual history of the artwork. Everytime I read about the art in the Archives and the Animation Morgue, I'm baffled with the rarity of the collection and its importance.
Jeff: Speaking of, unrelated to the heist we plan to pull at the Morgue, did you manage to get those light explosives and stethoscope I asked for? Because…you know. Unrelated.
George: On backorder, but the Ninja costumes came in!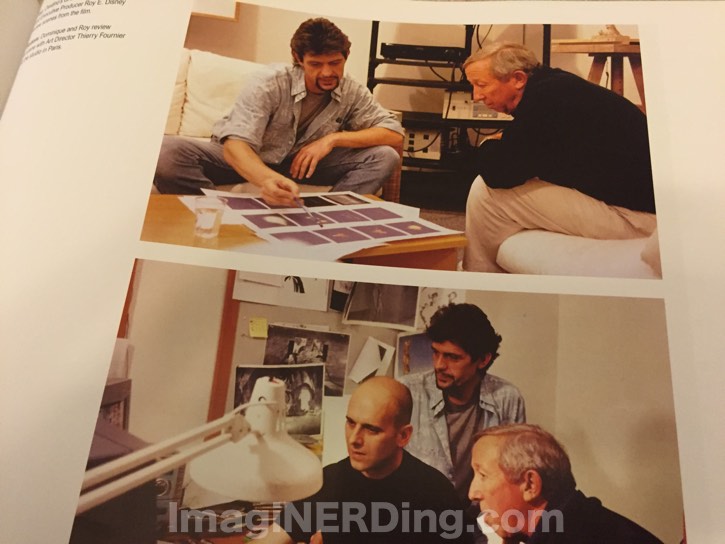 Jeff: But really, this was a surrealistic match made in heaven. While we didn't get the 100% original vision of Disney and Dali, it's great to see what they originally intended, oddness and all, and to learn more about this nice bit of Disney history.
George: Agreed, anyone that loves the history of the Disney Studios or animation in general, is going to love this book!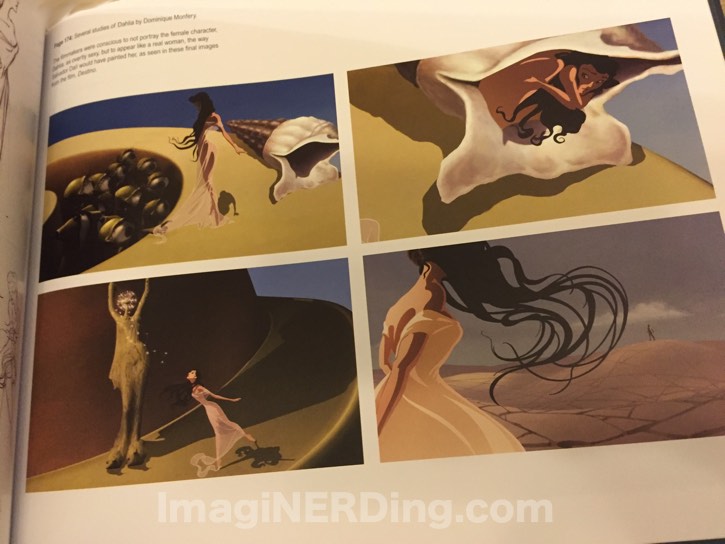 Have you had a chance to read Dali and Disney: Destino? What do you think about the collaboration between Dali and Disney?
---