Adventureland Jungle Cruise Vintage Disney Postcard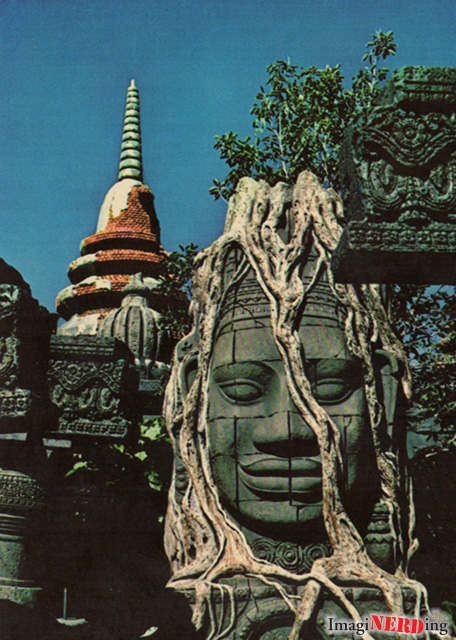 Amid lost Asian ruins, a python-like Banyan tree grips an ancient stone god in a living vise … one of the spectacular sights in store for guests aboard explorer's launches on the "danger-filled" Jungle River Cruise.
And now for backside of the postcard!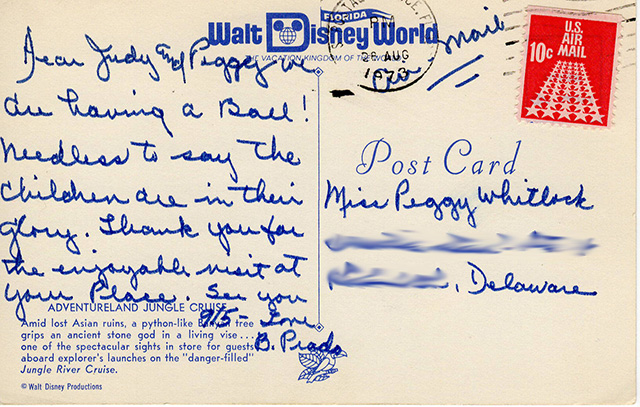 Dear Judy and Peggy we are having a ball! Needless to say the children are in their glory. Thank you for the enjoyable visit at your place. See you 9/15 – Love B. Prado.
The postcard is postmarked from August 26, 1973. I'm always thrilled when there's a personal message on the back of the postcard.