Mary Blair's Mural in the Grand Canyon Concourse!
The Fall 2008 issue of Disney Files Magazine covers the new Bay Lake Towers. On the back cover, they share an image of Mary Blair overseeing the construction of the mural in the Grand Canyon Concourse of the Contemporary Resort.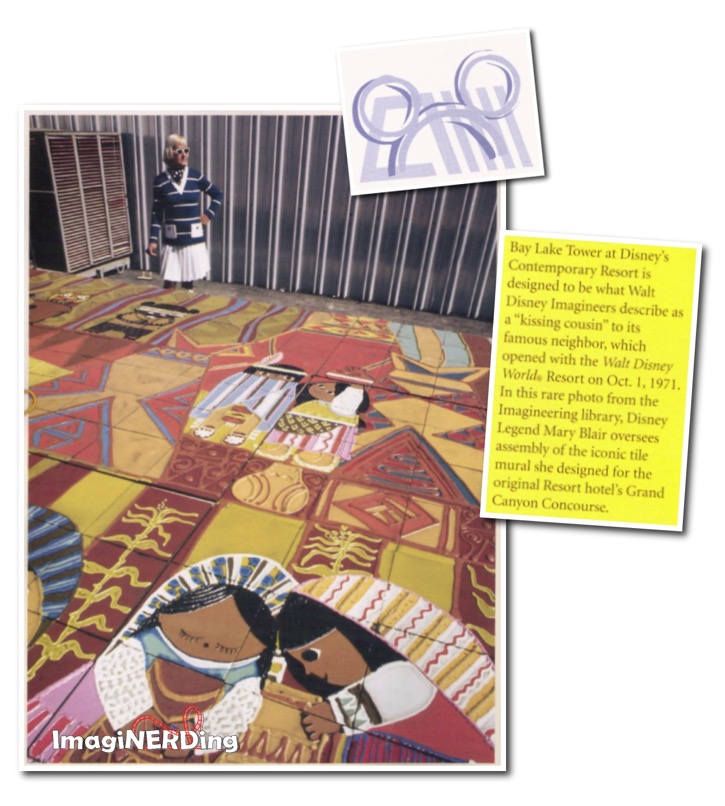 Caption: Bay Lake Tower at Disney's Contemporary Resort is designed to be what Walt Disney lmagineers describe as a "kissing cousin" to its famous neighbor, which opened with the Walt Disney World® Resort on Oct. 1, 1971. In this rare photo from the Imagineering library, Disney Legend Mary Blair oversees assembly of the iconic tile mural she designed for the original Resort hotel's Grand Canyon Concourse.
It is a nice change to get a close-up photo of the mural.