Muppetvison Posters at Disney's Hollywood Studios
Now that I'm a Florida resident, my time spent in the parks is more relaxed. Instead of rushing from attraction-to-attraction, I spend time milling around and being a general nuisance. No, strike that…I spend time checking out all of the details. I used to pay attention, but now there is more time to linger and soak things in.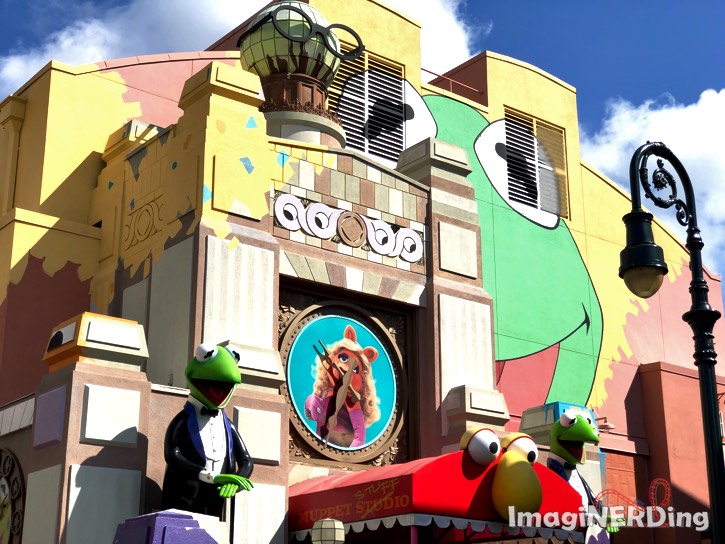 I've always been enchanted with the Muppets and MuppetVision is  tour-de-force when it comes to properly presenting a franchise. As you exit the theater, there are several posters that always caught my attention, but I never had the time to stop and check them out.
The Muppet Posters at Disney's Hollywood Studios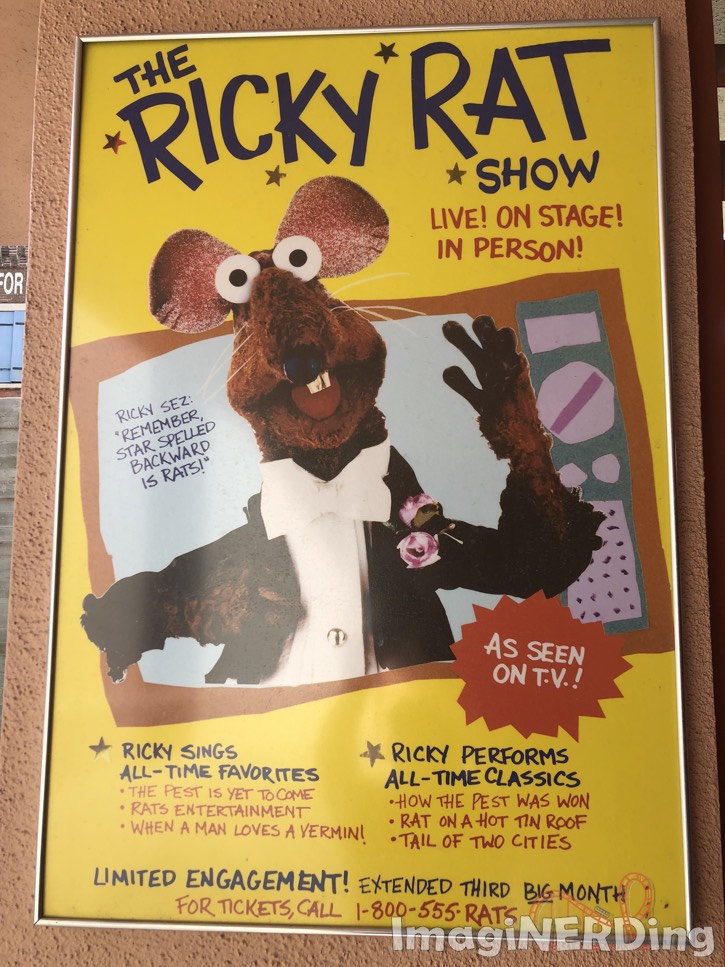 Ricky Rat Show – wonderful Muppet gags featuring wordplay lampooning popular songs and plays.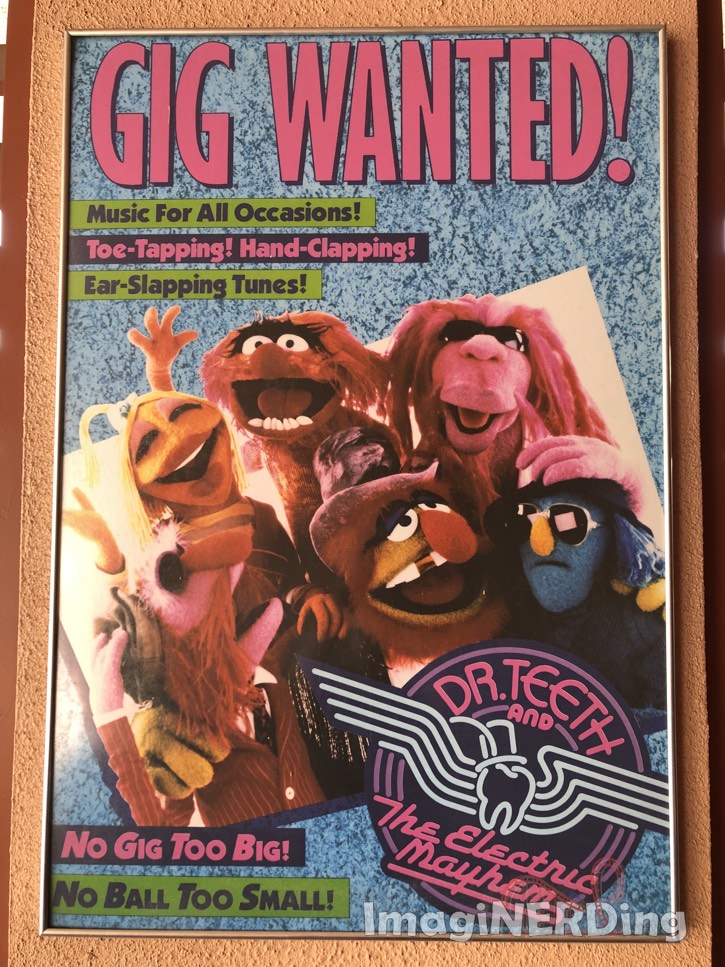 Who doesn't love Dr. Teeth and the Electric Mayhem?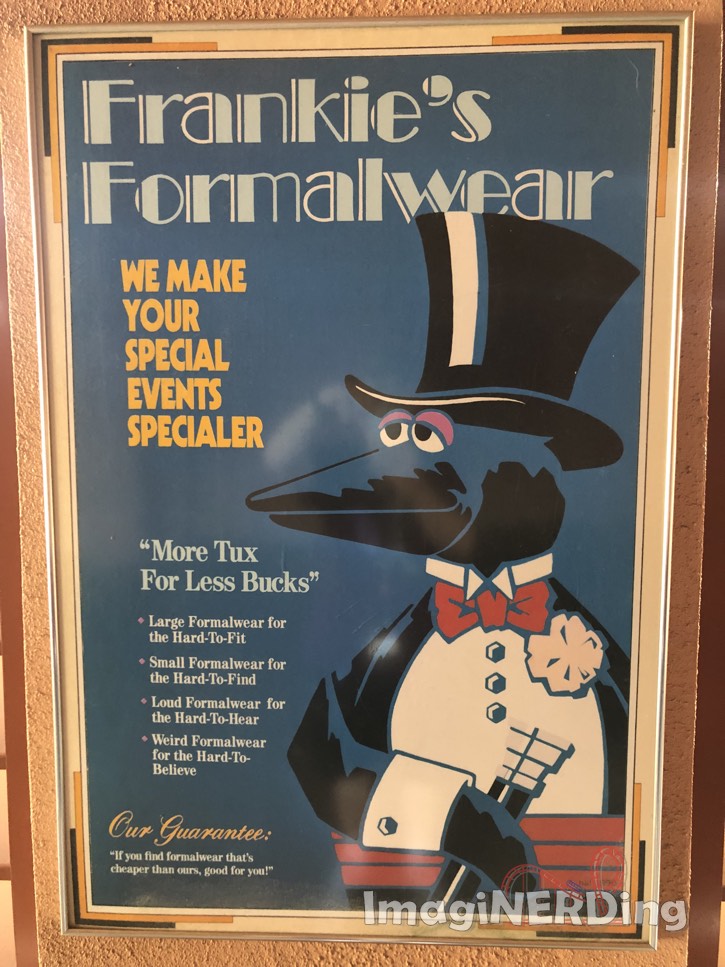 Frankie's Formal Wear is a nod to the penguin orchestra. Make sure to check out their guarantee!
Rowlf the Dog is a fan-favorite and has been since 1962. Rowlf is available exclusively on Dog-Eared Records.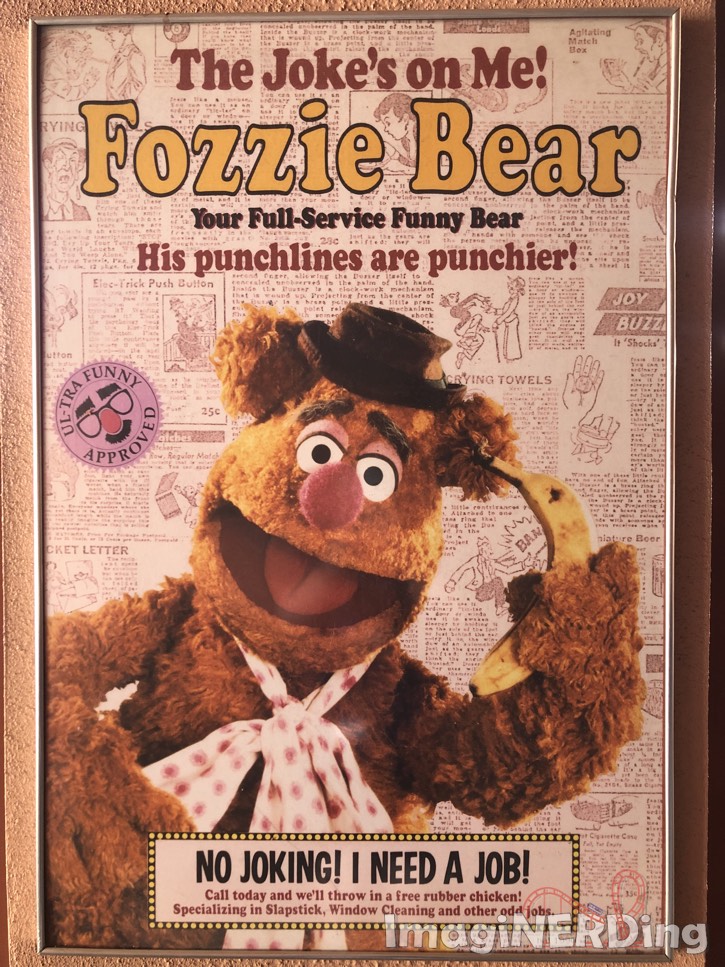 Fozzie Bear has always been my favorite Muppet. He was dad jokes long before dad jokes became a thing.
Who is your favorite Muppet and why? What do you think about MuppetVision?
---
Join me on Patreon!

Special thanks to Wes B.,  Aaron R. and Nicole S. for supporting me on Patreon.
Check out the ImagiNERDing Patreon page to be part of the ImagiNERD community. Get special updates, behind-the-scenes information and more!