Of Mouse and Men: Confessions of a Walt Disney World Character Performer by Nicklaus Hopkins
Of Mouse and Men offers one person's take on what it's like to be a character performer at Walt Disney World. It's not a tell-all, behind-the-scenes read, even though Nicklaus does take us behind-the-scenes and does tell us a lot. There's nothing that's going to ruin your next vacation, but the book will make you look and think differently during your next encounter with Mickey and friends. And Nicklaus tells a great story.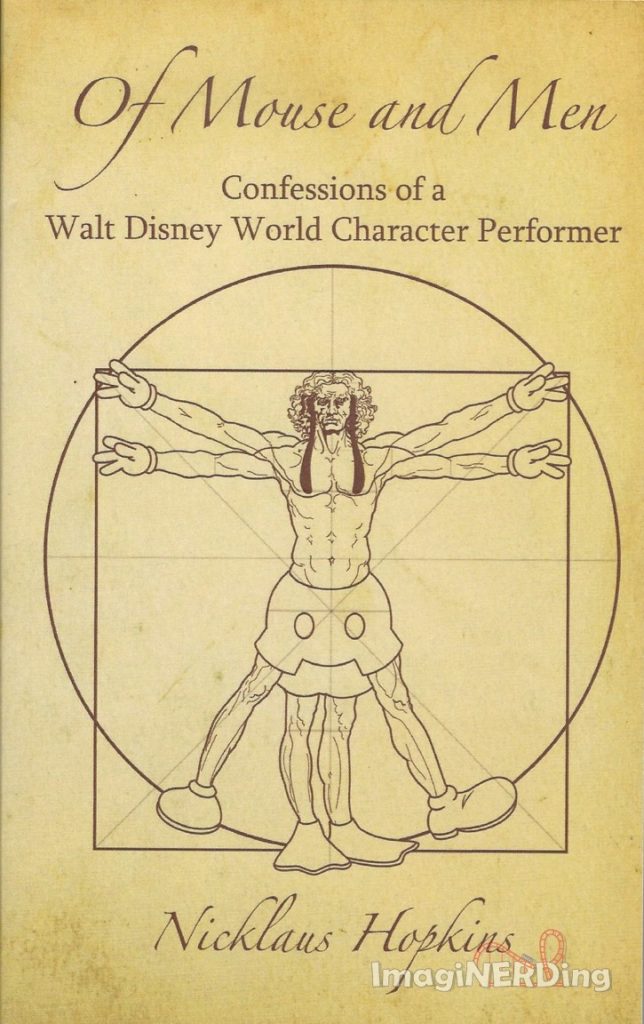 As far as behind-the-scenes, Nicklaus does talk about the process he experienced during the tryouts and initial training. Nothing too bad, but you do get the sense that Nicklaus wasn't your typical Walt Disney World cast member. And not just in the entertainment division. Once Nicklaus gets us past basic training, we see how he's thrown right in to interactive guest experiences and learns a lot through trial and error. But his co-workers always have his back and a trainer is never too far away.
The majority of the book recounts Nicklaus' time spent under the mask. He shares his experiences working different meet and greet areas in all the parks as well as what it's like to be a friend of various characters. Nicklaus had the chance to play a very specific character type; usually he was under the mask of the taller and manlier characters. You feel his excitement whenever he was given the chance to be a different character. You can hazard a good guess as to which characters he portrayed based on the table of contents.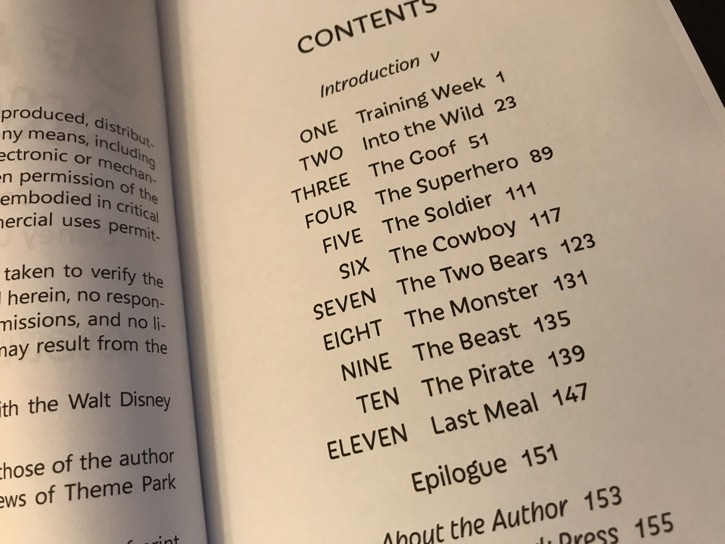 Nicklaus presents a fun and charming book about what his character experience was like. Like most memoirs, the experience won't be the same for everyone. Based on a few of the anecdotes that Nicklaus shares about other character performers at Disney, it sounds like they all have different reasons and approaches. It was one of the more intriguing parts of the book because we get to meet different performers and see how they saw the job. In quite a few cases, it seems like Nicklaus was puzzled why the person chose to be a character performer. But Nicklaus seemed truly happy to be a character performer while some of his co-workers presented a different philosophy.  I'm always happy to read about someone's personal story about working for The Mouse, even if they're working as The Goof!
Of Mouse and Men is a quick, fun read and I was excited to learn about a part of the Walt Disney World guest experience that you don't experience outside of a photo opp. No major spoilers are provided and this book will enhance the magic instead of destroying it. Of course, you might want to keep it out of the hands of the little ones; we still want to keep the magic alive. And it was obvious that keeping the magic alive is something that Nicklaus is very interested in doing!
Title: Of Mouse and Men: Confessions of a Walt Disney World Character Performer
Author: Nicklaus Hopkins
ISBN: 978-683900610
Release Date: May 02, 2017
Are you going to check out Of Mouse and Men?
---
FTC Disclosure
: A copy was provided by the author for the purpose of this review. This post contains affiliate links, which means that ImagiNERDing receives a percentage of sales purchased through links on this site. Thank you for your support!