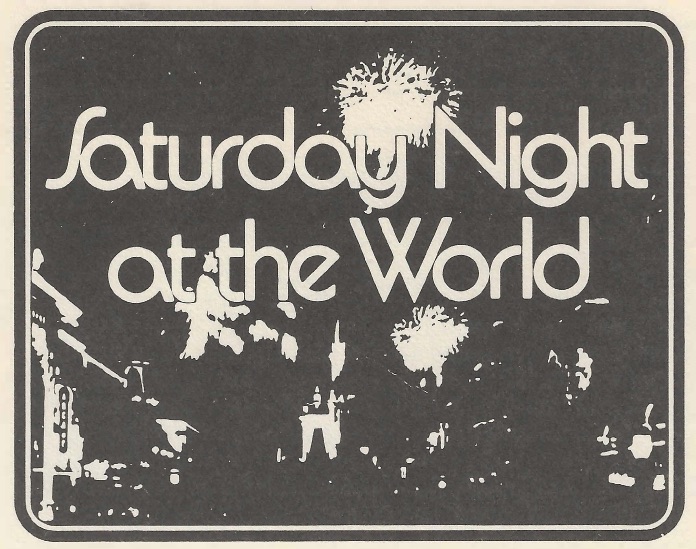 Ran across this article in the April 19, 1975 Eyes and Ears:
Walt Disney World is embarking on a whole new exciting world of evening entertainment this week when it presents "Saturday Night at the World" .. . the first in a series of four special evenings here.

This weekend, April 19, the Magic Kingdom will be open from 9 am till midnight, and will rock out with the sounds of rock 'n' roll greats, The Crystals, Joey Dee & The Starliters, Bo Diddley, The Coasters, Nick Russo & Gabriel's Brass, Solomon-Carlton & Jones and the Gettings Brothers Band!

What an evening of good ole time rock 'n roll . .. and best of all, the evening is not a special ticket night so your Main Gate Pass will be honored!! The entertainment will begin Saturday evening just about sundown, so plan to be there.

Three other great evenings are coming up next, featuring an evening to frolic with our Disney characters April 26, country music and many of the great country stars May 3 and the big band sounds on May 10. Watch for more details in EYES & EARS and get set for a great time at "Saturday Night at the World!"
It's always interesting to see how Walt Disney World promoted themselves, especially when they had a one time celebration or special event.