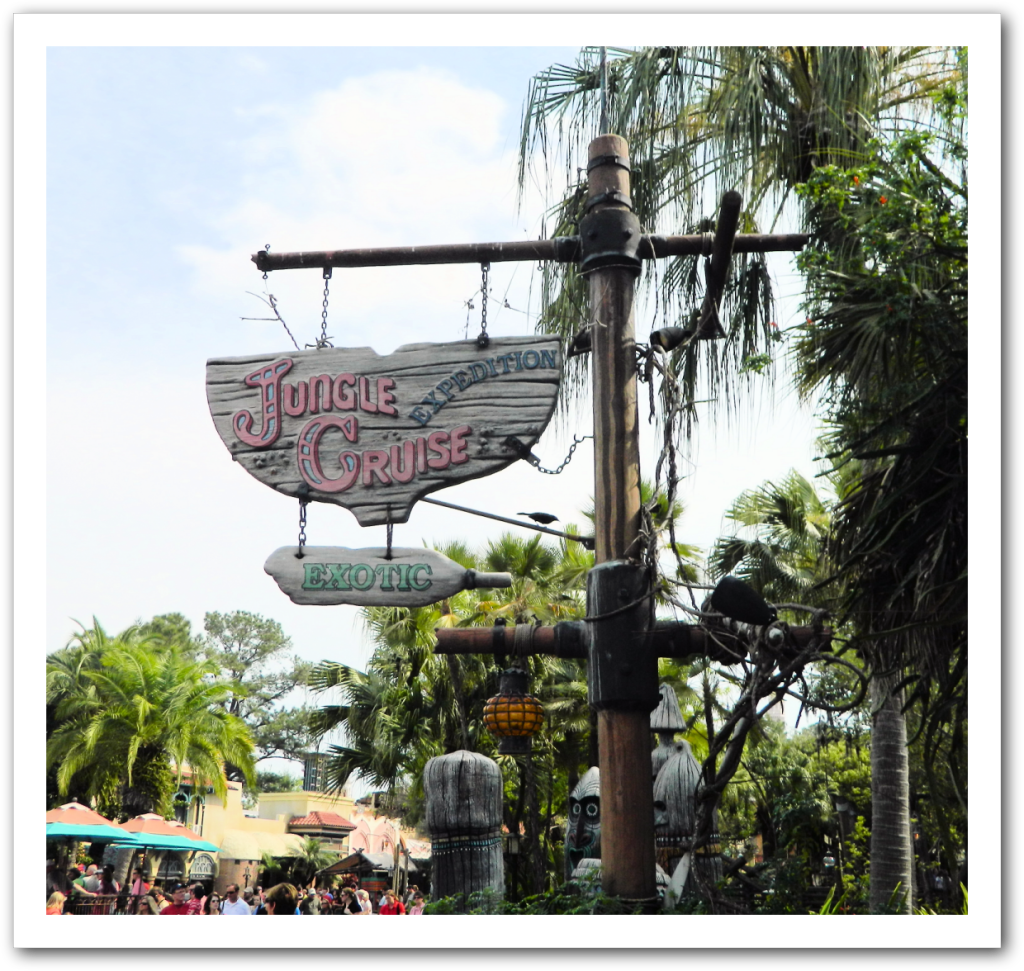 Not that dining on the World Famous Jungle Cruise is a reality, yet, but there are some fanciful nods to food among the other jokes, tributes and hilarities.
As your skipper will often inform you that it could be a three-week cruise, are you wondering about the possible dining options? Of course, there's no need to tap your MagicBand for a dining credit at this attraction.
Yet, anyway.
As you navigate the queue, pay attention to the signs, reference and crates which help tell the story of the Jungle Cruise and its crew. Right before load, you will find a sign detailing the Lunch Menu for the crew of the Jungle Cruise.
CREW MESS
LUNCH MENU
Monday—Fricasse of Giant Stag Beetle (tastes like chicken)
Tuesday—Barbecued Three-Toed Skink (has a chicken flavor)
Wednesday—Consomme of River Basin Slug (poultry like)
Thursday—Fillet of Rock Python (chicken-esque)
Friday—CHICKEN (REALLY!!)
On second thought, maybe the Jungle Cruise isn't the best place to grab a bite to eat during lunch.Anybody up for chicken?
Don't forget to stop by our site and leave some Disney Geek love!http://www.imaginerding.com