Mickey Mouse's Library Card
We continue to celebrate National Library Week at Imaginerding with a freeze frame from the Mickey Mouse cartoon Runaway Brain. The 1995 animated short is featured in Walt Disney Treasures – Mickey Mouse in Living Color, Volume Two. It was originally released in 1995 in front of A Kid In King Arthur's Court and in 1986 in front of The Goofy Movie.
In the following scene, the evil experiment has taken place! Mickey needs to explain to his new nemesis who Mickey Mouse is by having him look at Mickey's wallet. Of course, I paused it step-by-step to see what the cards were.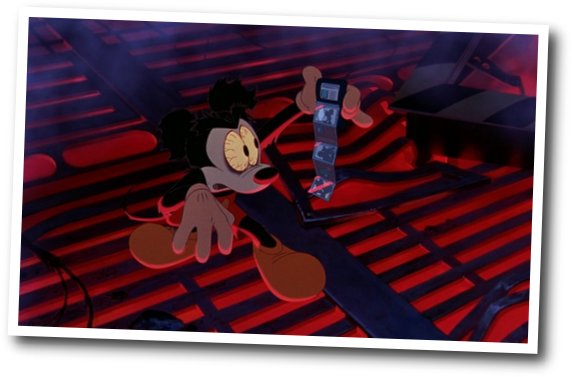 The third card in the fold-out section was a library card! And it's Mickey Mouse's Library Card! (Along with a photo of him in Steamboat Willie and the mouse's Social Security card.)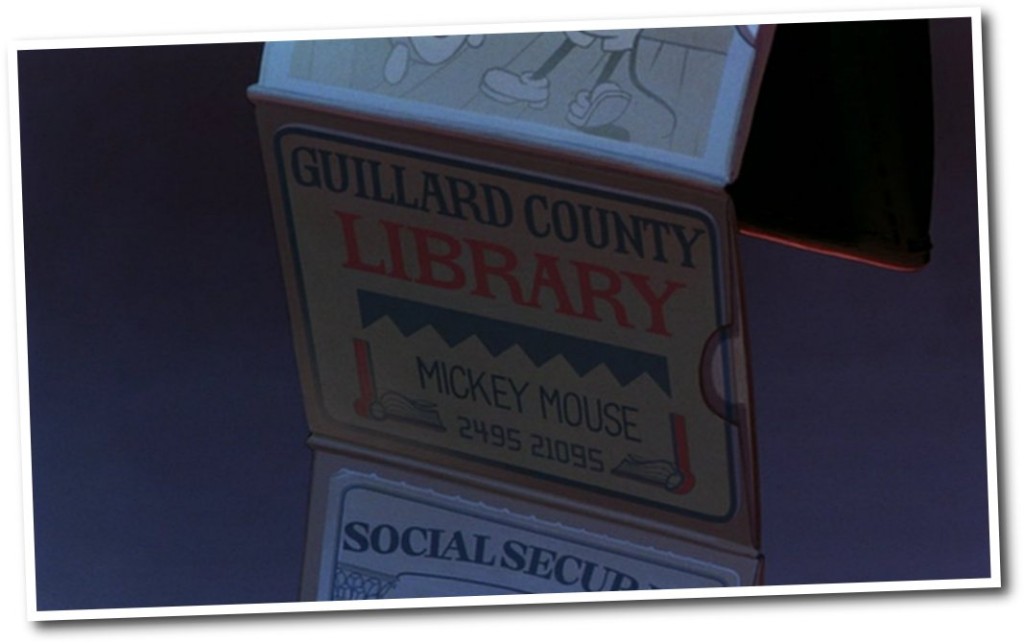 Guillard County Library
Mickey Mouse
2495 21095
Any thoughts?
I did read online that Guillard County could be a reference to Stuart Gillard, an actor and director. The short was released in August, 1995, so I do wonder if the 2495 21095 could be a reference to an important date in the production? 2/4/95 to 2/10/95?
Don't forget to stop by your local library and tell them how much you appreciate them!
What is National Library Week and why should you care?
First sponsored in 1958, National Library Week is a national observance sponsored by the American Library Association (ALA) and libraries across the country each April. It is a time to celebrate the contributions of our nation's libraries and librarians and to promote library use and support. All types of libraries – school, public, academic and special – participate.—American Library Association
Did you catch Mickey Mouse's library card in the short? Do you have any favorite references from Runaway Brain?
---