I love this Walt Disney World postcard because it's a postcard that you would have bought off-property, either in  hotel or gift shop, and because of the mailbox.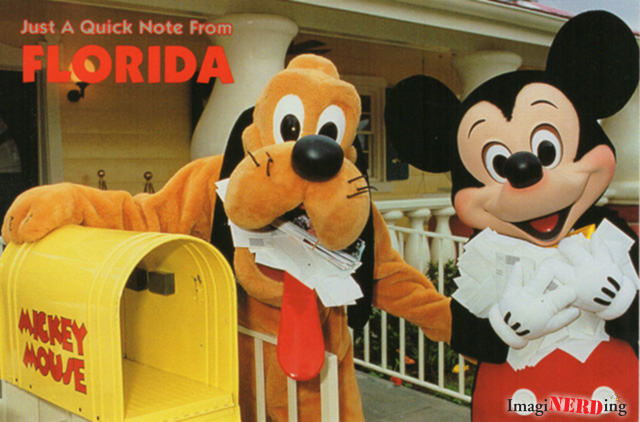 Mickey and Pluto Love Their Fan Mail

This postcard was produced by Lawson Mardon Post Card in Nevada and has a Travel Time Products logo on it.
Also, it has the original mailbox from Mickey's Birthdayland in 1988. It was replaced by a more stylized mailbox when the area made the transition to Mickey's Toontown Fair. I have to admit that I like the bright yellow mailbox much better!